Intakt Records, label de Zurich, possède un catalogue qui défriche volontiers les sentiers de traverses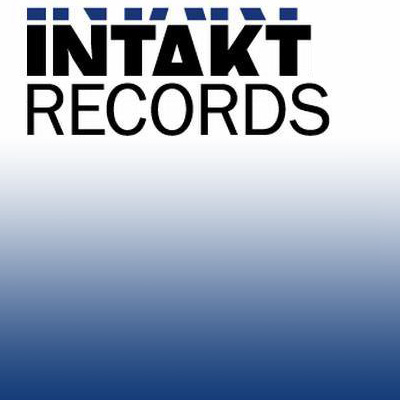 Various
INTAKT REcords
Petit coup d'œil sur les dernières productions du label suisse.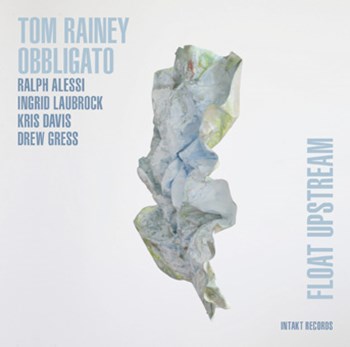 Côté américain, le groupe Obligato de Tom Rainey, le batteur qu'on avait découvert dans le trio de Kenny Werner, puis avec Simon Nabatov ou Fred Hersch. Sur l'album Float Upstream, il retrouve le trompettiste Ralph Alessi, la saxophoniste d'origine allemande Ingrid Laubrock (elle a joué avec Anthony Braxton, Dave Douglas ou Kenny Wheeler), le pianiste Kris Davis et le contrebassiste Drew Gress pour revisiter de grands classiques: What's new, Stella by starlight mais aussi Beatrice de Sam Rivers. Autant de mélodies revisitées, à peine évoquées mais tremplins à de longues improvisations.
Ralph Alessi: Trumpet
Ingrid Laubrock: Saxophones
Kris Davis: Piano
Drew Gress: Bass
Tom Rainey: Drums
Intakt CD 292 / 2017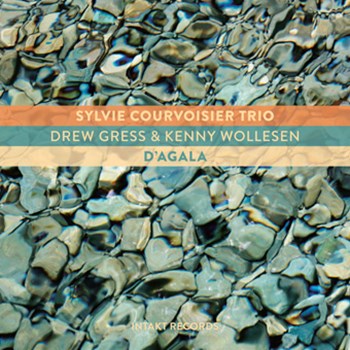 On retrouve Drew Gress en compagnie de la pianiste d'origine suisse Sylvie Curvoisier et du batteur Kenny Wollessen pour l'album D'Agala. Après avoir enregistré avec le tubiste Michel Godard et le violoniste Mark Feldman, la pianiste établie à New York depuis 1998 propose ici une série de compostions originales dédiées chacune à de célèbres personnalités disparues: les musiciens Ornette Coleman (un très nerveux Eclats for Ornette), Charlie Haden, Geri Allen ou John Abercrombie mais aussi la sculptrice Louise Bourgeois ou Simone Weil: un trio hors des sentiers battus.
Sylvie Courvoisier: Piano, Composition
Kenny Wollesen: Drums & Wollesonic
Drew Gress: Bass
Intakt CD 300 / 2018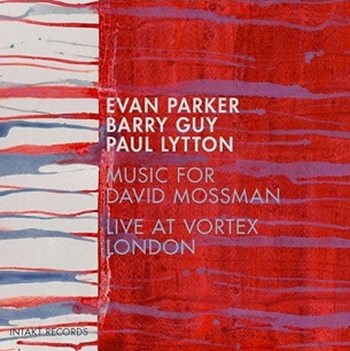 Côté européen des noms connus et des découvertes. D'abord, un classique du free et de l'improvisation collective: Evan Parker, en compagnie de Barry Guy,  qu'il croise au sein de la grande formation dirigée par le bassiste anglais comme du London Jazz Composers Orchestra et avec Paul Lytton, batteur au jeu décalé qu'il croise depuis... 1967. Ce Live at Vortex London reprend quatre longues plages (12 à 24 minutes) dédiées à David Mossman et vouées à l'improvisation collective la plus aventureuse.
Evan Parker: Saxes
Paul Lytton: Drums & Wollesonic
Barry Guy: Bass
Intakt CD 296 / 2018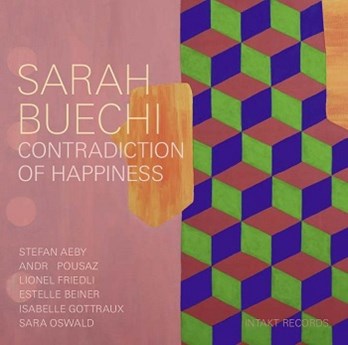 Mais aussi: une vocaliste suisse à la voix aérienne d'une grande pureté: Sarah Buechi. Après deux albums enregistrés avec son quartet, soit Stefan Aeby au piano, André Pousaz à la contrebasse et Lionel Friedli à la batterie, elle a convié pour Contradiction of happiness, un trio de cordes. Comme elle le dit elle-même, elle se sent improvisatrice d'un côté et compositrice de l'autre: d'où cet apport des cordes qui n'a rien d'étonnant: Sarah Buechi a d'abord étudié le violon.
Sarah Buechi, Voice
Stefan Aeby, Piano
André Pousaz, Double Bass
Lionel Friedli, Drums
Estelle Beiner, Violin
Isabelle Gottraux, Viola
Sara Oswald, Cello
Intakt CD  299 / 2018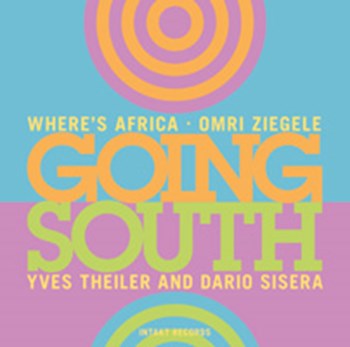 Ensuite un saxophoniste alto complètement attiré par l'Afrique et notamment Abdullah Ibrahim: Omri Ziegele. Un musicien né en Israël mais qui a étudié notamment à Boston avec Bob Mover et a côtoyé Irène Schweizer au sein de l'Africa Trio. Pour Where's Africa au groove survolté et aux rythmes colorés, on l'entend avec Yves Theiler (claviers, orgue, melodica, voix) et Dario Sisera aux percussions.
Omri Ziegele: Alto Saxophone, Uzbek Flute, Vocals
Yves Theiler: Keyboards, Reed Organ, Melodica, Vocals
Dario Sisera: Percussion, Drums
Intakt CD 284 / 2017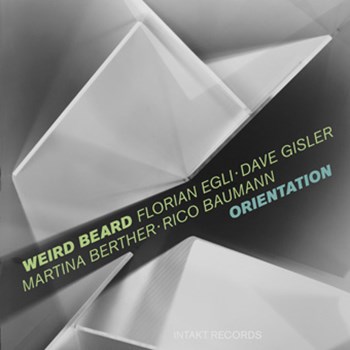 Autres découvertes: Florian Egli, généralement au saxophone et à la clarinette (Winter), en compagnie de Dave Gisler (g), Martina Berther (E-Bass) et Rico Baumann (drums), pour l'album Orientation mais aussi le Trio Heinz Herbert,  pour The Willisau Concert, soit Dominic Landolt (g, effects), Ramon Landolt (synthé, p, samples) et Mario Hänni (drums, effects). Une musique volontiers bruitiste enregistrée lors d'un des célèbres festivals suisses.
Florian Egli: Saxophone, Clarinet
Dave Gisler: Guitar
Martina Berther: E-Bass
Rico Baumann: Drums
Intakt CD 291 / 2018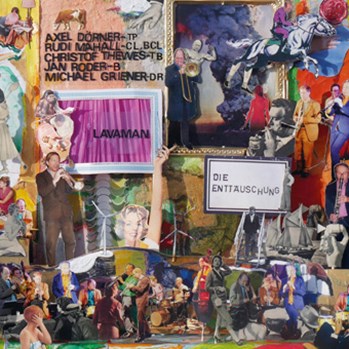 Enfin, deux musiciens entendus lors d'un Jazz !Brugge en compagnie d'Alexander von Schlippenbach (projet Monk's Casino): le trompettiste Axel Dörner et le clarinettiste Rudy Mahall, en compagnie du tromboniste Christof Thieves, du bassiste Jan Roder et du batteur Michael Griener pour l'album Lavaman: une musique post free aux belles alliances sonores et aux audacieuses envolées improvisées ("Thieves gives hell to the wind section and he is the most full-blown improviser" dit Mahall).
Rudi Mahall: Bass Clarinet, Clarinet
Axel Dörner: Trumpet
Christof Thewes: Trombone
Jan Roder: Bass
Michael Griener: Drums
Intakt CD 289 / 2017

Un large éventail de projets aventureux.
© Claude Loxhay