Superblue-Kurt Elling & Charlie Hunter – The Iridescent Spree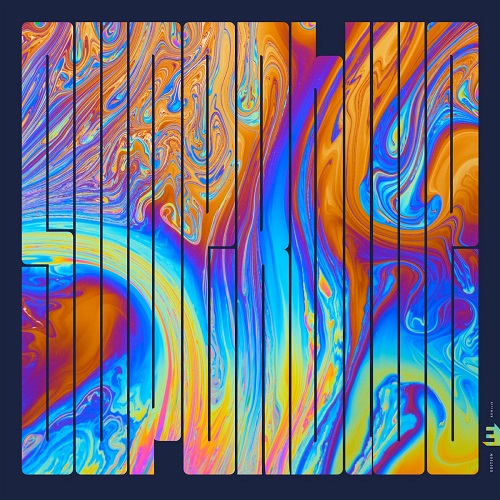 S
Edition
Een uiterst flashy psychedelische hoes voor een al even caleidoscopische inhoud van de nieuwe samenwerking tussen vocalist Kurt Elling en gitarist Charlie Hunter. DJ Harrison (toetsen) en drummer Corey Fonville uit het funk en hip-hop gezelschap Butcher Brown waren er opnieuw bij.
Hunter (D'Angelo, A Tribe Called Quest) en Elling ontmoetten elkaar voor het eerst zowat drie decennia geleden en bleven sindsdien in contact. Tijdens de pandemie ontstond het idee voor de groep Superblue en presenteerden ze het titelloos debuut. De opnamen hadden weliswaar gescheiden plaats door de verplichte afzondering.
Twee jaar later verschijnt de opvolger, nu met het viertal in de studio en met achter de knoppen Adrian Olsen (The Killers). Extra gasten: fluitiste Elena Pinderhughes (Carlos Santana) en uit Brooklyn The Huntertone Horns (saxofonist Dan White, trompettist Jon Lampley, trombonist Chris Ott).
Daar waar op de eerste cd vooral composities uit het jazzrepertoire aan bod kwamen, viel de keuze ditmaal meer op pop- en rocknummers. En dan mocht Joni Mitchell natuurlijk niet ontbreken. Voor haar 'Black Crow' wordt een exotica sound gekoppeld aan "old school" jazz, soul en blues met hippe beats en drums. Stevie Wonder is niet veraf, net zoals trouwens op 'Freeman Square' en 'Naughty Number Nine'.
'Little Fairy Carpenter' is een bewerking van Ellings eigen 'A Song For Karen Carpenter'. 'Bounce It' (afgeleid van Nate Smiths 'Bounce') is dan weer pure funk met de nodige wah-wah effecten. De link met de vorige cd is er via de Ornette Coleman-klassieker 'Lonely Woman', hier omgedoopt tot 'Only The Lonely Woman', in een kubistisch decor geplaatst. De José James fans zullen Elling in hun armen sluiten door de versie van Ron Sexsmith zijn 'Right About Now'. En dan is er nog 'Not Here/Not Now' in pure Marvin Gaye-stijl. Afsluiter 'The Afterlife' (een gedicht van Billy Collins) is een parlando passage op lome beats.
Sterk hoe Elling telkens de juiste woorden vindt om het ritme van de oorspronkelijk instrumentale nummers te behouden. Avontuurlijker en spannender wordt vocale jazz voorlopig niet.

© Georges Tonla Briquet



Musici:
Kurt Elling: zang
Charlie Hunter: gitaar
Corey Fonville: drums
DJ Harrison: toetsen
+
Huntertones Horns:
Jon Lampley - trompet
Dan White - saxofoon
Chris Ott - trombone)
Elena Pinderhughes: fluit
BANDCAMP
www.editionrecords.com
www.kurtelling.com
https://www.charliehunter.com/