Steve Kuhn Trio - To And From The Heart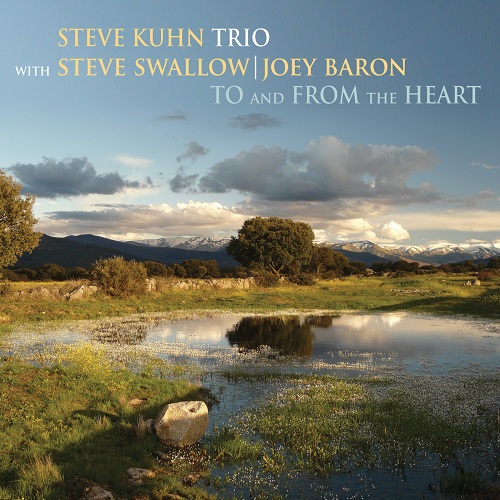 S
Sunnyside Records
Steve Kuhn (80) breit een vervolg aan de vorige release At This Time (Sunnyside Records 2016) met het zelfde indrukwekkende trio dat we live mochten meemaken op een zonnige zondag op Jazz Middelheim 2015. Toen eindigde het trio met Kuhns Trance/Oceans In The Sky dat op deze opname hernomen wordt (16:29) en waarin Joey Baron heerlijk meesterlijk mag soleren en onderlijnen hoe fijn en subtiel hij het slagwerk beheerst. Het werkte ook als apotheose op het festival, omdat het vrij intimistische concert in de festivaltent toen wat aan kracht verloor.
Dit album To And From The Heart werd in september 2017 in New York opgenomen. Als opener brengt bassist Steve Swallow Thinking Out Loud in, een breed uitgesponnen, introspectief stukje, met de fijne toucher van Kuhn en een stralende, als altijd coole Swallow. Ook de Swallow klassieker Away past perfect in de warme sfeer van dit album. De eenvoud en schoonheid waarmee dit hecht trio nog Pure Imagination (bekend als tune bij Charlie and the Chocolate Factory) en Never Let Me Go covert gaat recht naar het hart.
Joey Baron zet de toon in Michika Fukumori's midtempo Into the New World fijn onderbouwd door Kuhns melodische lijnen en Swallows drive.  
Steve Kuhn mag ons gerust nog meer verwennen met dit knap trio. Puur muzikaal raken To And From The Heart!

© Bernard Lefèvre



Musici:
Steve Kuhn (piano)
Steve Swallow (bas)
Joey Baron (drums)