Soft Works - Abracadabra in Osaka (bl)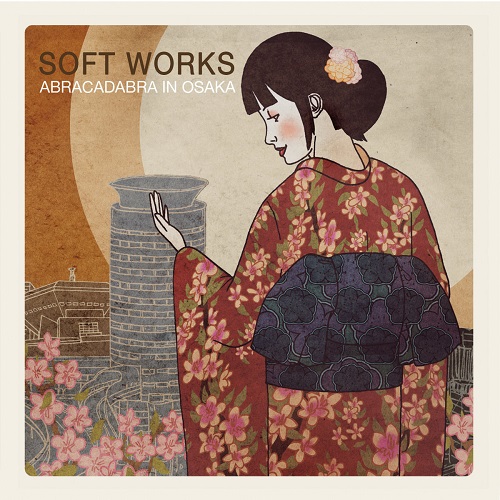 S
MoonJune Records (2 cd's)
Het ontstaan van Soft Works en de start van MoonJune Records door Leonardo Pavkovic is nauw met elkaar verbonden. MoonJune is geïnspireerd op Robert Wyatts compositie 'Moon in June' van Soft Machine's 'Third' album. Spilfiguur is saxofonist Elton Dean die Leonardo al midden de jaren 80 leerde kennen in Italië en de droom rijpte om Soft Machine terug leven in te blazen.
Daartoe werden John Marshall en Hugh Hopper benaderd en via LA jazz/rock journalist Ken Kubernik ook Allan Holdsworth betrokken. Ze maakten elk ooit deel uit (maar nooit tegelijk) van Soft Machine over de jaren 1969 tot 1975.
Het zo opgerichte Soft Works bracht in 2002 'Abracadabra' uit, het eerste project van Leonardo als producer. Helaas haakte Holdsworth na een aantal shows af en werd later vervangen worden door John Etheridge wat overging in Soft Machine Legacy.
Soft Works was dus maar een kort leven beschoren en op John Marshall na zijn de overige leden niet meer onder ons: Elton Dean overleed in 2006, Hugh Hopper in 2009 en Allan Holdsworth in 2017.
Nu verschijnt gelukkig voor de fans een liveconcert van 11 augustus 2003 opgenomen in Namba Hatch, Osaka: 'Abracadabra in Osaka', waarvan de opname bijzonder goed werd hersteld door Mark Wingfield en geproduced door Leonardo Pavkovic.
Naast de toppers van het 'Abracadabra' album respectievelijk 'Seven Formerly' en 'Baker's Treat' van Dean, 'Abracadabra', 'Elsewhere' en 'First Trane' van Hopper, 'Madame Vintage Suite' van Holdsworth/Marshall komen eerdere Soft Machine hits aan bod, waarbij Hopper overwegend tekent voor de composites ('Facelift', 'Kings And Queens'), daarnaast ook nog met Phil Miller ('Calyx') en Ratledge/Dean ('Has Riff') en Holdsworth die in dit concert 'Alphrazallan' introduceerde.
Holdsworth was eerder gitarist bij The New Tony Williams Lifetime en in John Marshall herkennen we de typische Williams drive, waar Miles hem op 17-jarige leeftijd al mee ontdekte.
Soft Works past helemaal in de fusionstijl die Miles met Bitches Brew (1970), zijn comeback 'We Want Miles' (1982) en 'Tutu' (1986) verder ontwikkelde. Andere voor de fusionperiode invloedrijke muzikanten waren o.a. Larry Coryell, Michael Brecker (Brecker Brothers), Joe Zawinul, Herbie Hancock, Wayne Shorter, Chick Corea, Pat Metheny. In 2003 bewees Dave Douglas nog met 'Freak In' hoe je fusion en progrock absorbeert. En recent inspireerden drummer Antoine Pierre en trompettist Jean-Paul Estiévenart zich met URBEX Electric 'Suspended' op het legendarische Miles' album 'Bitches Brew'. Zo zie je maar weer dat jazz een rekbaar begrip is en het heruitvinden ervan van alle tijden is.
Geniet vandaag opnieuw en even sterk als toen van dat once in a lifetime 'Abracadabra' live-concert van Soft Works. In het YouTube fragment 'Baker's Treat' van het originele album.
© Bernard Lefèvre



Musici:
Elton Dean (altsax, Fender Rhodes)
Allan Holdsworth (gitaar)
Hugh Hopper (basgitaar)
John Marshall (drums)