Simon Moullier Trio - Countdown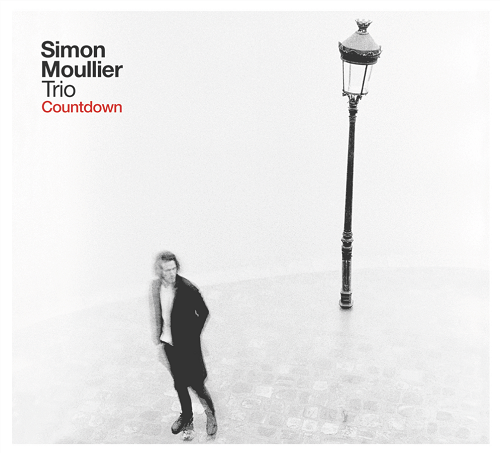 S
Fresh Sound / New Talent
Après des études en percussions classiques à Nantes, Simon Moullier s'est inscrit au Berklee College, avant de gagner le Monk Institute de Los Angeles, sous la férule de Herbie Hancock et Wayne Shorter: d'où sa passion pour les grands maîtres du jazz: "les grands compositeurs et piliers du jazz" auxquels il emprunte, pour cet album, les grands classiques que sont Countdown de Coltrane, Work et Ask me now de Monk, Turn out the stars de Bill Evans, Hot House de Tadd Dameron, Goodbye Pork Pie Hat de Mingus mais aussi les standards I concentrate on you, Nature Boy ou The song is you mais aussi Beijo Partido du Brésilien Milton Nascimento.
Enregistré une semaine après son premier album, Spirit Song, gravé en plus large formation avec piano et saxophone, ici, pour une réelle épure, il retrouve pour Countdown ses frère d'armes Luca Alemanno à la contrebasse et Jongkuk Kim à la batterie, qui assurent essentiellement l'assise rythmique du trio: "En tant que vibraphoniste, le trio est la formation la plus difficile à gérer car il faut maîtriser à la fois le domaine mélodique et harmonique".
Ce que réalise parfaitement Simon Moullier. On navique entre ballades lyriques (Turn out the stars de Bill Evans) à des tempos plus nerveux (Hot House de Tadd Dameron), toujours avec un jeu d'une grande technicité mise au profit d'un manifeste sens mélodique.
Petite parenthèse: ma préférence va à la version très personnelle de Goodbye Pork Pie Hat, au thème très mélodique.
© Claude Loxhay