Shai Maestro - The Dream Thief (C. Loxhay)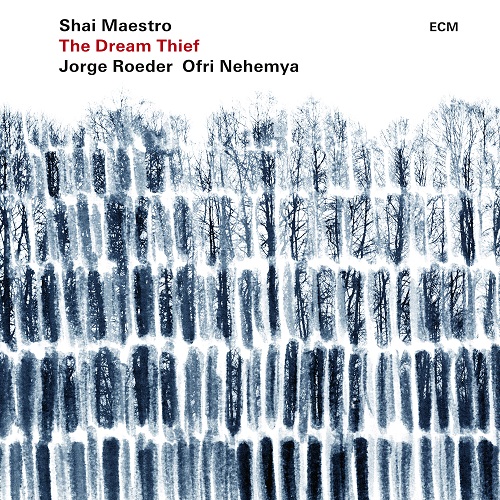 S
ECM
Né en 1987, Shai Maestro a commencé le piano classique dès l'âge de 5 ans.



Diplômé en Israel, il a rejoint ensuite le Berklee College de Boston. Engagé par le contrebassiste Avishai Cohen, il a enregistré quatre albums avec l'ancien sideman de Chick Corea. Il a aussi fait partie du quartet du batteur Mark Giuliana. Après un premier album personnel, en trio, chez Laborie Jazz, il a enregistré The Road to Ithaca, Untold stories, Stone Skipper et un album solo, Introspective.
Le revoici en trio pour ECM, en compagnie du contrebassiste péruvien Jorge Roeder et du batteur israélien Ofri Nehemya.
Au répertoire, outre une version intelligemment revisitée de These foolish things dont il s'amuse à modifier le rythme et My second childhood du compositeur et chanteur israélien Matti Caspi, Shai Maestro propose sept compositions personnelles. Tout au long de ce répertoire, il alterne ballades romantiques qui révèlent à la fois son côté introspectif et son héritage classique (My second childhood, The forgotten village, A Moon's tale) et thèmes dont le tempo s'accélère au fur et à mesure pour se muer en cascades de notes qui révèlent, en miroir, son côté extraverti (The dream thief, New River, new water).
La rythmique - contrebasse mélodique et jeu subtil des balais - est constamment attentive. A noter: la dernière plage, What else needs to happen, est inspirée par les tueries au sein des collèges américains et inclut, pour ce fait, des extraits de discours de Barack Obama évoquant ces drames.
© Claude Loxhay