Sarah Lancman - Parisienne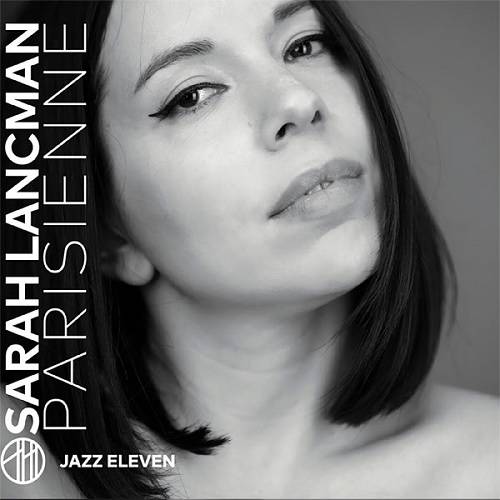 S
Jazz Eleven
Née à Paris, Sarah Lancman a d'abord étudié le piano classique au Conservatoire de Paris, puis le piano jazz avec Emil Spanyi et la technique vocale à la Haute Ecole de Musique de Lausanne.
Si elle admire le talent mélodique de Bill Evans au piano, elle se passionne pour la voix de Diana Krall, comme celle d'Ella Fitzgerald ou Sarah Vaughan. En 2014, elle enregistre un premier album en tant que chanteuse, Dark voué à des chansons de Nick Drake et des classiques. Elle rencontre alors le pianiste Giovanni Mirabassi, au talent lyrique impressionnant (plusieurs albums enregistrés en solo). A Dinant, on l'a entendu en trio avec Flavio Boltro (tp) et Glenn Ferris (tb) et, à Gouvy, dernièrement avec le trompettiste/chanteur japonais Toku. Avec lui, Sarah Lancman a enregistré d'abord Inspiring love en 2016, puis A contretemps en 2018, avec Toku en invité et Intermezzo, un album largement dédié à la chanson italienne, avec le saxophoniste Olivier Bogé en invité (album chroniqué sur jazz'halo).
Pour Parisienne, elle est accompagnée par Giovanni Mirabassi, Laurent Vernerey à la contrebasse et Stéphane Huchard à la batterie.
En invités, on retrouve d'une part le saxophone alto volubile de Pierrick Pedron (A New Start) et, d'autre part, l'accordéon de Marc Berthoumieux (sur Parce que de Charles Aznavour et L'Hymne à l'amour d'Edith Piaf).
A l'exception de ces deux emprunts à la grande chanson française, les autres plages sont consacrées à des compositions originales, des chansons d'amour, les unes écrites en anglais (Tokyo Song, A New Start, The moon and I, Love you more than I can sing), les autres en français (Et ainsi va la vie, C'était pour toi, Dis-le moi, Ton silence).
On passe ainsi de ballades très émotives (Ton silence, The moon and I), à des valses tourbillonnantes qui évoquent l'univers de Michel Legrand (Et ainsi va la vie, Dis-le moi), des chansons très jazzy (Tokyo Song, C'était pour toi, A New Start avec l'apport du saxophone alto, Love you more than I can sing) et des chansons à l'esprit "musette" (Parce que ou L'hymne à l'amour avec apport de l'accordéon).
La voix est limpide et ondoyante, toujours en complicité avec le lyrisme mélodique de Giovanni Mirabassi.
© Claude Loxhay