Joey DeFrancesco op historisch RVG orgel in tweede Van Gelder livestream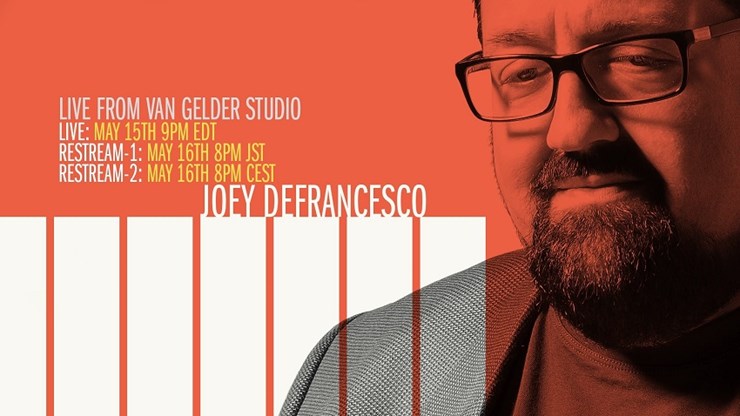 Na het Van Gelder Livestreaming debuut in november vorig jaar met Ron Carter (zie interview Jazz'halo HIER) volgt in mei 2021 een tweede liveconcert waarbij het historische RVG orgel centraal staat. Rudy Van Gelder nam daarmee onvergetelijke sessies op met Jimmy Smith, Larry Young, Dr. Lonnie Smith, Ray Charles en vele anderen.
Niemand minder dan Joey DeFrancesco, een Hammond B-3 virtuoos in de hedendaagse jazzscene, leidt de live band met Billy Hart (drums), Peter Bernstein (gitaar), en als gast de legendarische tenorsaxofonist Houston Person.


Wie een ticket kocht voor de eerste livestream of nu intekent (tickets te koop tegen 15 dollar) krijgt een uitnodiging voor de voorvertoning met een eerste blik achter de schermen en de repetitie nu zaterdag 24 april.
Het liveconcert is te volgen op zaterdag 15 mei om 21u EDT (= zondag 16 mei om 03u CEST) en wordt herhaald op zondag 16 mei om 20u CEST voor Europa.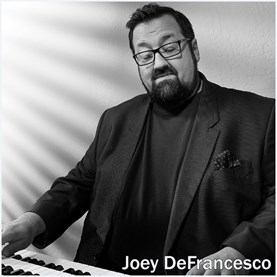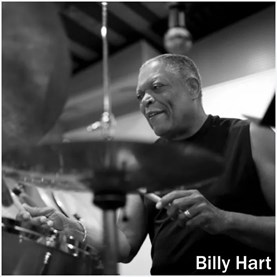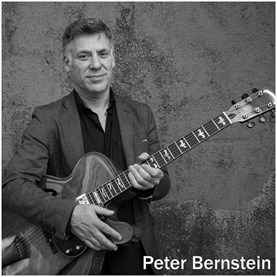 Joey DeFrancesco werd op 17-jarige leeftijd ontdekt door Miles Davis. Hij speelde een belangrijke rol in de heropleving van het Hammondorgel in de jazz. Zo'n 30 albums werden in de Rudy Van Gelder Studio opgenomen met onder meer Miles Davis, Ray Charles, Henri Mancini, David Sanborn, John McLaughlin.
Drummer Billy Hart (80), ook een Miles sideman, is een goede bekende in ons land, een levende jazzlegende die zowel met soullegendes (Otis Redding, Sam and Dave) als jazzgroten speelde en opnam (Stan Getz, Pharoah Sanders, McCoy Tyner, Frank Morgan, Herbie Hancock, Shirley Horn, Charles Lloyd).
Gitarist Peter Bernstein (54) voelt zich beslist thuis met orgelsettings zoals hij bewees bij opnames met Dr. Lonnie Smith, Melvin Rhyne en Larry Goldings. Hij speelt sinds de jaren 90 met de leidinggevende New Yorkse jazzscene, onder meer met Sonny Rollins, Bobby Hutcherson, George Coleman, Lou Donaldson, Fathead Newman, Joshua Redman, Brad Mehldau, Diana Krall, Lee Konitz en Jimmy Cobb. Voor zijn jongste project 'What Comes Next', bedacht in de pandemieperiode, nodigde hij pianist Sullivan Fortner, zijn vertrouwde drummer Joe Farnsworth en bassist Peter Washington uit.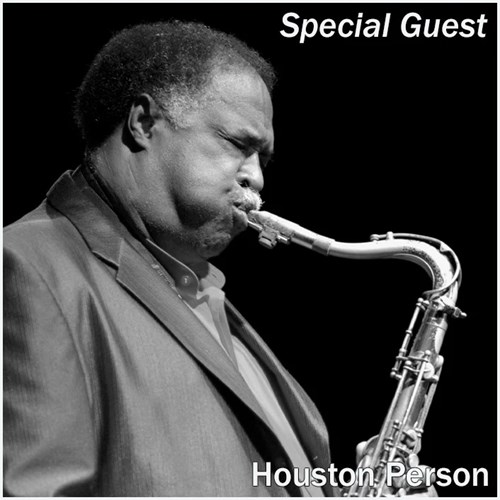 En als kers op de taart van deze Van Gelder livesessie verwelkomt de band tenorist Houston Person (86).  Zijn saxofoonspel herinnert volgens Richard Cook en Brian Morton ('The Penguin Guide to Jazz on CD') aan Coleman Hawkins, qua stijl aan Gene Ammons. Houston Person heeft heel wat ervaring met orgelspecialisten zoals Don Patterson, Richard "Groove" Holmes, Shirley Scott, Johnny "Hammond" Smith en ook Joey DeFrancesco.


De livestreaming zal opnieuw in de hoogste kwaliteit zoals ontwikkeld met Amazon technologie te volgen zijn. Daar staat het ervaren team nauw verbonden aan wijlen Rudy Van Gelder garant voor: Don Sickler, Phil Coady, Sam Kaufman en Maureen Sickler. En de indrukwekkende setting van de legendarische studio waar vroeger alleen de betrokken muzikanten mochten aanwezig zijn kan je gelijk met de muziek van genieten.

Tekst © Bernard Lefèvre  -  foto's © 2021 RVG Productions, LLC. All Rights Reserved


Tickets: