Brussels Jazz Festival 2018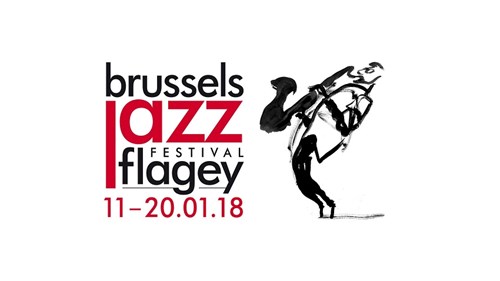 There is no better way to start 2018, than with Brussels Jazz Festival in Flagey. The Festival runs from January 11th through to the 20th - ten days of some amazing music and cinema, all devoted to jazz. The Art Deco design of Flagey seems to go perfectly with the music - the building used to be the headquarters of the National Radio and Television Institution. It is a superb place for the celebration of live music.




Archie Shepp © Jan Kricke
Artists and bands playing

The opening concert featuring the Archie Shepp Quartet is already sold out, but then he is one of the founders of free jazz. Archie Shepp celebrated his 80th birthday last year, and is still organizing live events and gigs with his band. If you're a fan of piano music, check out Heleen Van Haegenborgh and Christian Mendoza on Friday 12th January.




Heleen Van Haegenborgh and Christian Mendoza © Thomas Geuens

Over from the UK for a special gig on Saturday 13th January is Soweto Kinch. This rapper and saxophonist has made a crossover between hip hop and jazz, and it's a real treat for the ears. Other highlights of the festival include Portico Quartet, The Sleep of Reason and The Comet is Coming.

Cinema events
The movies and jazz go hand in hand, and there are some great cinema events at the Brussels Jazz festival. One for all the family is Mickey Mouse, The Jazz Fool on Saturday 20th January at 14:00. Who knew that Mickey Mouse was such an accomplished musician?
Django is showing in Studio 5 on several days of the festival, about the extraordinarily creative Django Reinhardt. The movie delves into the fantastical, and is a wonderful spectacle.
The other tribute movie showing is Just Friends, documenting the life and music of saxophonist Jack Sels.

Getting to the festival
You can buy a combi ticket for the festival, giving you access to all the events over the 10 days for 120,00 €. Alternatively combi tickets can be purchased for the individual days, if there are certain acts that you are interested in.
There is parking at Flagey, but you can also use bus routes 71, 59, 60 and 38. Tram 81 takes you to Place Flagey too. Doors are open an hour before each event starts, to give you time to grab a snack and a drink at the cafe there, and the opportunity to soak in the amazing atmosphere and meet new friends.

© Cassie Steele