Xavi Torres – Kind Of Beethoven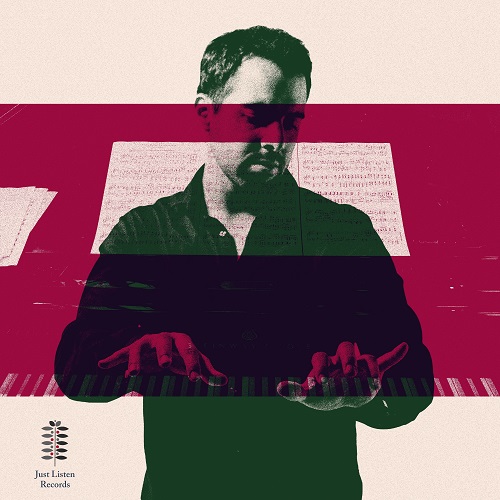 X
Just Listen Records
Pianosonates van Beethoven uitvoeren met piano, basklarinet en drums ? Het genereert vele vraagtekens maar pianist Xavi Torres reikt in gezelschap van Joris Roelofs (basklarinet) en Joan Terol nog meer antwoorden aan.
Vanwege het concertgebouw annex muziekplatform Auditori in Barcelona kreeg Xavi Torres het aanbod om pianosonates van Beethoven te bewerken. Waarom net Torres ? Omdat hij zich al jaren thuis voelt in zowel klassieke middens als jazzclubs. Dat hij in het verleden finalist was van de Thelonious Monk Jazz Competition hielp natuurlijk. Onze man zag de uitdaging wel zitten en nodigde Joris Roelofs en Joan Terol uit om mee in dit avontuur te stappen en samen alles uit te werken en op punt te stellen. Geen twee figuranten dus maar effectieve hoofdpersonages naast Torres.
Uitgangspunt: "What are the most fundamental elements of each work and how can we play around them while preserving the structure, the core idea and intention of the piece ?". De juiste methode blijkt, en meteen ook een rollenspel waarbij continu de vraag opduikt welke rol gespeeld wordt: deze van muzikant, componist/improvisator of uitvoerder? Hierdoor ontstaat tevens een uitgekiend inruilen tussen partituur verrijkt aan de hand van geïmproviseerde kanttekeningen en eigen ideeën die (terloops) een link leggen naar de originele score.
De dynamiek en dramatiek van Beethoven is vooral weerspiegeld in de juxtapositie tussen krachtige drums en het meer teruggetrokken spel van piano en basklarinet. Het kan ook al eens omgekeerd verlopen. Symboliek en verwijzingen blijven behouden maar niet in oorspronkelijke vorm. Het betreft eerder "echo's van". Onnodig te zeggen dat verschillende luisterbeurten nodig zijn om deze aanpak te doorgronden.
Koren op de discussiemolen van jazzcats en klassieke melomanen. Feit is dat na beluistering van 'Kind Of Beethoven' deze werken in een totaal ander daglicht geplaatst worden, of net niet.

© Georges Tonla Briquet




Musici:
Xavi Torres: piano
Joris Roelofs: basklarinet
Joan Terol: drums

www.justlistenrecords.com
https://www.xavitorresmusic.com/