Subconscious-Lee
LEE KONITZ
13 oktober 1927 - 15 april 2020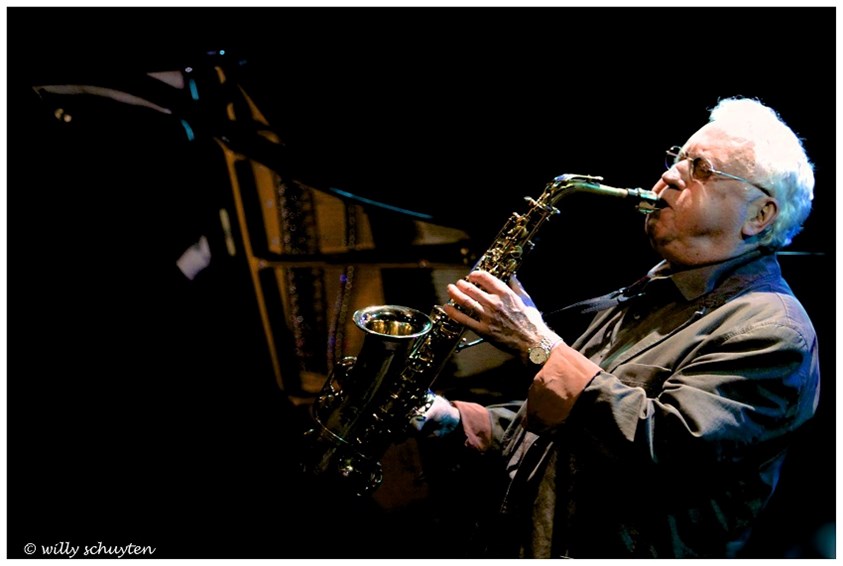 Lee Konitz De Werf Brugge, le 19 novembre 2010


La mort du chanteur Christophe fait les gros titres des medias. Peu d'intérêt, par contre, à l'égard du décès de cet immense musicien que fut Lee Konitz: les Mots bleus ont davantage marqué le grand public que la Note bleue. Et pourtant…

Né en 1927, Lee Konitz est une des figures marquantes du style cool jazz. Il a ainsi croisé Lennie Tristano, dès le milieu des années '40, il a fait partie du nonet réuni par Miles Davis pour Birth of the cool, il a enregistré avec Gerry Mulligan, Warne Marsh et Jimmy Giuffre. Il a fait partie de la formation réunie par Mingus au Town Hall en 72 et enregistré avec les meilleurs pianistes: Bill Evans, Brad Mehldau, Paul Bley, Martial Solal, Michel Petrucciani, Enrico Pieranunzi, Franco D'Andrea ou … Nathalie Loriers.

Il est assurément une des musiciens qui a le plus enregistré. Une raison à cela? Il n'a pas eu réellement de groupe à lui mais a été l'éternel invité des musiciens américains comme européens. Chacun a des souvenirs liés au saxophoniste alto.

Fin des années '50, mon père m'a inscrit pour un échange avec un jeune Britannique. J'habite à Seraing, "une petite maison sans grâce et j'aime le boudin", comme l'appelle dans une pièce Jean-Marie Piemme, d'un an mon aîné. Après deux semaines passées près de Nottingham, avec salle de bain et court de tennis (ce que je n'ai jamais connu), retour dans la cité de Julien Lahaut, "l'homme qui avait le soleil dans la poche", et retour obligé aux disques de mon père qui m'ont manqués (les disques comme mon père): The Birth of the cool et son atmosphère de velours.

Comblain, dans les années '60, il joue en quartet avec René Thomas, Benoît Quersin et Jacques Tholot, ce jeune batteur français le regard perdu dans les nuages. La RTB enregistre le concert, mais "égare" l'enregistrement: quel album magnifique cela aurait été.

Liège, les années 90, Lee joue en duo avec Hein Van De Geyn: il a toujours eu une affection pour ces dialogues intimistes que ce soit avec Solal, Petrucciani ou Pieranunzi.

Liège, 1993, cinéma Le Parc, à l'invitation de la Maison du Jazz, il se produit en quartet avec la jeune Nathalie Loriers, Hélène Labarrière et non Philippe Aerts comme sur l'album et, à la batterie, un Al Levitt étonnamment distant.

Maastricht, toujours milieu '90, il joue en quartet avec Misha Mengelberg, Arjen Gorter (le bassiste de Willem Breuker) et le fougueux Han Bennink: un set improvisé. Le public hollandais parle à voix haute, indisposé, Mengelberg s'énerve. Rien n'y fait: Mengelberg quitte la scène. Lee continue de jouer galvanisé par l'exubérant Han Bennink. A la pause, assis à mes côtés, Robert Jeanne évoque des souvenirs.

Autant de bribes de mémoire que viennent combler les albums. Une sélection très subjective.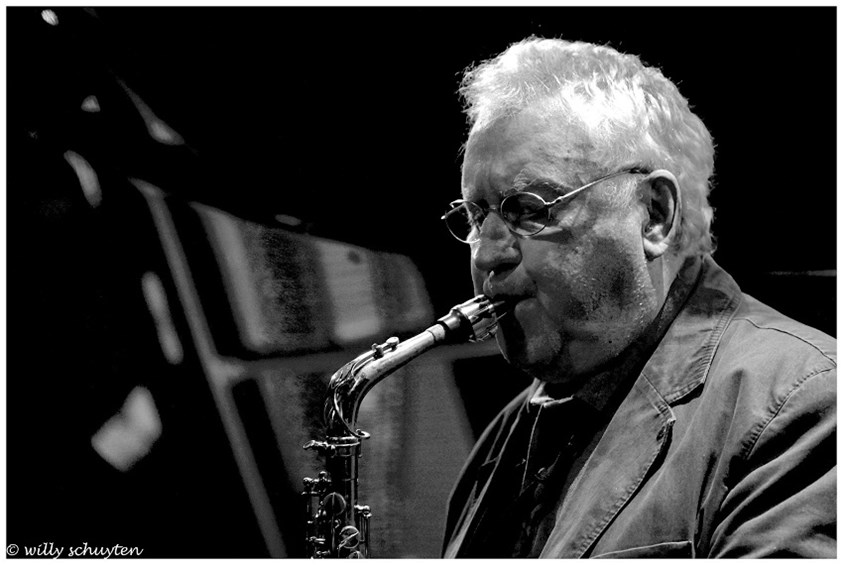 Lee Konitz De Werf Brugge, le 19 novembre 2010


La carrière américaine: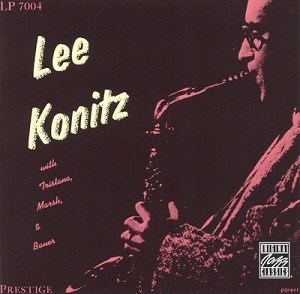 Lee Konitz - Subconscious Lee
Prestige 1949
Une face avec Lennie Tristano et Shelly Manne, l'autre avec Warne Marsh et Sal Mosca. L'inoubliable Subconscious-Lee et Sound-Lee.



Miles Davis - The Birth of the cool
Capitol 1949
Lee avec Miles, et selon les plages Gerry Mulligan, J. J. Johnson, John Lewis, Max Roach ou Kenny Clarke. Rien que des chefs-d'oeuvre, de Jeru à Boplicity,  d'Israel à Budo ou Venus de Milo.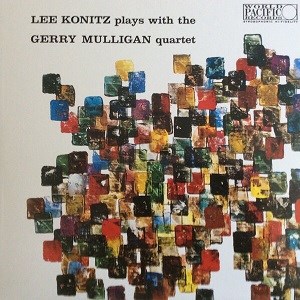 Lee Konitz plays with Gerry Mulligan Quartet
World Pacific 1957
Entre autres Bernie's tune ou Lover man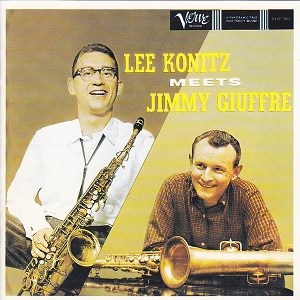 Lee Konitz meets Jimmy Giuffre
Verve 1959
Entre autres: Palo alto, Darn that dream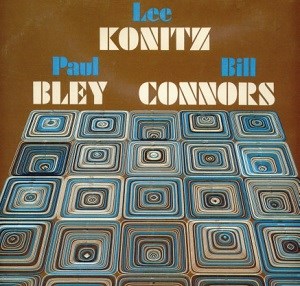 Lee Konitz Trio - Pyramid
Improvising Artists 1977
Avec Paul Bley et Bill Conners. Out there de Lee, Play blue de Bley.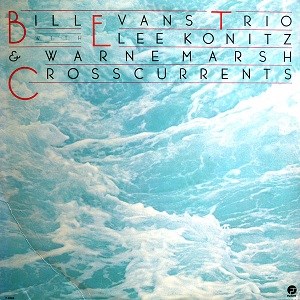 Lee Konitz & Bill Evans Trio – Crosscurrent
Fantasy 1978
Des classiques: Speak low, Night and day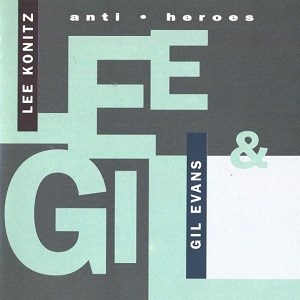 Gil Evans - Anti-heroes
Verve 1991
Notamment Orange was the color of her dress de Mingus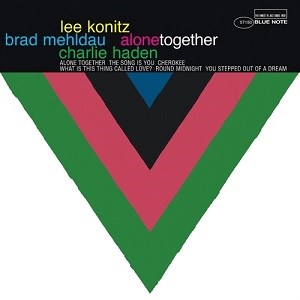 Lee Konitz / Brad Mehldau / Charlie Haden - Alone together
Blue Note 1997
Des thèmes bop comme Cherokee ou Round midnight



Lee Konitz / Kenny Wheeler / Bill Frisell / Dave Holland – Angel Song
ECM 1997
Des compositions-improvisations communes, de Angel song à Present past.


European meetings: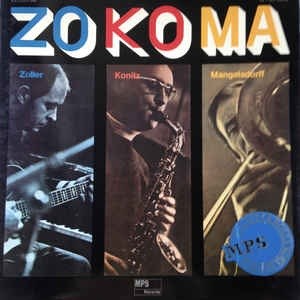 Attila Zoller / Lee Konitz / Albert Mangelsdorff - Zo-Ko-Ma
MPS 1968
Une série de thèmes co-écrits.



Lee Konitz Quartet - Jazz à Juan
SteepleChase 1974
Un quartet composé de Martial Solal, Niels Henning Ørsted Pederson et Daniel Humair. Des classiques comme Round about midnight ou Autumn leaves.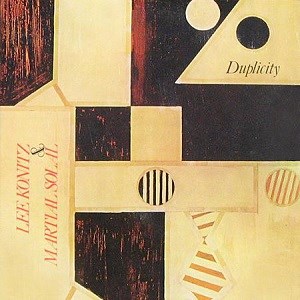 Lee Konitz / Martial Solal – Duplicity
Horo 1977
L'art du duo autour de compositions co-écrites comme Duplicity, Words have been changed (18'55 minutes) ou November talk.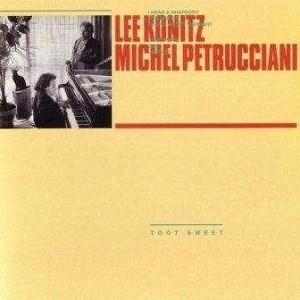 Lee Konitz / Michel Petrucciani -Toot Sweet
OWL 1982
Lover Man, Round about midnight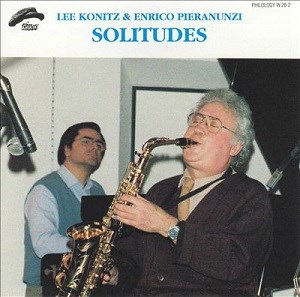 Lee Konitz / Enrico Pieranunzi – Solitudes
Philology 1988
Autumn leaves, I should care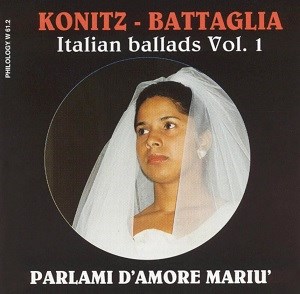 Lee Konitz / Stefano Battaglia - Italian Ballads
Philology 1993
Des chansons italiennes: O sole moi, Le tue mani ou ce Mi sono inamorato di te de Luigi Tenco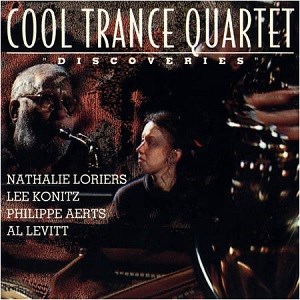 Cool Trance Quartet – Discoveries
RTBF 1993
Nathalie Loriers avec Lee, Philippe Aerts et Al Levitt. De Yesterday à Blue in green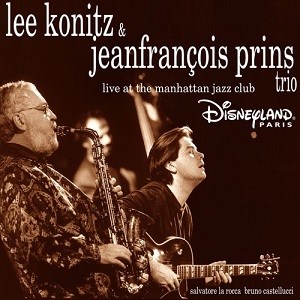 Lee Konitz & Jeanfrançois Prins Trio - Live at Manhattan Jazz Club
GAM 1995
Avec Sal La Rocca et Bruno Castellucci. Des classiques: Body and soul, Solar, Lover Man.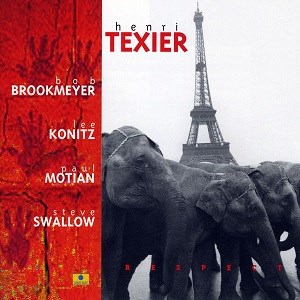 Henri Texier - Respect
Label Bleu 1997
Texier réunit une équipe de luxe: Lee Konitz, Bob Brookmeyer, Steve Swallow, Paul Motian pour une série de compostions écrites pour l'occasion.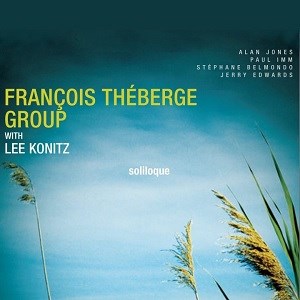 Lee Konitz / François Théberge – Soliloque
Cristal 2008
Huit compositions originales de Lee, avec notamment Stéphane Belmondo à la trompette.

Texte © Claude Loxhay  -  photos © Willy Schuyten