Namur: Confluent Jazz Festival 15 avril 2016 (jour 1)
La Maison de la Culture de Namur accueillait, les 15 et 16 avril 2016, le premier Confluent Jazz Festival, au confluent de la Meuse et de la Sambre.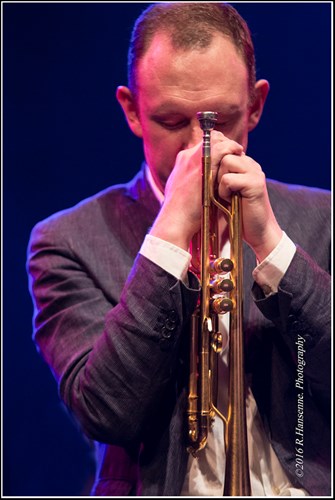 Premier soir, premier concert, dans la grande salle: le "Houben Factory", le fils, Greg, trompette et bugle , côtoie le père, Steve, sax alto et flûte à la sonorité limpide. A la guitare, un vieux complice: Jacques Pirotton. A la basse, le mélodique Philippe Aerts.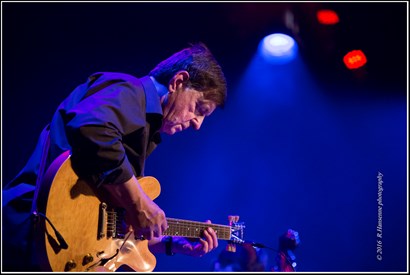 A la batterie, des retrouvailles (album Blue Circumstances pour Steve, Meet P. Pedron pour Greg), soit l'Américain Rick Hollander, au drive précis et efficace.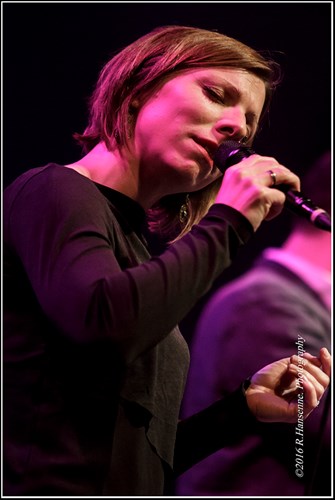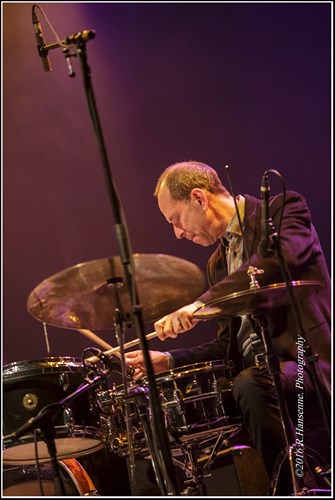 Après deux morceaux en quintet, se joint au groupe la chanteuse Raphaëlle Brochet (on l'a entendue sur l'album 7 views of a secret d'Olivier Collette), la voix ondoyante, avec des accents orientalisants sur The road to Granada de Steve, des lyrics en anglais sur les standards, en "brésilien" sur Enfance et du scat sur Yesterdays de J. Kern. A côté des compositions de Steve, des arrangements originaux, ou comment faire feu de tout bois: d'une musique de film, Le Casse d'Ennio Morricone à... Love me tender, avec Greg au chant. En rappel, une petite bossa.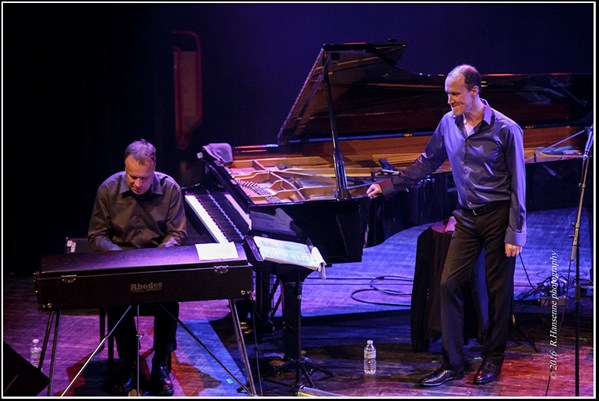 Deuxième concert, dans la grande salle: David Linx retrouve Paolo Fresu, 15 ans après l'album Heartland:  parfaits complices empathiques, ils dialoguent les yeux dans les yeux, la voix virevoltante pour l'un, bugle tantôt langoureux, tantôt tournoyant et trompette bouchée à la sonorité modulée par quelques effets électroniques (écho, loops) pour l'autre. Au piano et au Fender, toujours le lyrique Diederik Wissels et, à la contrebasse et basse électrique (en complément du Rhodes sur des thèmes au tempo fougueux comme December), Christophe Wallemme. A la batterie, ou plutôt aux percussions, le Norvégien Helge Andreas Norbakken: un spectacle à lui tout seul. Pas de charleston, ni de caisse claire, des fûts en métal et des tambours en guise de toms, une multitude de clochettes, des cymbales maniées avec la main droite et des baguettes ou balais sortis de nulle part, toute une panoplie de rythmes chamarrés.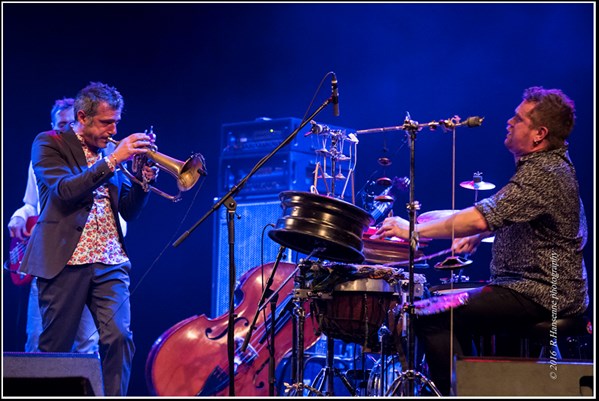 Tout le répertoire du récent album The Whisthleblowers y passe: les compositions de Diederik (As one, Confusion), David (O grande Kilapy) et Paolo (Paris, Trailblazers), à chaque coup, avec les lyrics de David, et, en prime, un classique de la chanson italienne, Le tue mani: italianité oblige. En rappel, Shake up your trust en hommage à Kenny Wheeler et reprise de December aux accents enflammés pour présenter, une dernière fois, les musiciens au public conquis: un pur bonheur.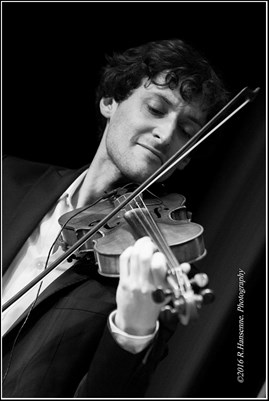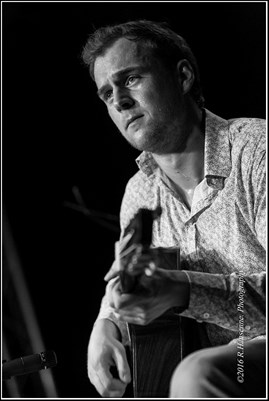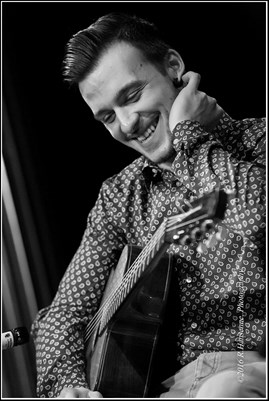 Entre les sets, au bar, le violon virevoltant de Joachim Ianello du Gypsy Swing Quintet, accompagné des guitares de Nicolas La Placa et Maxime Hubert, distille son jazz manouche entre les conversations des buveurs de Gauloises.
Le deuxième soir, le public pouvait retrouver Steve Houben mais aussi le guitariste français Sylvain Luc et le saxophoniste italien Stefano Di Battista.
Claude Loxhay
Reportage photographique de Robert Hansenne

en collaboration avec jazzaroundmag.com