LOTTO Brussels Jazz Weekend 2023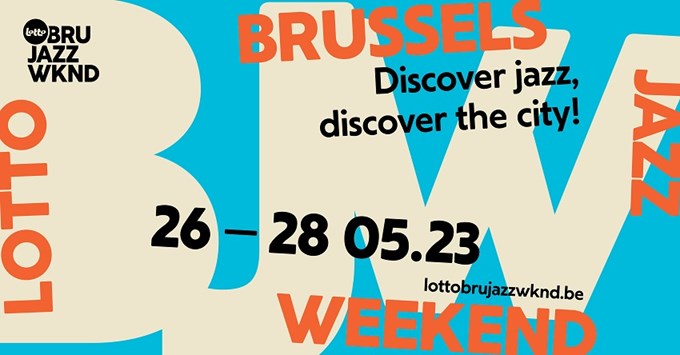 Jazz will rule over Brussels for the sixth time at the end of May. With a new square and a second mainstage.
During the last weekend of May, Brussels will once again be dominated by jazz. From 26 to 28 May 2023, five iconic squares will host a varied outdoor programme. In parallel, no fewer than 50 indoor concerts will take place and brass bands from all over Europe will parade through the city centre. And all of this for free.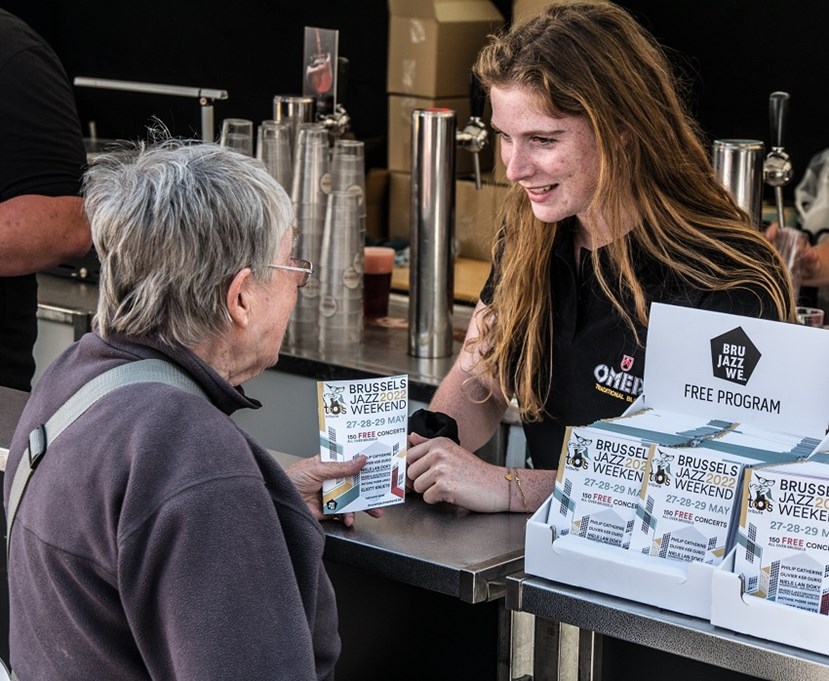 © David Ducon



Jazz for everybody
Five central squares were each given their own musical identity; from cosy dixieland to more experimental genres. This thematic approach helps festival visitors to find their bearings easily among the wide range of Belgian jazz, supplemented by a few international names.
Whereas last year the focus was on the 100th birthday of jazz icon Toots Thielemans, this time the attention will be on innovative talent that does not easily fit into musical categories. By doing so, the organisation wants to debunk the image that jazz is only accessible to a select audience.
On the Grand Place, NABOU, Aka Moon, Naima Joris, Alex Koo, the Brussels Vocal Project, No Steam and the Brussels Jazz Orchestra with Camille Bertault claim their spot alongside Scottish and French saxophone revelations Fergus Mccreadie and Leon Phal.
This year's biggest innovation is the metamorphosis of the Place de la Bourse. Whereas during previous editions the concerts took place in a modest kiosk, this year a full-fledged large stage looms for the first time and the capacity is tripled to 1500 young music lovers.
On the first day, the Place de la Bourse will be transformed into a zoo with the psychedelic sounds of Echoes of Zoo and the funky Jungle By Night. Tuba wizard Theon Cross and 'post-jazz' trio Emile Londonien bring a touch of UK Jazz to Brussels, while the Brussels musicians of Schroothoop present their unique sound with instruments made out of waste. We get an echo of Lucid Lucia's grooves and danceable jazz with dub-inspired Kosmo Sound and KRANKk's soundcapes. Singer-songwriter K.ZIA, in turn, will make r&b, soul, trap and afrobeats roar across the square at the Dansaert neighbourhood.
Fans of blues, swing and Dixieland are as usual welcome on St Catherine's Square. With The Dibs, 44 Rave and Well, Well, Well, they can expect raw, primitive blues with an occasional hint of rock'n'roll. With their combination of finned Fender guitars and worn-out Hammonds, The Whodads don't shy away from a hearty helping of nostalgia, while The Brussels Swing Society and the New Orleans Train Jazzband translate the 'sound of the south' in their own way. On the last day, Compro Oro, Aõ and the Zouratié Koné Ensemble hit the exotic tour with sounds and musical influences from all over the world.




© David Ducon


Discover the jazz of tomorrow
The Place de la Chapelle is entirely dedicated to Brussels Jazz Alert, the platform founded two years ago to put new or innovative jazz talent in the spotlight. Every month throughout the year a showcase in a different Brussels club takes place, in addition to a podcast in collaboration with LeFtO and a photo report. Now they are all brought together on one stage.
Furthermore, the Koninklijk Conservatorium Brussel (KCB) and the Conservatoire Royal de Bruxelles (CRB) are sending their best ensembles, bringing the square at the Oud Korenhuis to life with young, ambitious students eager to bring their musical talents to an audience.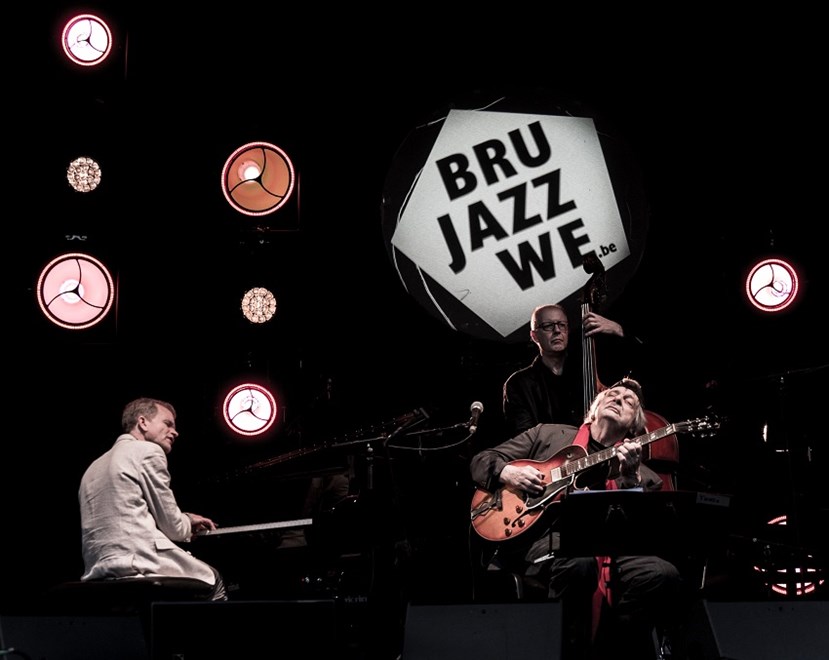 © David Ducon


Indoor concerts at iconic spots
The Bonnefooi, Archiduc, Roskam, Sounds Jazz Club, Café Merlo, Walvis, Jazz Station, The Music Village and many more iconic spots in Brussels will host free concerts all weekend long. The indoor programme also includes a broad mix of hip-hop, electro-jazz, free jazz, swing, funk, chanson and so much more. A circuit that lends itself perfectly to combining with the outdoor concerts.


Even more jazz?
Absolutely! On Saturday 27 May, brass bands from all corners of Europe will march through the streets of Brussels during the Brass Parade. Brass fans are invited to march with the brass bands along a route full of clattering brass sounds that will echo across the lively downtown streets.
Music lovers in the municipalities of Saint-Gilles, Etterbeek and Anderlecht can also discover talent through a wide range of concerts and mini-festivals. GC De Pianofabriek (Sint-Gilles) will kick off on 26 May with a double bill by Uwase and Simba, and on 27 May Nicolas Kummert and KAU trio will be present on the Van Meyelplein (Etterbeek). Finally, at the foot of the Marchant bridge (Anderlecht), 'Jazz On the Canal' will be held: concerts on the roof of a boat on the canal. Don Kapot and Tiganwa will offer mesmerzing concerts on this unique event during the last day of the festival on 28 May.
In short: during Lotto Brussels Jazz Weekend, Brussels is overflown with musical initiatives with more than 150 concerts. Everyone is welcome, regardless of age, gender or cultural background, to come and enjoy the festival.
Stéphane Thiery, president of the non-profit organisation Jazz Projects (organiser of Lotto Brussels Jazz Weekend), is delighted with the development of the festival: "With its five stages, including two main stages - the Grand Place and the Bourse - and its more than 50 concerts in emblematic clubs and cafés, the Lotto Brussels Jazz Weekend continues to grow year after year and attract more diverse visitors. The festival generates nearly €29 million in economic return every year, thanks to its 220,000 national and international festival visitors, and also contributes greatly to the cultural image of Brussels.  As such, the festival can truly be labelled an important fixture in the Brussels events calendar."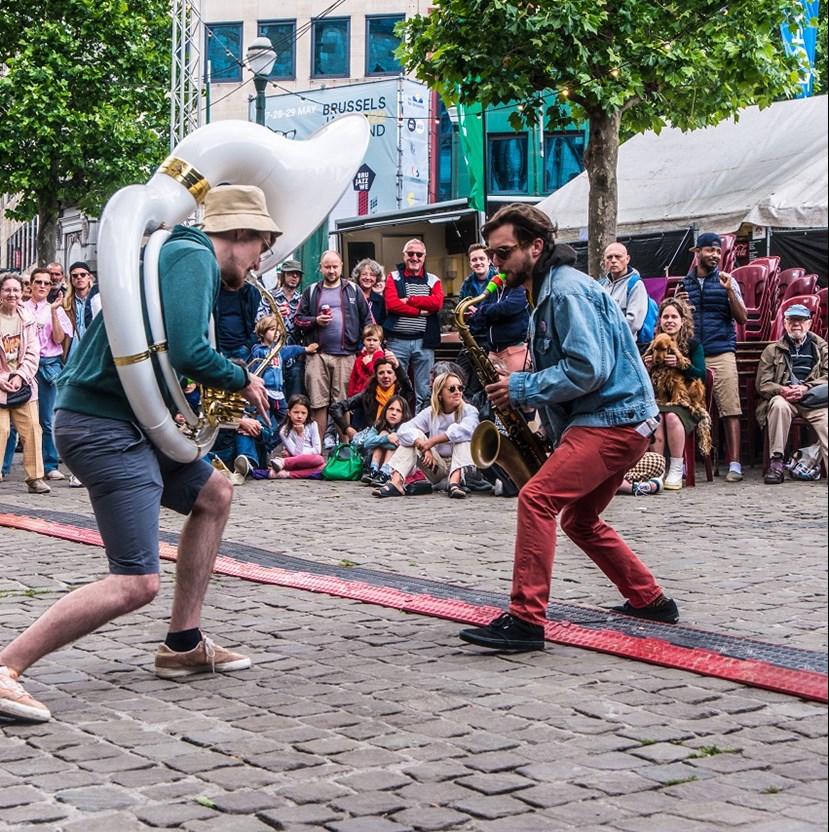 © David Ducon


Friday 26 May 2023
GRAND PLACE
18:00 - 19:00 Leon Phal Quintet
19:30 - 20:45 N∆BOU
21:30 - 22:45 Brussels Jazz Orchestra with Camille Bertault
BOURSE
19:00 - 19:45 STACE
20:15 - 21:30 Echoes of Zoo
22:00 - 23:15 Jungle By Night
STE CATHERINE
18:00 - 19:15 Well Well Well
19:45 - 21:00 44 Rave
21:30 - 23:00 The Dibs
PLACE DE LA CHAPELLE
17:30 - 18:30 Echofarmer
19:00 - 20:00 BSFOE
20:30 - 21:30 Casimir Liberski ReTrio
22:00 - 23:00 Ciao Kennedy
PLACE VH Blé (CRB)
18:00 - 19:15 Brussels Trombone Summit
19:45 - 21:00 Violins Jazz Band
21:30 - 23:00 Brussels Jazz Trumpets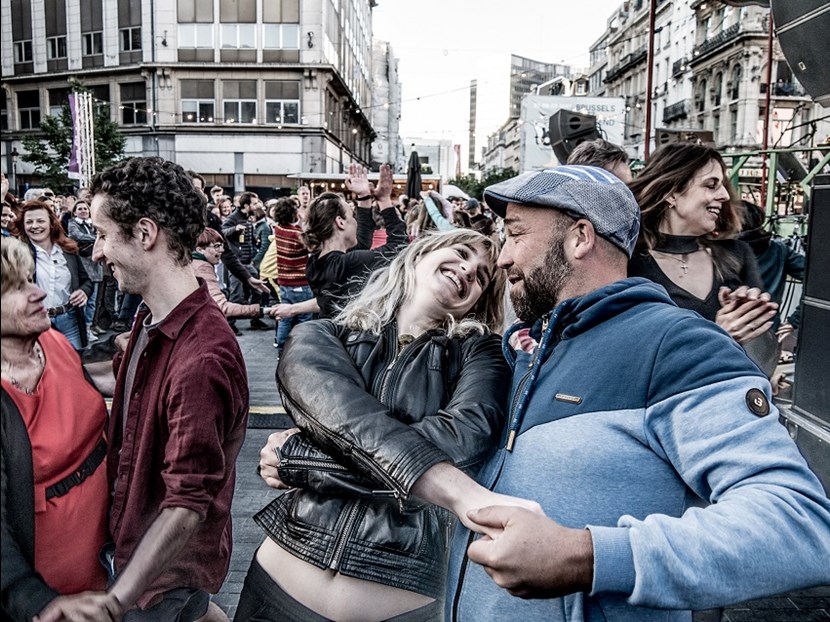 © David Ducon

Saturday 27 May 2023
GRAND PLACE
16:30 - 17:30 Fergus McCreadie Trio
18:00 - 19:15 Naima Joris
19:45 - 21:00 Aka Moon
21:30 - 22:45 No Steam
BOURSE (curated by Ancienne Belgique)
17:00 - 18:00 Schroothoop
18:30 - 19:30 (tc)
20:15 - 21:30 Lucid Lucia
22:00 - 23:15 Theon Cross
STE CATHERINE
15:30 - 17:30 Brussels Swing Society
18:00 - 20:00 New Orleans Train Jazzband
20:30 - 23:00 The Whodads
PLACE DE LA CHAPELLE
17:00 - 18:00 Bodem
18:30 - 19:30 Wajdi Riahi Trio
20:00 - 21:00 Bodies
21:30 - 22:30 Mobilhome
PLACE VH Blé (KCB)
15:00 - 15:45 Ensemble Christophe Wallemme
16:15 - 17:00 Ensemble Diederik Wissels
17:30 - 18:15 Ensemble Dirk Schreurs
18:45 - 19:30 Ensemble David Linx
20:00 - 20:45 Ensemble Stéphane Galland
21:15 - 22:00 Ensemble Peter van Marle
22:15 - 23:00 Ensemble Peter van Marle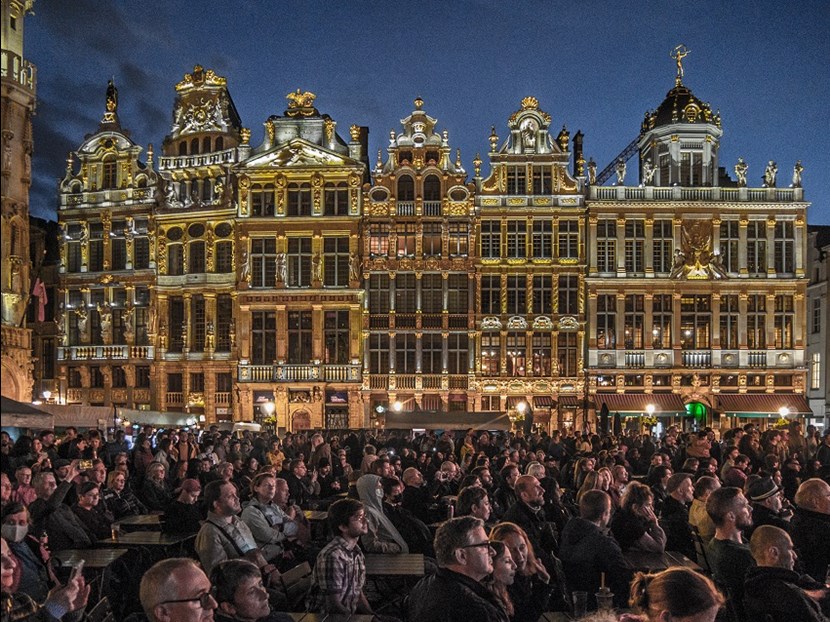 © David Ducon


Sunday 28 May 2023
GRAND PLACE (curated by Lundis d'Hortense)
15:00 Brussels Vocal Project
16:45 Hélène Duret SYNESTET
18:30 Alex Koo Trio
20:15 nino_uncut
BOURSE
15:45 - 16:45 Emile Londonien
17:15 - 18:30 K.ZIA
19:00 - 20:15 Kosmo Sound
20:45 - 22:00 KRANKk + guests
STE CATHERINE
16:30 - 17:30 Aõ
18:00 -19:15 Zouratié Koné Ensemble
19:45 - 21:00 Compro Oro