Les Lundis D'Hortense: C'est du jazz, Fieu!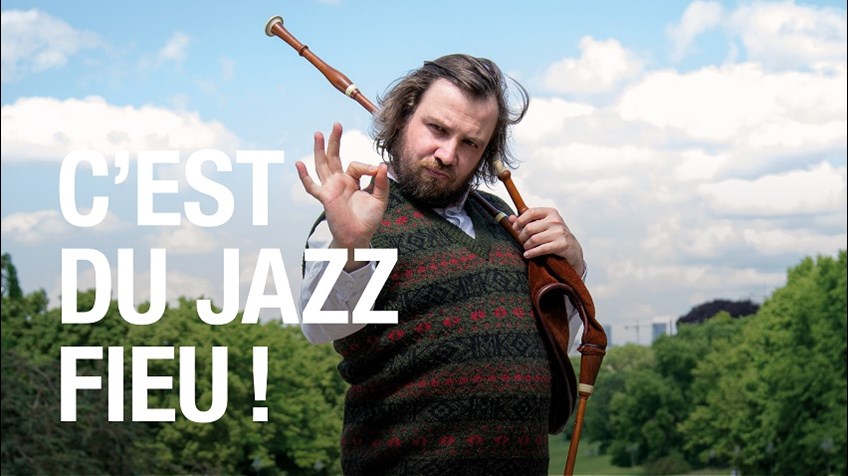 Les Lundis D'Hortense begint het komende seizoen in een totaal gewijzigde gedaante. Logo, magazine en website werden gepimpt en naast de vertrouwde concertreeksen (Jazz Tour, Les Midis d'Hortense) komen er in Brussel tevens twee keer per maand jamsessies en complementaire optredens. Een heel nieuwe dynamiek met de bedoeling een jonger (jazz)publiek aan te trekken. "Rebranding" zoals huidig voorzitter Joachim Caffonnette het zo plastisch uitdrukte tijdens de persvoorstelling. Er zijn zelfs hippe goodies zoals badges, T-shirts en linnen schoudertassen.
En de muziek bij dit alles? De tournees Jazz Tour blijven behouden. In totaal negen groepen, goed voor negenenzestig concerten op vierentwintig onderscheiden locaties. De keuze wordt nog steeds bepaald door "blind" te luisteren. De juryleden krijgen totaal geen achtergrondinformatie. Behoren dit seizoen tot de gelukkigen: Sinister Sister, Jérémy Dumont Quintet feat. Godwin Louis, Olivier Collette Quartet, Fabien Degryse/Joël Rabesolo, Chrystel Wautier, Igor Gehenot Cursiv, Giuseppe Millaci & Vogue Trio, Free Four en Houben/De Haas/Wissels.
Wat verandert voor Brussel is dat er niet enkel en alleen een halte is in de Jazzstation maar dat geopteerd wordt voor verschillende plekken, een meerwaarde om de vaste publiekskern uit te breiden. Bovendien worden de data van de Jazz Tour voor Brussel aangevuld met exclusieve gigs rond een bepaald thema (Les Soirs D'Hortense). "Places to be": Theater Marni, Bozar, Flagey, Espace Senghor, The Music Village, Werkplaats Walter, Le Théâtre Poème, Theater Varia en Les Ateliers Claus. Een ideale kans om een aantal minder bekende plekken in de hoofdstad te ontdekken.
Voor intieme concertmomenten tijdens de middag (Les Midis d'Hortense) kan je nog steeds terecht in het Charlier Museum. Staan alvast op het programma: Daniel Stokart, Diederik Wissels/Giovanni Di Carlo en Moanin' Birds.
Extra troef zijn de jamsessies die tweemaal per maand (elke tweede en vierde donderdag) zullen doorgaan in een van de meest populaire jongerenhubs van Brussel, ViaVia BXL. Speciaal voor deze avonden werd een piano geleverd door het huis van vertrouwen op dat gebied, Maene. Gastheren/gastvrouwen die reeds voorzien zijn: Joachim Caffonnette, Pauline Leblond, Federico Stocchi, Sylvain Debaisieux, Camille-Alban Spreng, Geoffrey Fiorese en Eve Beuvens/Tom Bourgeois. Ça va chauffer!
© Georges Tonla Briquet


www.leslundisdhortense.be
https://www.facebook.com/leslundisdhortense/
https://www.instagram.com/leslundisdhortense/