Laurent De Wilde 'NEW MONK TRIO': a re-reading of Monk full of originality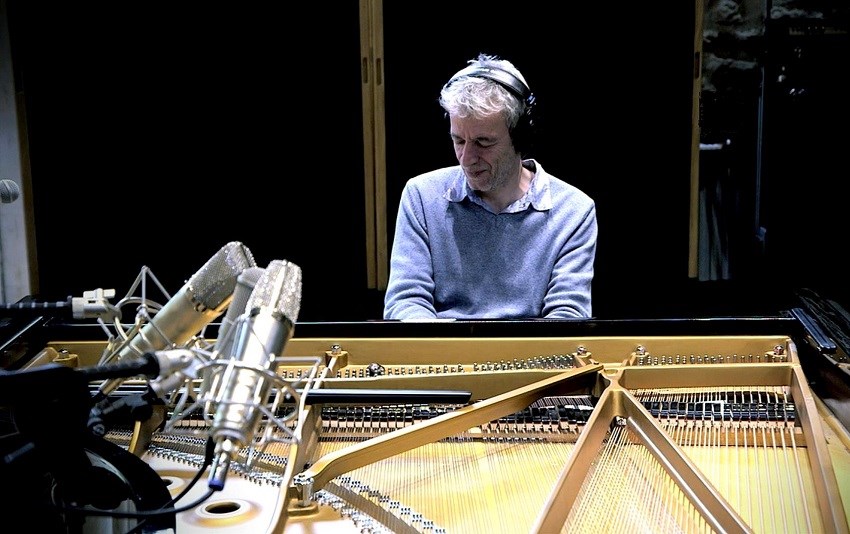 © Gazebo

Internationally renowned jazz pianist, Laurent de Wilde has been described as an exciting and passionate musician. Born in the United States in 1960, de Wilde spent his formative years (1964 to 1983) in France where he was immersed in French culture, music and literature eventually studying philosophy at the "Ecole Normale Supérieure" in Paris.
Returning to the United States on a scholarship to further his musical knowledge, he studied jazz piano in New York where he resided for eight years. In the late 1980's he recorded his first albums with trumpet player Eddie Henderson and drummers Jack DeJohnette and Billy Hart.
Back in Paris in 1991, he continued his musical career touring throughout Europe, the United States and Japan. In 1993 he was awarded the Django Reinhardt Prize and in 1998 the "Victoires du Jazz". In this period he also wrote his first book, a biography of Thelonious Monk that was published by Gallimard in 1996. The book received critical acclaim and has been translated and published in the United States, the U.K., Japan, Spain and Italy.
After the turn on the century, de Wilde pursued a number of varied and intense projects including his Acoustic Trio, producing the album "Over the Clouds" that was awarded album of the year by Jazz Magazine, Telerama and TSF Jazz. In this period he also devoted himself to electronic music, a genre that challenged and inspired him to record six albums including "Fly" and "Fly Super y". He collaborated with artists such as the slammer/composer Abd Al Malik and comedian Jacques Gamblin. He ventured into TV with two documentaries for Arte on Thelonious Monk and Charles Mingus and released his second book "The Heroes of Sound" (published by Grasset), a saga of the inventors of keyboards in the twentieth century.
In 2016, "Riddles", a piano duo album where African legend Ray Lema and de Wilde "play as few notes as possible and just the right ones", was released. In concert, this project reaches its full potential and has lead to the duo performing regularly on French and European stages.
Finally, to mark the centennial of Thelonious Monk's birthday and the twentieth anniversary of the publication of his Thelonious Monk biography, de Wilde's album titled "New Monk Trio" has been released. Accompanied by Jérôme Regard on double bass and Donald Kontomanou on drums, de Wilde revisits Monk's repertoire delivering a contemporary reading of the pianist's work and proving that Monk's modernity transcends the limits of time and continues to shake the essential values of music.
"New Monk Trio" album was awarded "Best Record of the year" by the L'académie de jazz in France. Here's a review by Jean-Pierre Goffin (in French)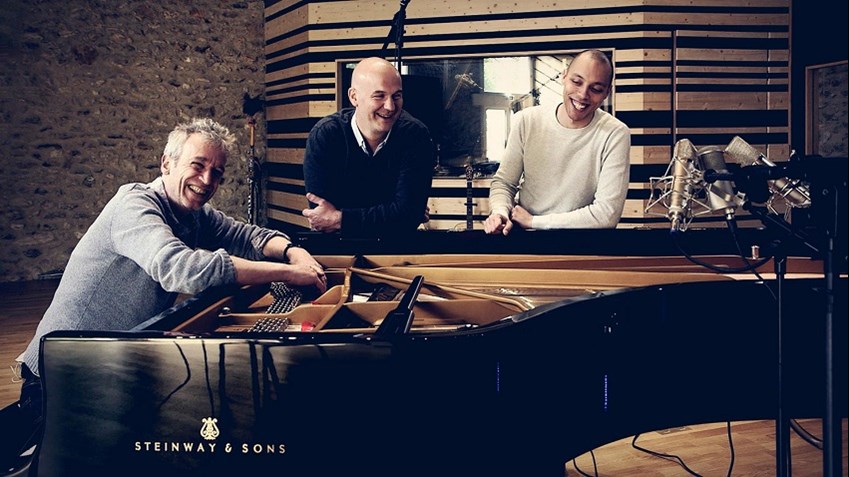 © Gazebo


NEW MONK TRIO

Laurent de Wilde - piano
Jérôme Regard - bass
Donald Kontomanou - drums

Jérôme Regard

Acoustic and electric bass player Jérôme Richard is an eclectic musician and highly sought after sideman. In concert he has performed with Manu Katché, the Paris Jazz Big Band, Jan Garbarek, Stefano di Battista, Daniel Humair, Vincent Pierani, Emile Parisien, Stéphane Belmondo, Franck Avitable, a.m.o. He participated in many festivals and performs regularly in Europe, Asia and the United States. He's also highly active as a jazz educator and teaches at the National Conservatory of Lyon.


Donald Kontomanou
Jazz drummer Donald Kontomanou comes from a family of musicians and played in jazz clubs since the age of 14. At 15 he moved to New York where he played with Eric Revis (bass player of Branford Marsalis) and spent a year in India to studying the tabla technique. In 2002 he moved back to Paris where he has performed with Stéphane Belmondo, Laurent de Wilde and Rick Margitza to name just a few. Alongside John Scofield, Sam Newsome and Orrin Evans he has recorded albums with his mother Elisabeth Kontomanou . Very active on the new jazz scene, he tours regularly performing at festivals in France and abroad.


Bookings: jammincolors@gmail.com