KwaadHam Sessions 2021
27 - 29 augustus 2021
Kwaadham 52, 9000 Gent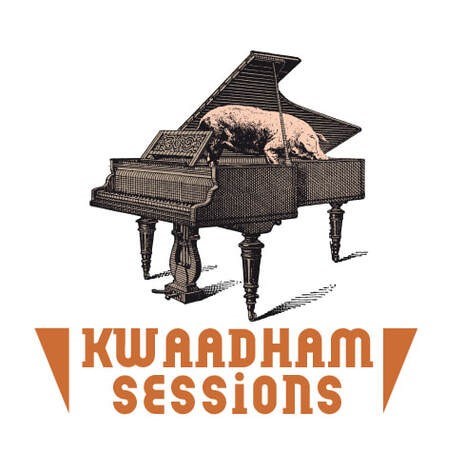 Quatre-Mains is dé klavierspecialist in de Gentse binnenstad. Quatre-Mains programmeert geregeld concerten in zijn bedrijfslokalen, een 19e-eeuws herenhuis met state of the art instrumenten.
Op een paar 100 m daarvandaan programmeert Ham Sessions, a place for handmade music, al 15 jaar optredens in de tuin of in het achterhuis van – eveneens - een 19e-eeuwse herenwoning. In de loop der jaren bouwde Ham Sessions een breed en enthousiast publiek op.
Samen bundelen ze de krachten en zetten ze de KwaadHam Sessions op - een joint venture met een aantal klavier-gerelateerde concerten. Hieronder vind je het volledige programma.


Koop je ticket voor de KwaadHam Sessions




VRIJDAG 27 AUGUSTUS

17u  -  Young Master: Lars Van de Voorde (solo)
Lars Van de Voorde is een jonge jazzpianist en componist die solo of vergezeld van een ritmesectie op zoek gaat naar een intuïtieve vorm van muziek. Zonder veel vaste afspraken en regels, maar met wisselwerking tussen de muziek, de vertolkers en aangedreven door de energie van het publiek.




19u  -  Erik Vermeulen / Sylvain Debaisieux
Een aantal jaren geleden had Opatuur deze combinatie uit zijn hoed getoverd. Met hun Monk repertoire hadden beide klassebakken ons toen betoverd. Benieuwd in welke richting dit duo ons nu zal verrassen.


ZATERDAG 28 AUGUSTUS

17u  -  Young Master: Thijs Troch
Thijs Troch is een pianist die voornamelijk actief is in de geïmproviseerde muziek. Hij is o.m. stichtend lid van zijn eigen trio Jukwaa, Kabas, The Milk Factory en het piano-fluit duo Keenroh. Hiernaast speelt hij ook synthesizer en gitaar bij de bands Nordmann en Hypochristmutreefuzz.

19u  -  Pascal Mohy trio (+ Sam Gerstmans + Quentin Liégeois)
Geen drums! Men zou denken hier ontbreken de bakens voor swing … maar de strategie bestaat erin een zone van dialoog te ontginnen tussen gitaar en piano. Quentin en Pascal hebben deze formule jarenlang uitgediept, geëxperimenteerd,  gepolijst, zich eigen gemaakt. Voor de gelegenheid brengt het trio origineel materiaal uit hun laatste album: "Session 53"





ZONDAG 29 AUGUSTUS

17u  -  Young Master: Andreas Bral
Andreas begon met piano spelen op jonge leeftijd en spendeerde zijn jeugdjaren in de muziekacademie en in popbands. Hij speelde bij verschillende projecten in de jazz- en improvisatiescene, en trad op met artiesten zoals Jakob Bro, Teun Verbruggen, Nic Thys, etc. Recent is hij actief solo, bij Gabbro (met Hanne De Backer en Raf Vertessen) en met Kin Friction (met Stan Maris en Viktor Perdieus).

19u  -  Fabian Fiorini (solo)
Tout est lumière découvre l'alchimiste au cours de son initiation.
Il comprend ensuite que cette lumière "Blanche" s'exprime à travers le prisme pour révéler l'entièreté du spectre : les couleurs !
C'est tout un chemin que de rentrer au cœur de la matière.
Au cœur de la matière physique comme de la matière musicale.
Au centre du son il y a les mélodies, lovées autour de la source.
Dans ce projet "Blanche" je cherche à faire entendre ces mélodies, ces combinaisons secrètes que recherchent les initiés.
Afin d'irradier de sonorités opérantes l'espace des vivants.