Kris Defoort's Diving Poet Society
W.E.R.F. Records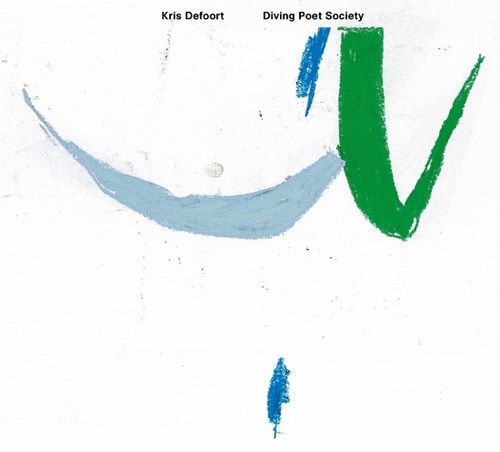 Veronika Harcsa (voice - turquoise*)
Guillaume Orti (saxophone - orange*)
Kris Defoort (piano - purple*)
Nicolas Thys (bass - deep blue*)
Lander Gyselinck (drums - light blue*)
(*) their favourite colour, the perfect match with their personality

In Kris Defoort's Diving Poet Society two brilliant musicians join the heart of the Kris Defoort trio into a new musical adventure. Together they explore fresh compositions injected by the inspiring poems of Peter Verhelst, a unique, stubborn writer embracing life with all its dark mysteries. Balancing between improvisations, composed material & instant orchestration, it is the eternal search for this one magical, unknown moment. Five musical poets communicating the joy of diving into an ocean of unlimited colours, words & sounds…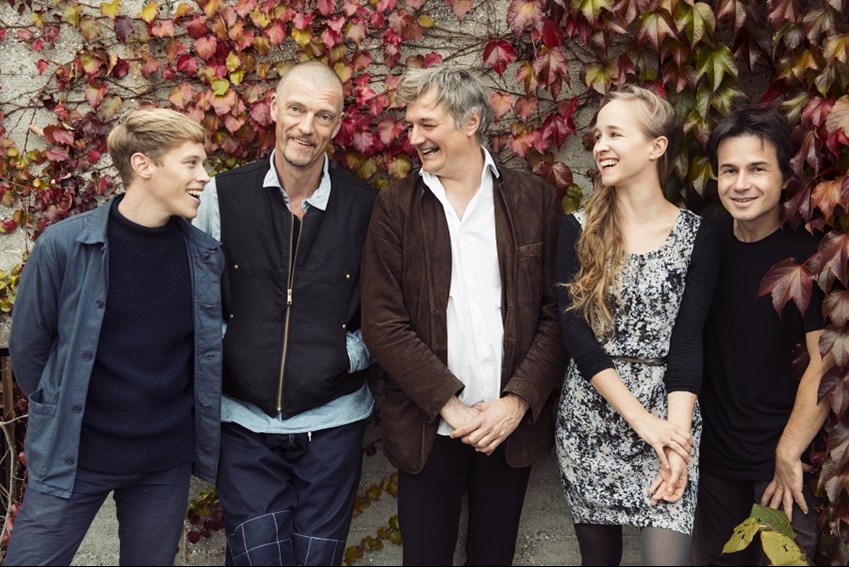 © Petra Cvelbar


Musicians: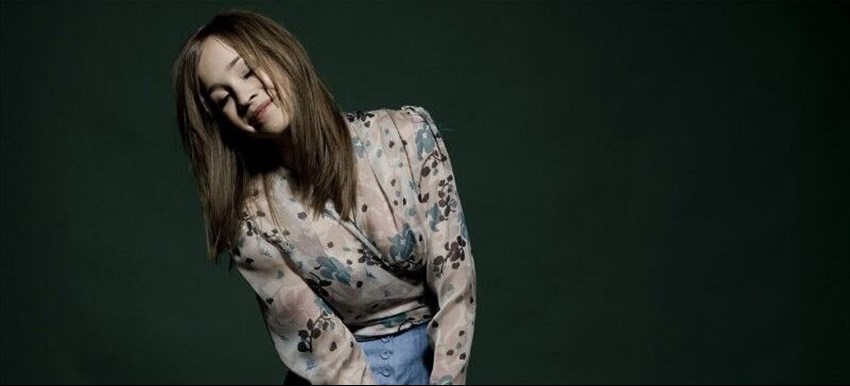 © courtesy Aubergine Artist Management
Veronika Harcsa (HU) is a uniquely versatile Hungarian singer and songwriter. Her clear, bedazzling voice reaches the listener without any detours, directly from her soul. Her unmistakable combination of timbre, structure and responsiveness consistently result in this rare trait: clarity. Both her debut album "Speak Low" (2007), with covers from old-time jazz standards, and sequel "You Don't Know It's You" (2008), with her own songs, made her a big star in her homeland and Japan. The second album was even proclaimed 'Platinum Jazz Album of the year' (HU) and in Japan she hit the top of the vocal jazz charts (Tower Records).
"Harcsa is an amazingly versatile musician, a brilliant vocalist and gifted entertainer in the best sense. Her facial, vocal, gestural and musical expressions were mutually reinforcing. With her clear and supple voice she not only can get almost everywhere. She captures 'it' in an open smile and inviting gesture. It all happens in an almost effortless flow and a mildly stylized way. She has found her very own thing and performed it on a high level with great impact. What she was doing defies categorization and makes comparisons superfluous. Her performance not only had great variation but also unfolding, focusing, draught and pointedness" - Henning Bolte, allaboutjazz.com
Her current projects are an acoustic duo with guitar player Bálint Gyémánt, and an experimental electronic trio called Bin-Jip.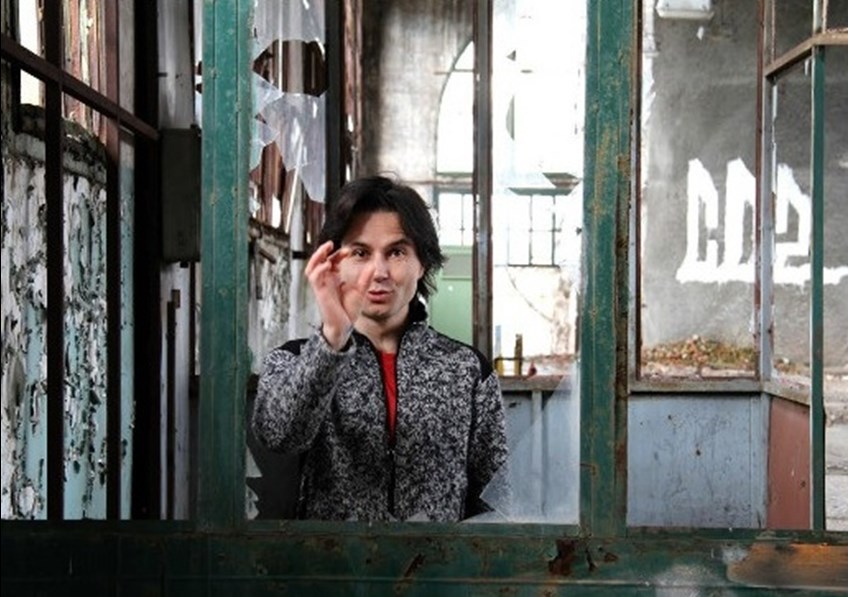 © courtesy Aubergine Artist Management

We know Guillaume Orti (FR) mainly from Mâäk, a Brussels music collective under the direction of Laurent Blondiau that connects mundane influences with strong improvisation. In two transcultural projects at the Fondation Royaumont, we again see his versatility as a musician, who's able to empathize with diverse musical cultures. Steve Coleman and Carnatic music have a strong impact on the development of his musical idiom. He often collaborates with professional dancers and is fascinated by the interplay between spatiality, movement and sound, something you could notice when he directed the European Saxophone Ensemble in 2012-2013. He pulled twelve saxophonists out of their comfort zone and confronted them with new formations and special locations with their specific acoustic conditions.




© courtesy Aubergine Artist Management

Kris Defoort (BE) (composer, pianist - improviser) already has a multi-faceted career of over 30 years behind him as player, improviser, pianist and composer of original, adventurous, contemporary and quirky music: jazz compositions/improvisations, piano pieces, string quartet, orchestral work up to and including opera, theatre- and dance music. Kris Defoort consistently opts for a moving language that does not shrink from communicating with the listener. This internationally highly respected artist has its opera's performed all over Europe and Japan. He performs as a pianist/improviser at numerous venues and festivals all over the world. Since 1996, Kris Defoort is "artist in residence" with LOD for his entire Opera & Musical Theatre repertoire. (http://www.lod.be)


Nicolas Thys (BE) is one of those bass players who can switch easily from an electric to an acoustic bass. Between 1999-2007 he lived and worked in New York, with American greatest jazz magnitudes like Lee Konitz & Mal Waldron. Back in Europe, again, he is one of the most active bass players, who is, because of his diversity, invited by numerous enthralling bands and projects. It is therefore not surprising that Thys played in about every important jazz club in New York and all major festivals in Europe. Even in Japan he built a strong reputation at the side of the Walter Lang trio. Together with Tom Barman, Robin Verheyen & Antoine Pierre he is conquering the international jazz & pop stages with TaxiWars.


When you talk about Lander Gyselinck (BE), you say in one breath versatility, energy, quirkiness, curiosity, even brilliance & 'revelation'. The ambitious drummer, composer & improviser grew from a young super talent to a respected value in the Belgian jazz and improvisation scene and this at an unseen pace. With innovative piano trio LABtrio for example he celebrates yet their 10th anniversary. His eccentric musical taste goes beyond jazz and tests limits of contemporary electronic music, pop, hip hop, free impro, Indi music, noise and more. This way, he developed a broad and individual sound, which he uses in a lot of different musical projects, like popular glitch-hip hop band STUFF.
His drum play is explorative, inventive, virtuoso & exciting. The influences of his teachers Stéphane Galland, Kris Defoort, Dan Weiss & Reggie Workman are - together with the New York vigour (he studied at the New School for Jazz and Contemporary Music) - unmistakable. Only 29 years old, but a record that stands out from anything else. It is no surprise he won multiple awards. In 2010 he received the Toots Thielemans Jazz Award, in 2016 The 'Flemish Cultural Award for Music' and he was rewarded twice as 'Best Musicians of the Year' (MIAs).




Belgian tourdata 2017:
02.11 Jazz Station Brussel
03.11 deSingel Antwerpen
04.11 Handelsbeurs Gent
05.11 Vrijstaat O. (KAAP) Oostende



Aubergine Artist Management in co-production with Concertgebouw Brugge & Budapest Music Centre (BMC).