John Beasley, de nobele onbekende op PARKJAZZ 2016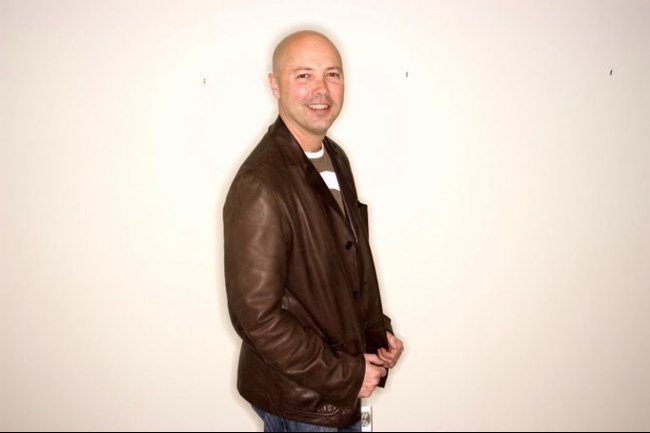 © Tim Sassoon
"Beasley, the one-time keyboardist for Freddie Hubbard and Miles Davis, reflects a variety of generational influences, incorporating the emphatic chordal clusters of Herbie Hancock, the rhythmic quirkiness of Monk and the lush intelligence of Art Tatum into a highly refined personal voice." - LA Times
"John is truly an amazing pianist, imaginative composer, creative improviser and arranger." - Jazz Times
"John Beasley is one of the best pianists and improvisers on the jazz scene today. Beasley is a master musician, with total command of the jazz language, and his playing is always intense in both emotion and technique." - All About Jazz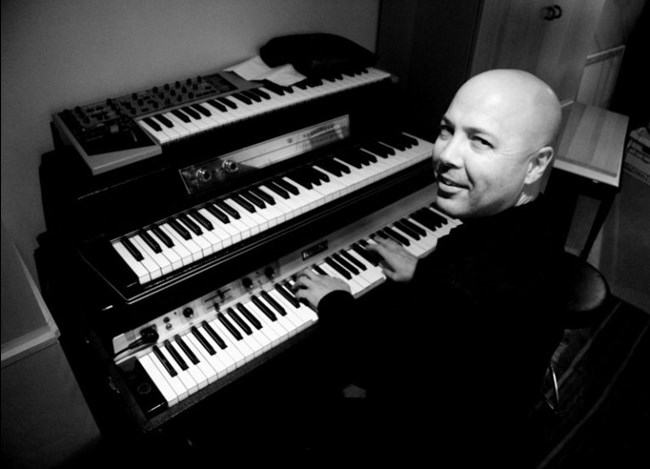 © Tao Ruspoli
Pianist/componist/arrangeur John Beasley (°Shreveport, Louisiana, September 28, 1960) was voor mij tot voor kort een onbekende en ik vermoed dat ik niet de enige ben die de man nog moet ontdekken. Deze boeiende musicus stamt uit een muzikaal nest. Vader Rule Curtis Beasley speelt fagot en piano en moeder Lida is koperblazer en dirigent. Johns grootvader, Rule Oliver, was trombonist. John leerde diverse instrumenten spelen: trompet, hobo, drums, sax en fluit. Een deel daarvan op aandringen van zijn moeder die de instrumenten in haar band nodig had.
Beasley schreef al arrangementen in junior high school, een eerste keer voor de University of North Texas Jazz Band.  Jimmy Lyons, stichter van het Monterey Jazz Festival, hoorde Beasleys stuk en raadde hem aan te gaan studeren tijdens het Stan Kenton summer jazz camp.  De song werd in dit jaar toegevoegd aan het repertoire van de Stan Kenton Orchestra.
Na mislukte hobostudies aan Julliard ging hij, op 17-jarige leeftijd, in clubs musiceren. Kort daarna maakte hij zijn eerste wereldtournee met de Braziliaanse Sergio Mendes. Daarna werkte hij 8 jaar met trompettist Freddie Hubbard. Ondertussen speelde hij ook in een garageband, Audio Mind, met Steve Taviglione, en de nu al legendarische Vinnie Colauita en John Patittucci.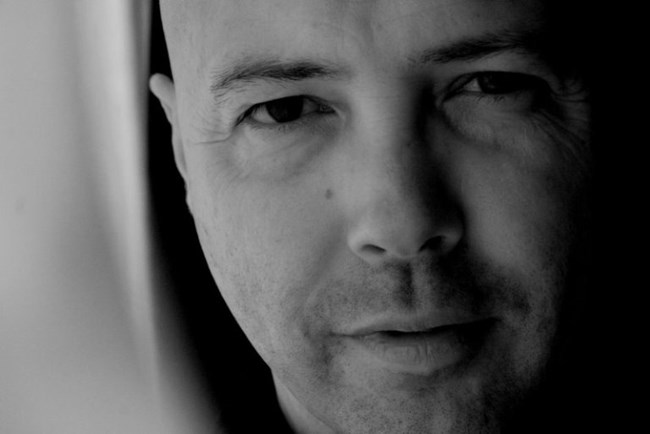 © Tao Ruspoli
Ook was hij musical director tijdens de Steely Dan Art Crimes world tour, Queen Latifah's Travelin' Lite 40-city US Tour en AR Rahman Jai Ho world tour. Toen hij 28 was kreeg John een telefoontje van Miles Davis om in zijn band te spelen.
In 2012, vormt hij "3 Brave Souls" met twee andere Miles Davis alumni: Darryl Jones (Rolling Stones bassist) en de drummer op Michael Jacksons Billie Jean, Ndugu Chancler. Dit triumviraat brengt, zoals een recensent het onlangs noemde: "some tangy, ass-wiggling funk."
Hij is ook de producer van volgende cd's: Lee Ritenour "A Twist of Rit", Peter Erskine "Um and the Lost Pages", Yota Miyazato "Colors", Darryl Jones|Ndugu Chancler|John Beasley 3 Brave Souls en voor het Japanse EWE label. Hij is tevens actief in de filmwereld. Op 24 jarige leeftijd schreef hij al muziek voor Paramount, Disney en MGM's televisieshows, o.a. Cheers, Family Ties, Star Trek en Fame. Hij schreef tevens de muziek voor het Touchstone TV logo die nog altijd wordt gebruikt. Als studiomuzikant was hij actief voor Thomas Newman, Dave Gruisin, Alan Silvestri, and Carmine Coppola. Heden maakt hij deel uit van Thomas Newman's kern team dat de drum en synthesizer programma's maakte voor o.m. James Bond Spectre + Skyfall, He called me Malala, Get on Up: James Brown bio pic, Exotic Marigold Hotel, Finding Nemo, en Wall-E.
In de loop der jaren was hij actief bij: Miles Davis, Freddie Hubbard, James Brown, Marcus Miller, Al Jarreau, George Duke, Herbie Hancock, A.R. Rahman, Esperanza Spalding, Christian McBride, Roy Hargrove, Chaka Khan, John Patitucci, Dianne Reeves, John Mayer, Sergio Mendes, Wallace Roney, Chris Botti, Buster Williams, Bennie Maupin, Boz Scaggs, Kenny Garrett, Jon Hassell, Baaba Maal, Howie B, Lee Ritenour, Jeff "Tain Watts, Harvey Mason, Stanley Clarke, El Negro & Robby Ameen, The Count Basie Orchestra (conducted by Thad Jones), Spice Girls, Carly Simon, Chie Ayado, Jessica Simpson, Clint Black, Kelly Clarkson, Ron Fair, Reuben Stoddard, Destiny's Child, Sheryl Crow, Chick Corea, Barbra Streisand, Michelle Branch, Hart, Gloria Estefan, Cyndi Lauper, Ry Cooder, Bette Midler, Jennifer Love Hewitt, Chrissie Hynde, Emmylou Harris, Lee Ann Womack, Rikki Lee Jones, Bonnie Raitt, Ivan Lins, Kip Hanrahan, Jazzy Jeff and the Fresh Prince, Fantasia, Dwight Tribble, Brian Lynch, Yolanda Adams, Patti Austin, Shirley Caesar, Dionne Warwick, CeCe Winans, Los Angeles Philharmonic, Miles from India, Dave Liebman, Tal Wilkenfeld en Mike Stern


© http://johnbeasleymusic.com/
Hij nam 11 cd's op, o.a. het in 2011 Grammy genomineerde (Best instrumental jazz album) "Positootly". Zijn pas verschenen "MONK'estra VOL. 1" kreeg lovende kritieken. De MONK'estra is een 15 man big band en is al lang een droom van Beasley. Op zijn website omschrijft hij het als volgt: "The MONK'estra is capturing the spirit of Monk's unique quirkiness, offbeat accents, punchy dissonances, in fresh arrangements of Monk's and other classic and original compositions." De jazzcriticus Don Heckman omschrijft Beasley's big band en zijn talent als "some of the most mesmerizing big band music of recent memory …extraordinary orchestrating abilities, imaginative soloing from players."
Mack Avenue bracht "MONK'estra Vol 1" uit in augustus 2016 en de release van "Vol 2" is voorzien voor volgend jaar, Thelonious Monk's Centennial jaar.
Het is met dit programma dat Beasley en het Brussels Jazz Orchestra naar Parkjazz Kortrijk komen.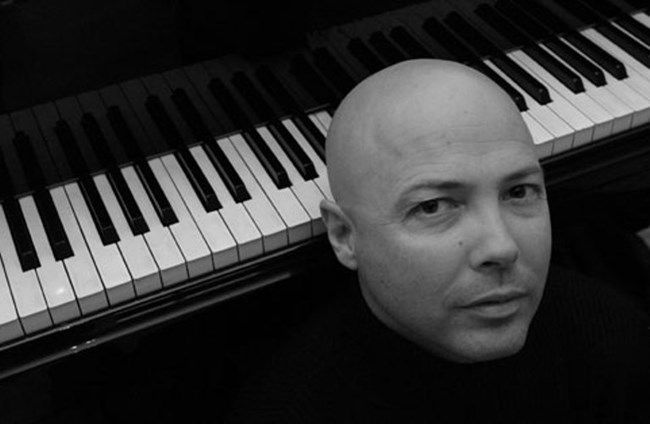 © Richard Schoenberg
DISCOGRAPHY
MONK'estra, Vol 1 – Mack Avenue Records 2016
3 Brave Souls – John Beasley, Ndugu Chancler, Darryl Jones – BFM Jazz
Positootly! (Grammy nomination: Best Jazz Instrumental Album) – Jeff Watts, Bennie Maupin, James Genus, Brian Lynch – Resonance Records
Letter to Herbie – Jeff Wattts, Roy Hargrove, Christian McBride – Resonance Records
One LIVE Night – Gary Novak, Dave Carpenter, Carlos DelPuerto – Beasley Music
Nuances – solo piano – EWE Japan
Surfacing – Vinnie Colauita, Robert Hurst – EWE Japan
Cauldron – John Pattitucci, Bill Summers, Ricky Minor, Peter Erskine – Windham Hill
A Change of Heart – John Patitucci, Terri Lynn Carrington, Freddie Washington – Windham Hill
10/10:The Music of Thelonious Monk – John Beasley and Steve Cardenas, TDK Japan
Commotion 2: Sampler of Windham Hill Jazz – Windham Hill
Mose the Fireman (book on tape, read by Michael Keaton, music John Beasley and Walter Becker) – Rabbit Ears

Bronnen: http://johnbeasleymusic.com/