Jazzwood 2019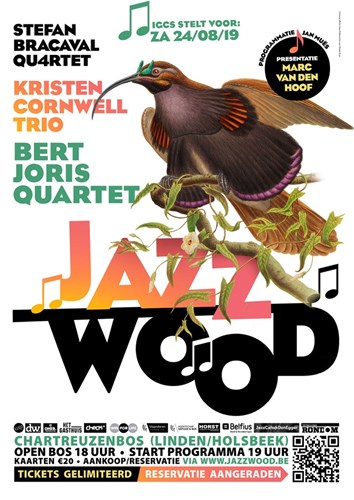 Op de jongste editie van de stage Jazz Au Vert viel op een avond de naam Jazzwood, een klein festival in het Chartreuzenbos (in de driehoek Lubbeek-Linden-Holsbeek) dat na acht edities nog altijd in een eerder mysterieuze sfeer baadt. De feeërieke foto op de website, een donker bos met tenten en lichtjes, versterkt het gevoel alleen maar en de geboden informatie is voldoende, maar vaag genoeg om het geheimzinnig te houden. Want het Bert Joris Quartet treedt op, net als Kristen Cornwell Trio en Stefan Bracaval Qu4rtet, maar de volgorde en de uren? Neen. Jazzwood behoort tot de zeldzame schare festivals die betaalbare kwaliteit willen bieden en een gemotiveerd publiek en muzikanten van eigen bodem samen brengen. Tevens is men niet bang om de jazzliefhebber te verrassen of te herinneren aan muzikanten die niet meteen een nieuwe plaat uitbrengen. Zo kwamen Paul Michiels en Sofie al langs, maar ook Those Metal Boys With Their Metal Toys, naast evidentere acts als Jan Muës, Philip Catherine of Rony Verbiest.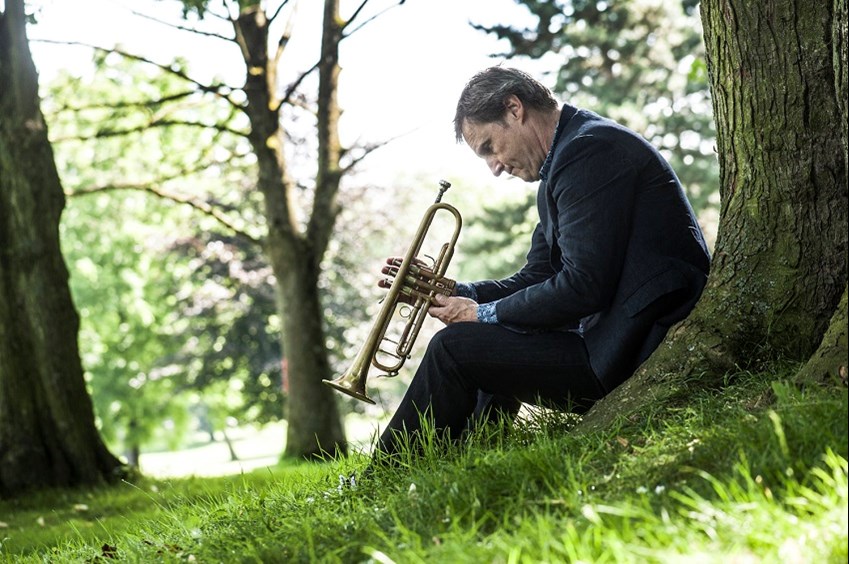 © Marco Mertens
Na 'Magone' in 2007, waar Bert Joris zich op een label als Dreyfus ook internationaal kon tonen (en scoorde), werd het op een tweede cd in 2011 na stiller rond zijn kwartet met pianist Nicola Andreoli, bassist Philippe Aerts en drummer Dré Pallemaerts, maar wie de concertagenda's wat volgde, kon hem nog regelmatig aan het werk zien.
Kristen Cornwell, contrabassist Christophe Devisscher en gitarist Patrick Deltenre vermengden op hun jongste plaat 'Spoonful – Back To The Blues' blues en folk in een intieme bezetting, wat in het decor van Jazzwood zeker een plaats heeft.
Fluitist Stefan Bracaval brengt met zijn kwartet een zelfgeschreven repertoire waarbinnen swing en improvisatie met elkaar worden verzoend, hierbij ondersteund door Hans Van Oost (guitar), Hendrik Vanattenhoven (contrabas) en Matthias De Waele (drums).
Voorafgaand aan het festival is er om 14.00u ook een literaire wandeling; gratis maar voor slechts een beperkt aantal deelnemers, tijdens welke het lokale auteurscollectief Taalent gedichten en cursiefjes brengt. Om literair werk rond het thema boswachter live mee te maken, moet wel vooraf ingetekend worden via Taalent2017@gmail.com.
Alle nodige informatie kan gevonden worden op jazzwood.be.
© Olivier Verhelst