In memory of Lelio Giannetto (1961-2020)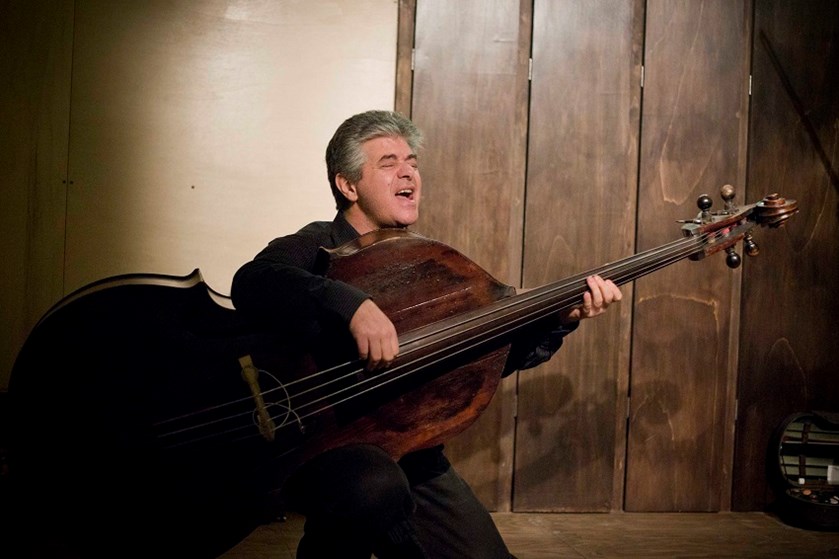 Lelio Giannetto, who died on 19th December 2020, was one of the most creative jazzmen of our times. Born in Palermo in 1961, he was a dreamer who spread all over the world a new aesthetic as a double bass player and jazz festival organizer. His music was an open laboratory of polycentric ideas: a field of osmosis between music, movies, photos and pictorial suggestions. He could play mainstream all lifelong if he wished, but he loved to play only adventurous contemporary music alongside Gianni Gebbia, Sebastian Gramss Ernst Reijseger, Fred Frith, Carlo Actis Dato, Jean Marc Montera, to name only a few.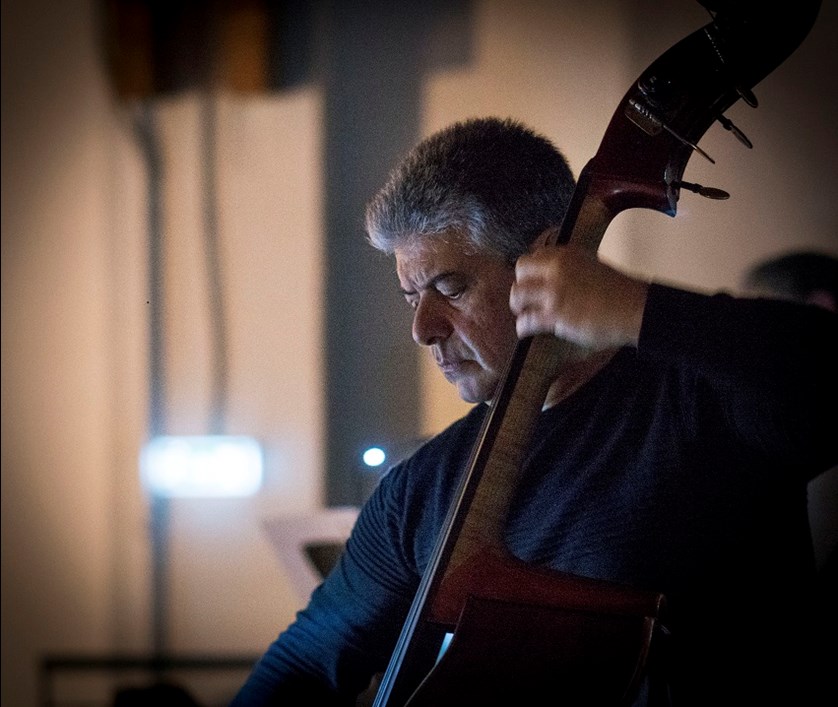 Founder of the marvelous Sicilian Improvisers Orchestra, he shared his music with theatre, movies and dance. His "speaking bass", as he loved to define his instrument, was an earthquake generated by juxtaposing musical fields from which erupted love, passion and art. Along with the quality of the music, the power of  ideas gave meaning to his creative projects made up of poetic interaction between free-jazz and the most exciting contemporary musical traditions. The extemporaneous practice in the field of improvisation was the other common denominator of his fascinating melting pot, where all of these musical features took place: the minimalism of John Cage, the Eurocolta music, the Sicilian folklore, and the most visionary Dutch, Swiss, German and Italian free jazz forms. Sharing his music with Ernst Reijseger, Barre Phillips, Mark Dresser, Sebastian Gramss, Louis Sclavis, Alvin Curran, Joëlle Léandre and Sebi Tramontana, he looked to the future of globalized society in the third millennium, without being influenced by boldly simplistic equation: popularity = success = quality. Not just only notes of music but a true work of culture, a program for connoisseurs in order to document fascinating synaesthetic links with other languages and artists of the world.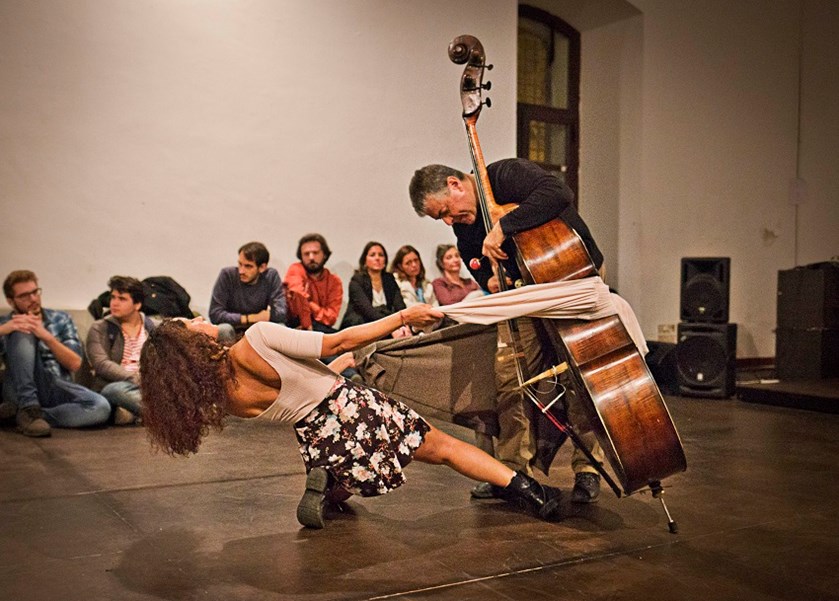 Few other jazz artists that I have met had a soul and a personality so strongly characterized as Lelio, under the sign of a collective pan-European music, which interacts with the most creative Italian jazz scene. Last but not least, I remember his generosity in promoting the best emerging Sicilian talents alongside the most successful figures in contemporary jazz.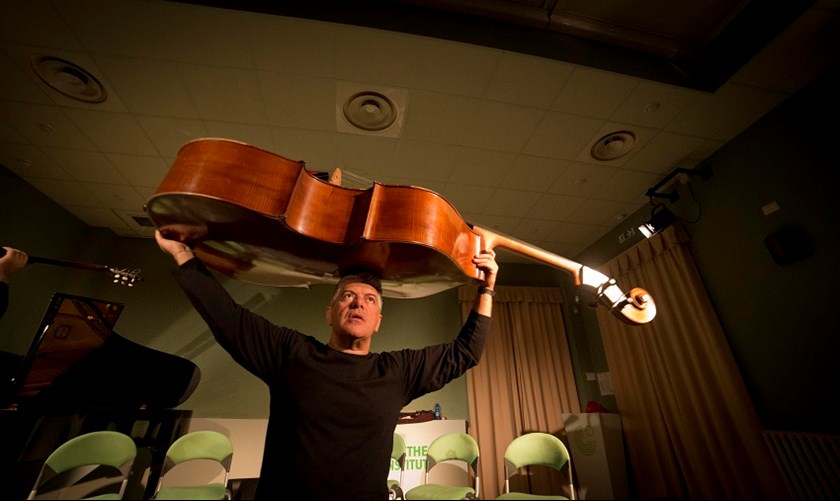 Using different musical forms and ideas, his projects were a polychrome journey having as their driving force the inclusive capacity of jazz to incorporate other languages,  to transform their codes with a new and different perspective. It is a music that knows no boundaries, representing today's globalised society in a fascinating network of musical confluences, even some foreign to jazz. If his music were a painting, it would be woven more by colour contrasts than by drawing lines, to dispense a kaleidoscope of colours, all complementary. I already miss his enthusiasm, his dream of forming a new public through the concerts, his teaching for schools and conservatories  of music. Lelio lit up my musical life as jazz critic and researcher, when I used to listen his "Specchio Ensemble" (1995) produced with Angelica Festival in Bologna, "Night in Palermo" (2002), "Quella sporca ½ dozzina" (1990) with Pino Minafra and the 3 cds "Curva Minore" produced in 2009 by ethnomusicologist Gaetano Pennino for the Sicilian Administration.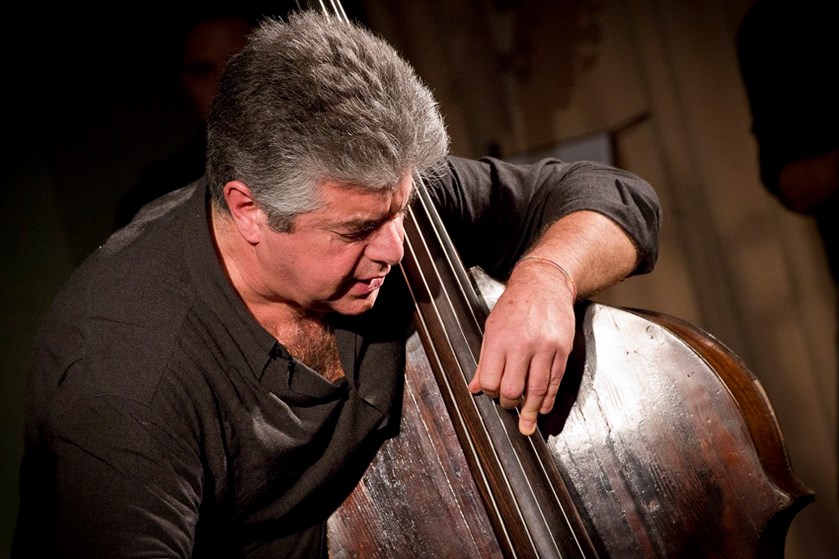 Some of my personal memories of him are linked to his festival "Curva Minore" founded in 1997, when he used to insert riffs of popular music or idioms of musical theater into his contemporary music solos. Doing so sometimes he looked at me, knowing that I understood his genius and he smiled. To his eyes, it didn't matter about the money or the numbers in the audience during his concerts. I always felt energy, passion, love, sincerity and spirituality from his music. He was also a man of humour testified by the name of his "Trio d'orchi" (in English it means Orcs).
Text © Maurizio Zerbo  -  photos © Alessandro D'Amico
Thanks to Stephen Godsall for correcting the English text.