Europe Jazz Media chart March 2022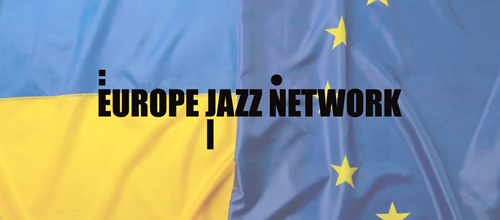 "The Europe Jazz Network (EJN) strongly condemns the brutal attack on Ukraine and stands in solidarity with its people. According to the values outlined in the EJN Manifesto of 2004, we believe that peaceful dialogue rather than conflict must be the only means to solve disputes.

As a Europe-wide network of 175 music organisations from 34 countries, we invite all our members and communities to support Ukrainian artists and music professionals who will greatly suffer from the devastating effects of this war. We will follow up shortly with some specific ideas on how to support Ukrainian artists and its cultural operators."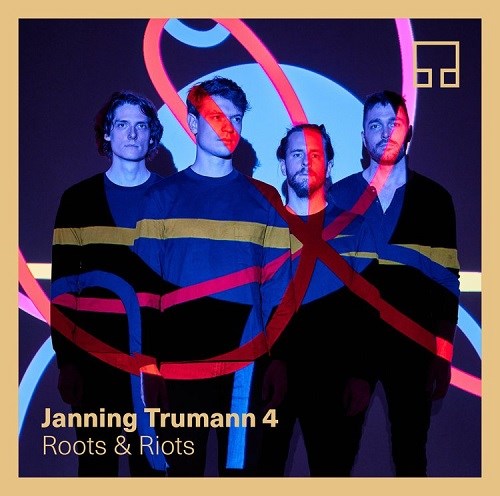 Jacek Brun, www.jazz-fun.de:
JANNING TRUMANN 4 Roots & Riots
Tangible Music
https://janningtrumann.bandcamp.com/
https://www.youtube.com/watch?v=FdBxn_JFXC0

Jacek Brun:
"Trombonist Janning Trumann, pianist Lucas Leidinger, bassist Florian Herzog and drummer Thomas Sauerborn have been playing together as Janning Trumann 4 for six years. Together, they have made good sound their mission. Their sound attracts attention because it is the result of a long and intensive focus on the essentials."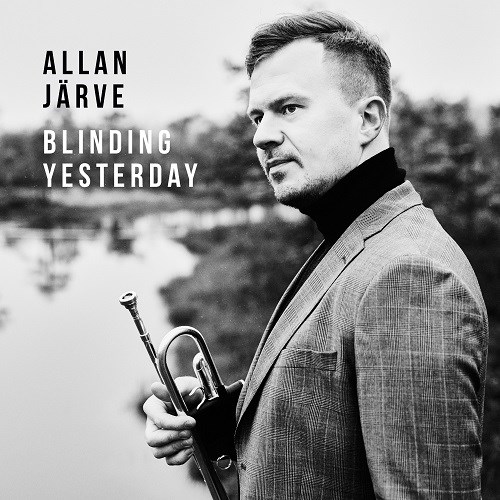 Madli-Liis Parts, Muusika:
ALLAN JÄRVE Blinding Yesterday
Järve Music OÜ
https://open.spotify.com/album/0jc18WcS2YyaNBkoByu8GG?autoplay=true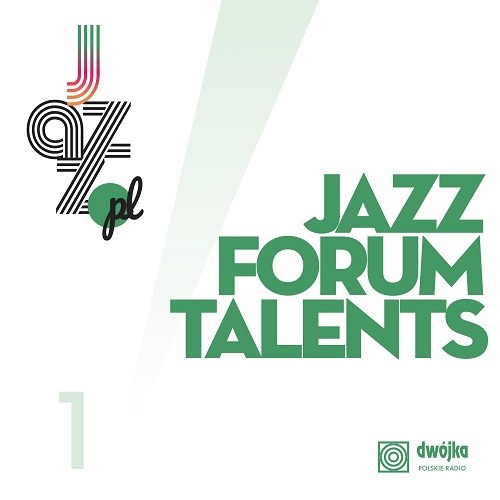 Paweł Brodowski, Jazz Forum:
JAZZ FORUM TALENTS JAZZ.PL
Agencja Muzyczna Polskiego Radia
https://fb.watch/bnlR21C6zT/
https://www.facebook.com/JAZZ-FORUM-106823076008737/videos/976227496665606

Paweł Brodowski:
"Since November 2020 Polish Radio Program 2 has presented online more than 50 weekly concerts featuring the most interesting jazz groups in Poland today. And now it has launched a new CD series of concert recordings. This album is the first volume in this project. It is a live document of a unique constellation of the brightest young guns that joined forces as a result of the Jazz Forum Showcase which took place in Szczecin two years ago. Jazz Forum Talents is a leaderless collective, a septet including Kasia Pietrzko on piano, Maciej Kądziela on alto saxophone, Tomasz Chyła on violin, harmonica wiz Kacper Smoliński, and a tight rhythm section of Roman Chraniuk on acoustic and electric basses, and Adam Zagórski on drums. Each has contributed his/her own composition to the palette. The album brings an exciting mixture of up-to-date styles, ranging from funk, groove, classical and folk impressions, free, latin and fusion. I am proud to add that this daring team was put together by Jazz Forum's Managing Editor Asia Pieczykolan, and has been chosen to perform at the European Jazz Meeting at this year's Jazzahead! in Bremen. Wish them luck."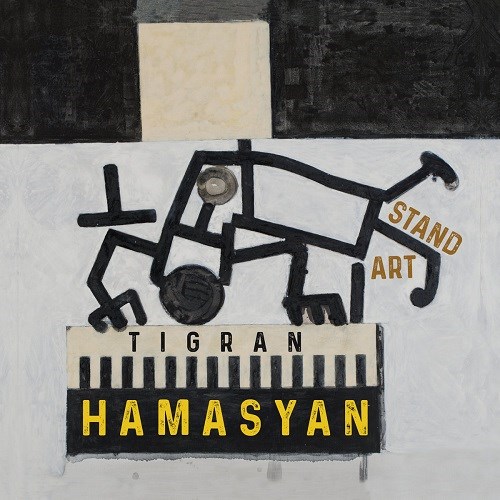 Mike Flynn, Jazzwise:
TIGRAN HAMASYAN StandArt
Nonesuch
https://www.youtube.com/watch?v=8n-lNCCQqV4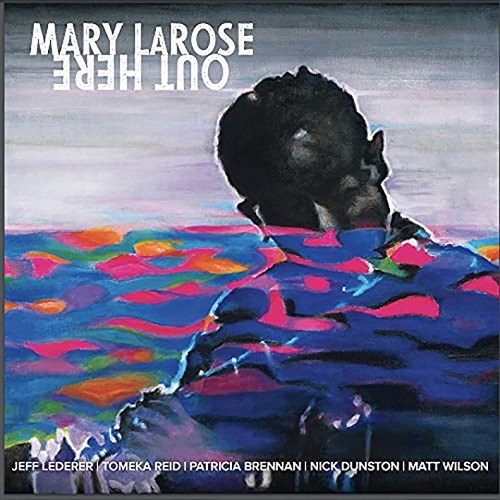 Jan Granlie, salt-peanuts.eu:
MARY LAROSE Out Here
Little Music

Jan Granlie:
"The vocalist, Mary LaRose, has made an extremely exciting recording with interpretations of Eric Dolphy's music and music he was part of. The music is brilliant, creative and exciting from start to the end. And the Brooklyn based vocalist will with this recording open a lot of young ears for what Eric Dolphy did to jazz."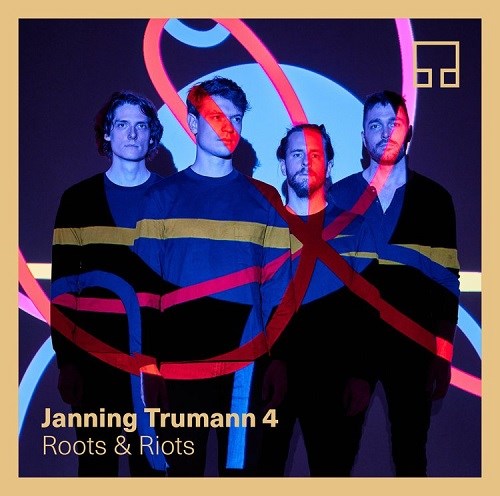 Christine Stephan, JAZZTHETIK:
JANNING TRUMANN 4 Roots & Riots
Tangible Music
https://www.youtube.com/watch?v=FdBxn_JFXC0
https://janningtrumann.com/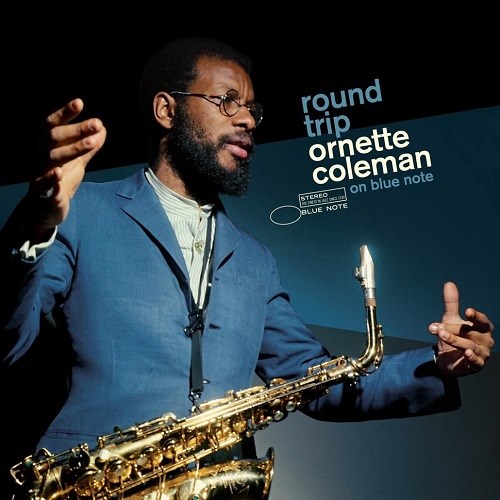 Viktor Bensusan, jazzdergisi.com:
ORNETTE COLEMAN Round Trip
Blue Note
https://www.youtube.com/watch?v=Fd-R5twxbac
https://www.youtube.com/watch?v=-j5UZ5RMiX0

Viktor Bensusan:
"If for years you have been really curious to know the shape of jazz to come, you will find the answers in this box of 6 LP vinyls. Ornette Coleman is definitely the answer no matter what the original or purported question was. Some live and some studio stuff with high-level rhythm sections of Elvin Jones if not Charles Moffett and David Izenson if not Jimmy Garrison. And lastly, if you can't afford to listen to all 6 albums, you can just buy the box and wait for its propitious moment to come."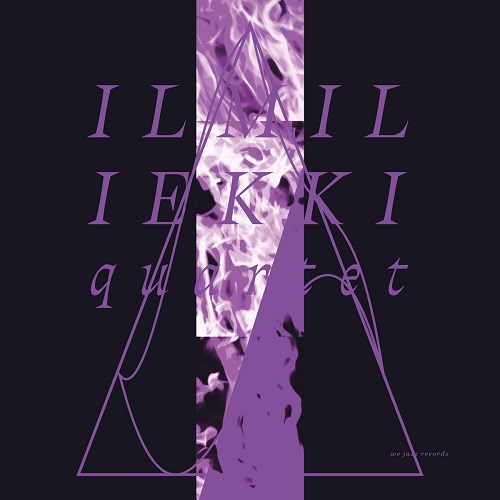 Dick Hovenga, Written in Music:
LMILIEKKI QUARTET lmiliekki Quartet
We Jazz Records

Dick Hovenga:
"lmiliekki Quartet is a mighty jazz album, Ilmiliekki Quaret is a mighty jazz quartet. From the fascinating opening track Three Queens to album closing Kaleidescopesque, a dazzling jazz spectacle unfolds that will keep you listening with your mouth open. The musicians have so much magic together that is accompanied by so much zest for life that the compositions are completely blown out of the groove. The playing is breathtakingly good and the compositions have so many unpredictable and powerful twists that you can't stop listening to them. Trying to understand what is happening. Ilmiliekki Quartet is jazz in its most fascinating form: Challenging, stimulating, emotional, peerless, adventurous, melodic, heart-conquering."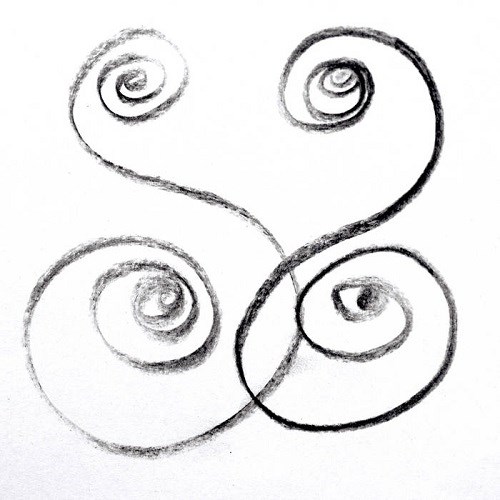 Peter Slavid, LondonJazz News (UK)
IDRIS RAHMAN & LIRAN DONIN  Earth & Bones
self-released
Bandcamp link

Peter Slavid:
"Over the last few years, these two London-based musicians have - individually and together - been at the heart of some of London's most interesting bands.
Born in Tel Aviv, Liran Donin is a bass player, producer and composer. Idris Rahman is a saxophonist, clarinettist, composer and producer with a Bengali/Anglo-Irish heritage.
They recorded this duo album in a vacant church in East London with its own interesting acoustics, giving both instruments a powerful reverb. The music has a Middle-Eastern feel to it, a slightly brooding atmosphere and some delicious interactions and improvisations between the two instruments.
The album is currently available as digital only. A vinyl release is planned for the future."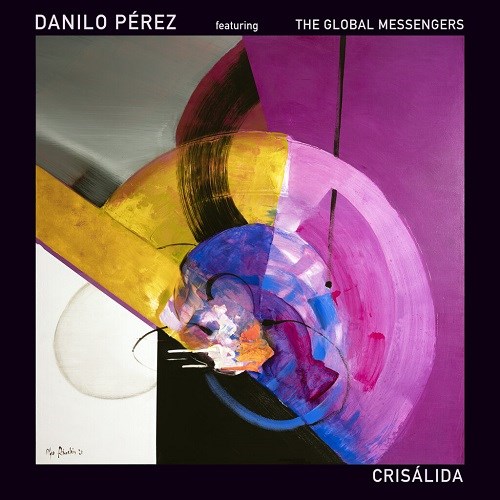 Patrik Sandberg, Jazz:
DANILO PÉREZ Crisálida
Mack Avenue Records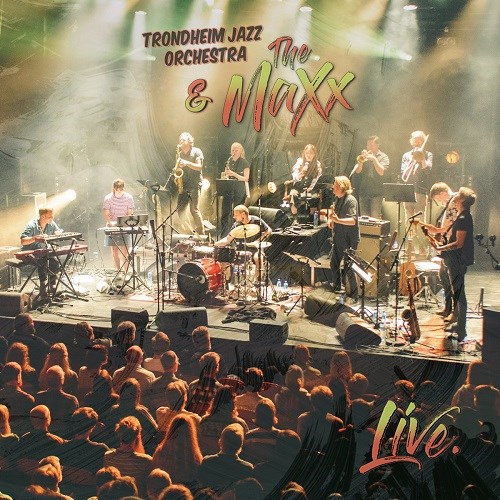 Cim Meyer, Jazz Special:
TRONDHEIM JAZZ ORCHESTRA & THE MAXX Live
Midtnorsk jazzsenter
https://trondheimjazzorkester.bandcamp.com/album/live

Cim Meyer:
"Recorded live in Molde 2018, released 2020 and just as vibrant in 2022."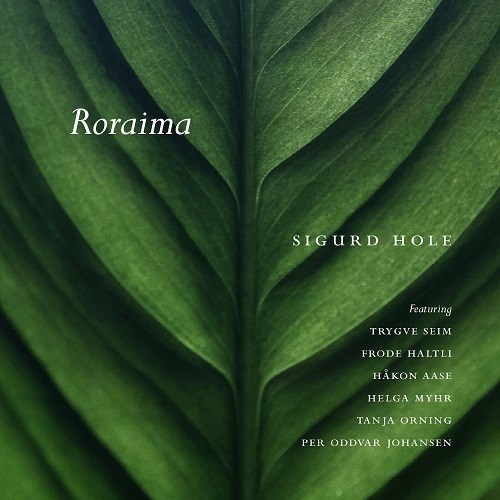 Lars Mossefinn, Dag og tid:
SIGURD HOLE Roraima
Elvesang
https://www.sigurdhole.no/home?page=1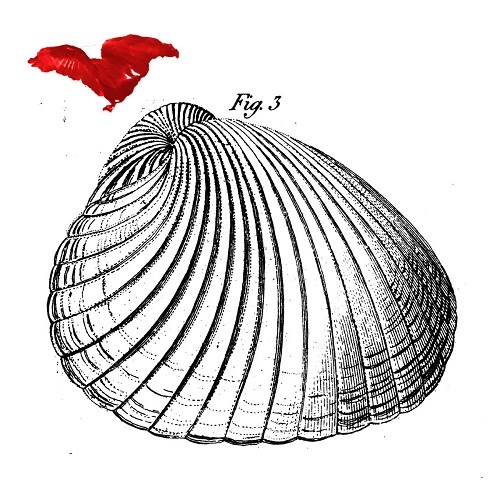 Matthieu Jouan, citizenjazz.com:
KOMA SAXO WITH SOFIA JERNBERG : Koma West
We Jazz Records

Matthieu Jouan:
"When the terrific quintet Koma Saxo turns into an orchestra with voices, strings and accordions, you might be surprised. Still arranged and produced by Swedish bassist Petter Eldh, this project is more cinematic, more atmospheric and iridescent than the previous ones, like some soap bubbles bursting at the edge of a beach... certainly because of the lyrics, the keyboards, the strings that coat the music. And if one still doubted (but who?) the talents of Sofia Jernberg, this will be enough to convince."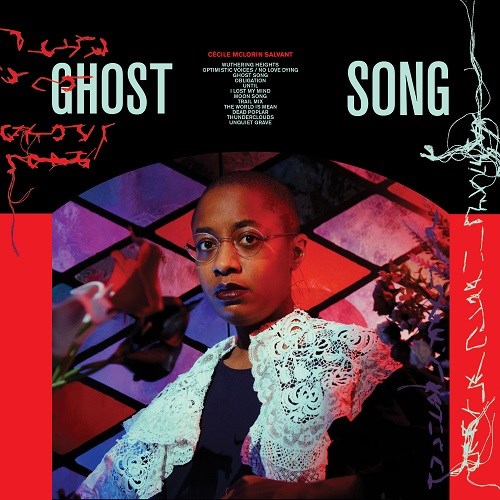 Axel Stinshoff, Jazz thing:
CÉCILE MCLORIN SALVANT Ghost Song
Nonesuch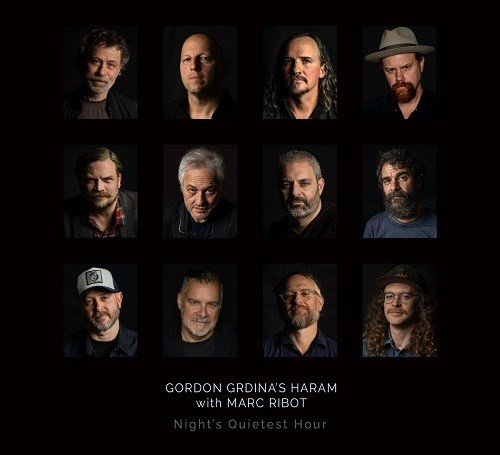 Luca Vitali, Giornale della Musica:
GORDON GRDINA'S HARAM Night's Quietest Hour
AttaBoyGirl Records
https://www.youtube.com/watch?v=RiLtsTkLhac
https://gordongrdina.bandcamp.com/album/nights-quietest-hour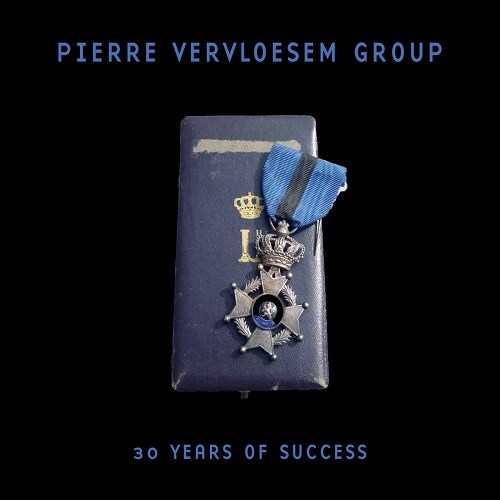 Yves Tassin, JazzMania:
PIERRE VERVLOESEM GROUP 30 Years of Success
Off Records
Yves Tassin:
"More than 30 years of failure... From the producer of the legendary "Worst Case Scenario" (dEUS). (Claudy Jalet)"




Jos Demol, jazzhalo.be:
MÁRIO LAGINHA TRIO Jangada
Edition Records
https://youtu.be/jJiqQ7cNnuk

Jos Demol:
"It is pleasant to experience the sound world of Portuguese pianist Mário Laginha and it's high time to discover more of him. Top album! (Bernard Lefèvre)"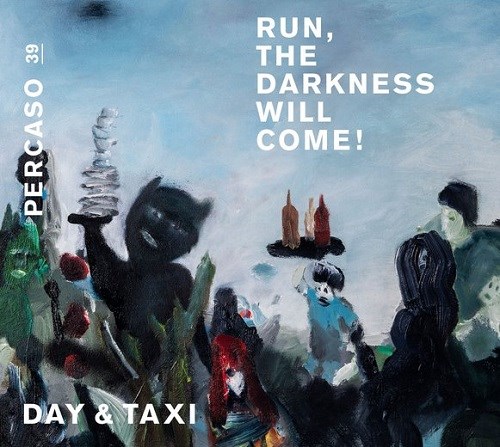 Christof Thurnherr, Jazz'n'More:
DAY & TAXI Run, the Darkness Will Come!
Percaso
https://www.gallio.ch/percasogallioon-otherlabels/percaso/run-the-darkness-will-come/




Kaspars Zavileiskis, jazzin.lv:
KRISTIANS KALVA & SIMON GELSDORF Impro Sketches, Vol. 1
self-released
https://open.spotify.com/album/2jFm5wkvCIqYzyOx9SjMM6?si=YYBRhY-lQUuszc5JP2hsew

Kaspars Zavileiskis:
"A good proof of the freedom of jazz and the possible interaction of enthusiastic new generation musicians. A meeting of a Latvian trumpet player and a German pianist in absolutely free improvisation, catching inspiration from both jazz and classical music, recorded in the studio in Hague, Netherlands."