Europe Jazz Media Chart June 2023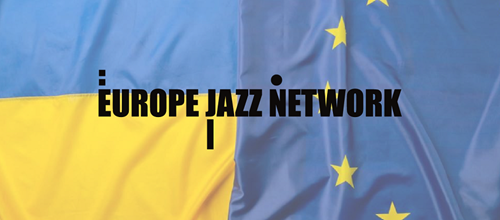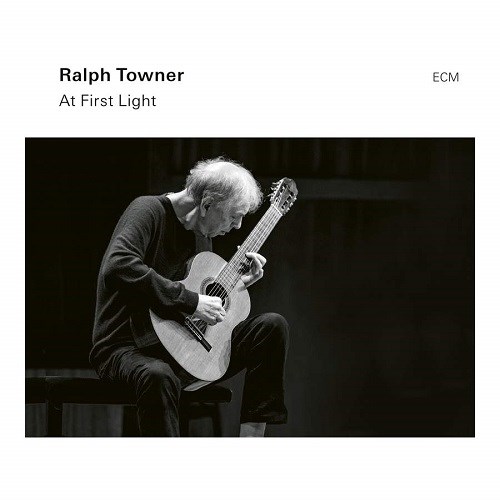 Dick Hovenga, Written in Music:
RALPH TOWNER At First Light
ECM

Dick Hovenga:
"It is only the truely great ones in music, like Ralph Towner, that make virtuosity in technique sound so easy, releasing emotions that hit you right away. From the very first tones of albumopener Flow to the last tones of Empty Stage, the closing song of the album, you are completely captivated by his magnificent playing. It pulls you completely out of time and let you be in the moment for a moment. Towner's playing time eludes you, gripped by the quality of everything you hear.
At First Light, recorded earlier this year at the famous Auditorio Stelio Molo in Lugano, where Manfred Eicher and his team have made so many other splendid recordings, is a perfect album, a masterpiece of a musician who devoted his full life to music and lets us hear everything he has in him once again in 11 glowing compositions. At First Light is a masterpiece."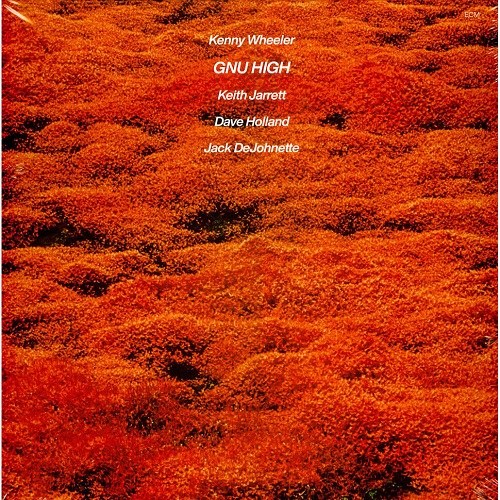 Christine Stephan, JAZZTHETIK:
KENNY WHEELER Gnu High
ECM Reissue
Viktor Bensusan, jazzdergisi.com:
SEBASTIAN ROCHFORD, KIT DOWNES A Short Diary
ECM

Viktor Bensusan:
"In A Short Diary, when Sebastian plays the silence, nothing but the essence is left to Kit; and the message will surely stay in your ears... "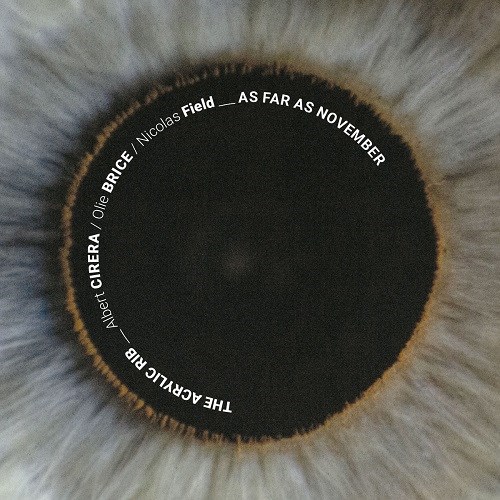 Nuno Catarino, jazz.pt:
THE ACRYLIC RIB As Far as November
Fundacja Słuchaj

Nuno Catarino:
"Albert Cirera (soprano and tenor saxophones), Olie Brice (double bass) and Nicolas Field (drums and percussion) practice an improvised music without net, without compositions or pre-defined elements. The album records a live performance of the trio in Geneva and consists of two long pieces. This music is neither subtle nor delicate: the trio develops a music inherited from free jazz, with the saxophone always spitting flames, well accompanied by the fiery rhythm section."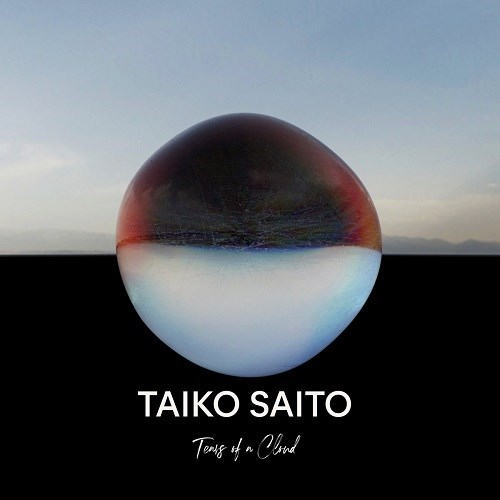 Henning Bolte, freelance:
TAIKO SAITO Tears of a Cloud
Trouble in the East Records
Peter Slavid, LondonJazz News (UK):
THE REMOTE VIEWERS This Strange Place
self released

Peter Slavid:
"The Remote Viewers have been making their unique brand of music since 1997 based around a selection of improvising saxophonists, alongside those of founders David Petts and Adrian Northover. Here they feature two additional saxes, plus the bass of John Edwards, and lots of electronics. They have an instantly recognisable sound which is like no other band. It's clearly improvised music over a solid rhythmic base, and yet it's dark and brooding with an industrial feel - verging on musique concrète."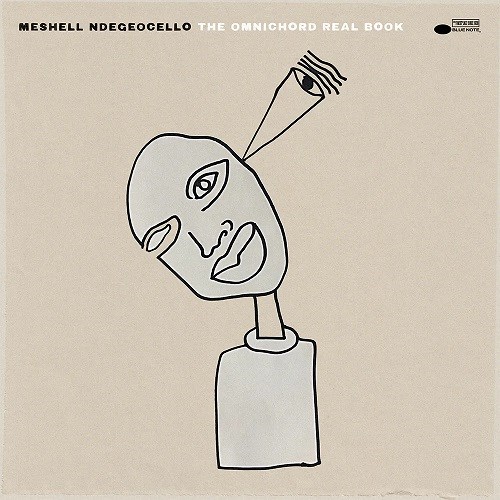 Patrik Sandberg, Jazz:
MESHELL NDEGEOCELLO
The Omnichord Real Book
Blue Note

Patrik Sandberg:
"Bassist, singer, and songwriter Meshell Ndegeocello makes her Blue Note Records debut with The Omnichord Real Book, a visionary, expansive, and deeply jazz-influenced album that marks the start of a new chapter in her career. Following her 2018 album Ventriloquism, Meshell returns with an album of new original material that taps into a broad spectrum of her musical roots. Features a wide range of guest artists including Jason Moran, Ambrose Akinmusire, Joel Ross, Jeff Parker, Brandee Younger, Julius Rodriguez, Mark Guiliana, Cory Henry."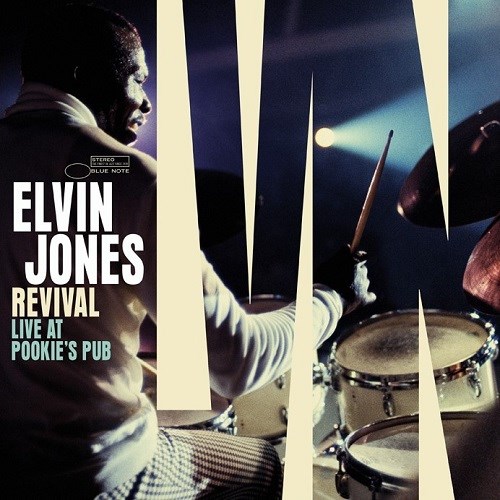 Cim Meyer, Jazz Special:
ELVIN JONES Live at Pookie's Pub
Blue Note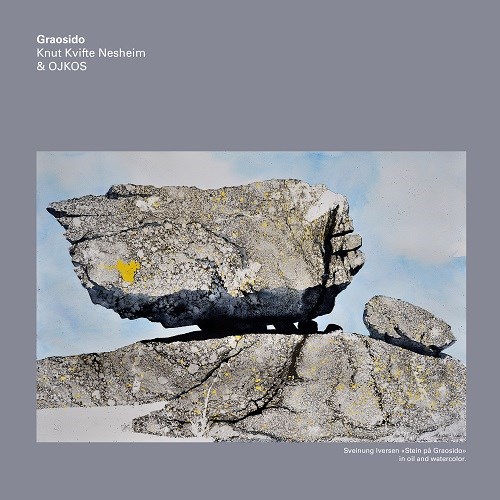 Lars Mossefinn, Dag og tid:
KNUT KVIFTE NESHEIM & OJKOS Graosido
Taragot Sounds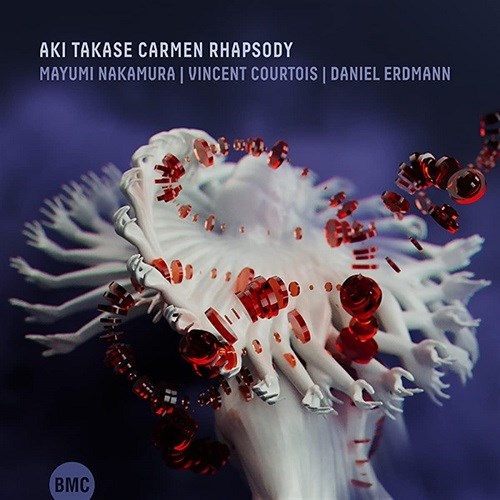 Matthieu Jouan, citizenjazz.com:
AKI TAKASE Carmen Rhapsody
BMC Records

Matthieu Jouan:
"Jazz musicians playing Carmen. The idea is nothing new. Approaching opera in the jazz sphere means first making it one's own; this is Carmen Rhapsody's postulate. In a quartet, reduced to the simplest and most flexible. For Takase, Bizet's work appears only in fragments. This Carmen Rhapsody is above all a tribute to the independence of the character created by Prosper Mérimée. Aki Takase, like Flaubert, can say: "Carmen is me".
Takase and his companions play with the theme without rushing it, as if it were a question of getting to the essential. Aki Takase is free. Like Carmen." (Franpi Barriaux)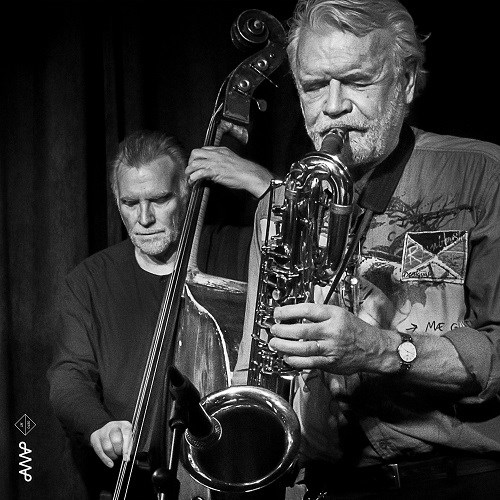 Axel Stinshoff, Jazz thing:
BRÖTZMANN - BEKKAS - DRAKE
Catching Ghosts
ACT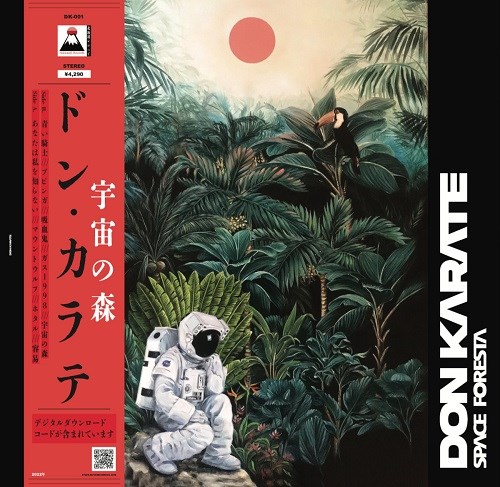 Luca Vitali, Giornale della Musica:
DON KARATE - STEFANO TAMBORRINO
Space Foresta
Hokkaidō Records 北海道レコード
Yves Tassin, JazzMania:
DISHWASHER Dishwasher
Sdban Records

Yves Tassin:
According to these little teenagers : "jazz for those who are reluctant to jazz..."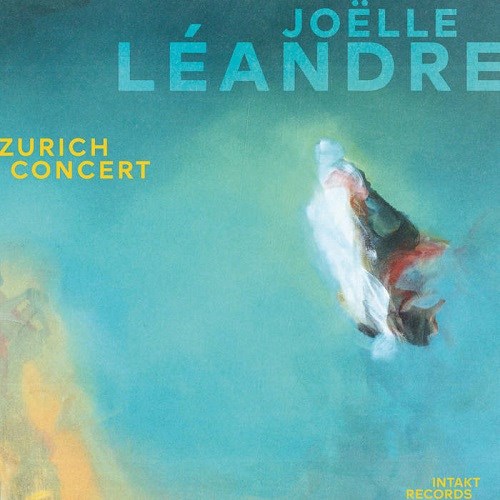 Jos Demol, jazzhalo.be:
JOËLLE LÉANDRE Zürich Concert
Intakt
BANDCAMP
https://www.joelle-leandre.com/

Jos Demol:
"The "grande dame" grants listeners a glimpse into her world through five instant compositions ('Zurich Concert 1-5). She actively wields the bow in her well-known physical style. A few times she adds shamanic vocals. An incantatory listen." (Georges Tonla Briquet)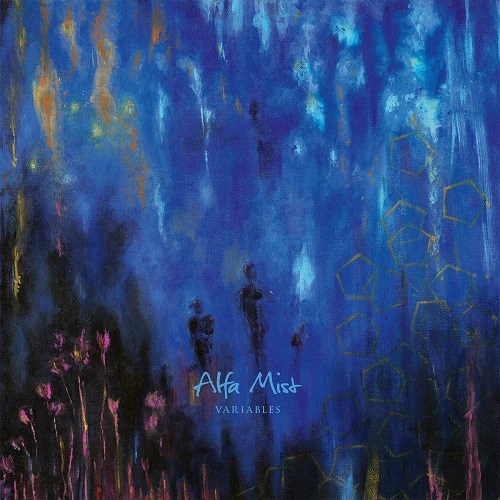 Christof Thurnherr, Jazz'n'More:
ALFA MIST Variables
Anti
Kaspars Zavileiskis, jazzin.lv:
MIĶELIS DZENUŠKA & UZVARAS BULVĀRIS
Satiksmes mezgls
Jersika Records

Kaspars Zavileiskis:
"The album by the new Latvian jazz generation's vibraphonist, keyboardist, composer and producer Miķelis Dzenuška and his band Uzvaras bulvāris (Victory Boulevard) is based on both the roots of fusion and modernity, and offers a playful approach to the specific style. Satiksmes mezgls (Traffic Junction) concept and musical material was born in 2021, at the height of the pandemic. Inspired by the analog recording process of Jersika Records, the compositions of this album were also created "analogously" – using a piano, sheet music and a pencil. The idea of the album was to create new "Latvian jazz standards" – clear, understandable and easy to remember themes. And the summer party can begin!"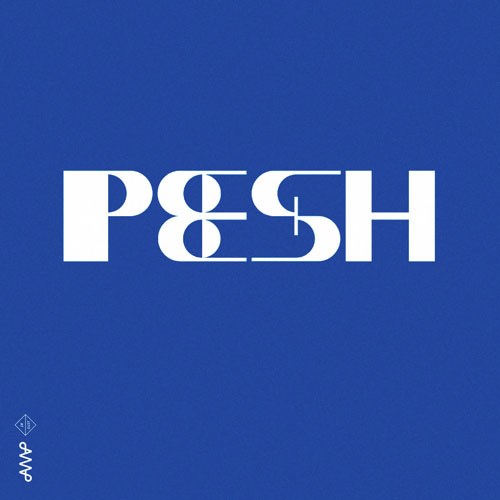 Jacek Brun, www.jazz-fun.de:
PESH Peshish
AMP Music & Records

Jacek Brun:
"The music of PESH defies easy classification. It is a fusion of interestingly composed modern jazz and improvisation. Despite the different backgrounds of the band members, the sounds of the album form a coherent whole and the expression of the band is surprisingly orderly. The music is very inspiring, modern and at the same time strongly influenced by jazz history."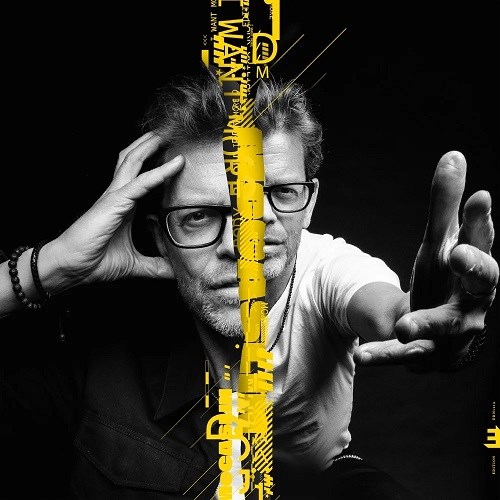 Madli-Liis Parts, Muusika:
DONNY MCCASLIN I Want More
Edition Records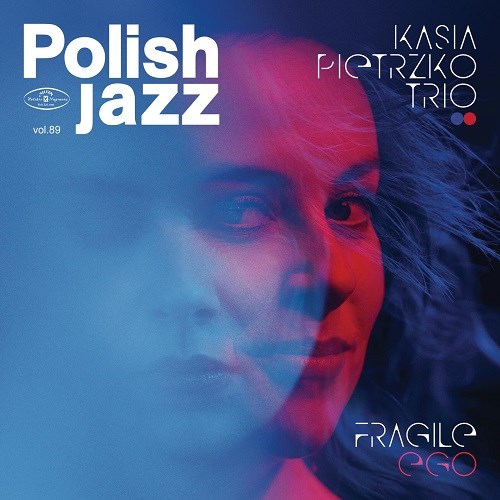 Paweł Brodowski, Jazz Forum:
KASIA PIETRZKO TRIO Fragile Ego
Warner Music Poland, Polish Jazz

Paweł Brodowski:
"Pianist Kasia Pietrzko has emerged as one of the most cherished and popular musicians of the new jazz generation in Poland. Fragile Ego is her third outing as a leader, following Forthright Stories (2017) and  Ephemeral Pleasures (2020). Surprsingly, her newest effort is the first album by a woman instrumentalist released in the venerable Polish Jazz series since it was launched nearly 60 years ago.
In a set of original compositions, Kasia is joined by two more experienced colleagues: Andrzej Święs on bass and Piotr Budniak on drums. With their sure support and interaction, she can allow herself to play with abandon – her music unfolding as a story full of drama and emotions, replete with folksy melodies and  classical motifs. At once impressionistic and expressionistic. Sensitive (fragile) and personal (ego)."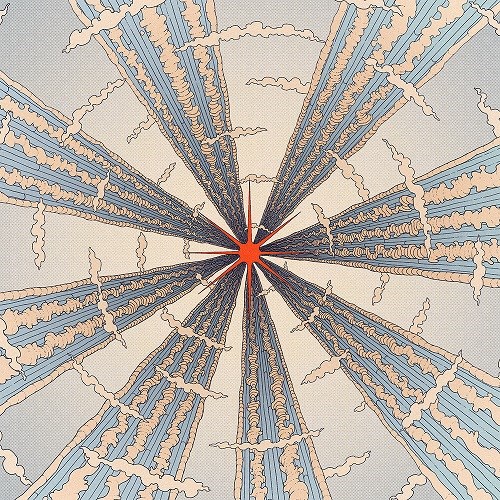 Mike Flynn, Jazzwise:
GRIEVOUS BODILY CALM Cascades EP
self-release
https://gyro.to/138835Cascades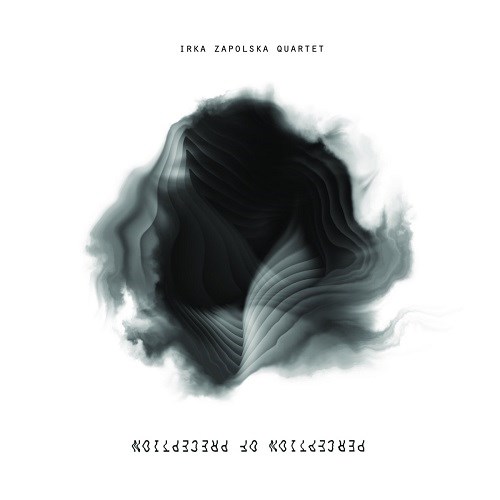 Krzysztof Komorek, Donos kulturalny:
IRKA ZAPOLSKA QUARTET
Perception of Perception
self-release

Krzysztof Komorek:
"The debut album from the award-winning project, which combines an open view of the instrumental side of jazz with a mainstream approach to jazz vocalism. In their original compositions, the quartet juxtaposes a song-like vocal formula - where the melody and the arranged accompaniment parts are heard - with an open space for improvisation."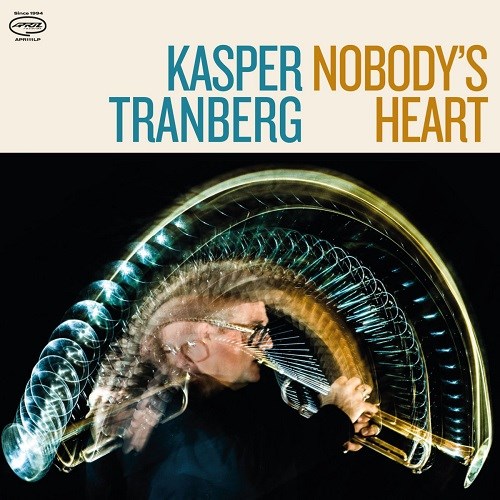 Jan Granlie, salt-peanuts.eu:
KASPER TRANBERG Nobody's Heart
April Records

Jan Granlie:
"Nobody's Heart has become an exceptionally beautiful album, which should bring the trio (Kasper Tranberg – trumpet, Nils Bosse Davidsen – bass and cello and Frands Rifbjerg – drums) on tour all over the world in the next few years. And if this record is not named The Record of The Year at the Danish Music Award Jazz in December, someone will have to give the jury a big overhaul. Because this must be one og the greatest records from Denmark the last years. Absolute perfect, for heeeelvede!"