Europe Jazz Media Chart January 2023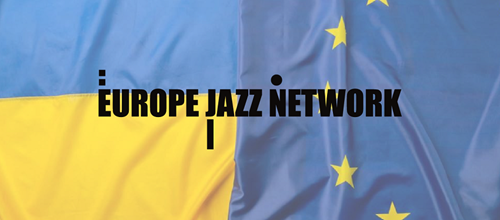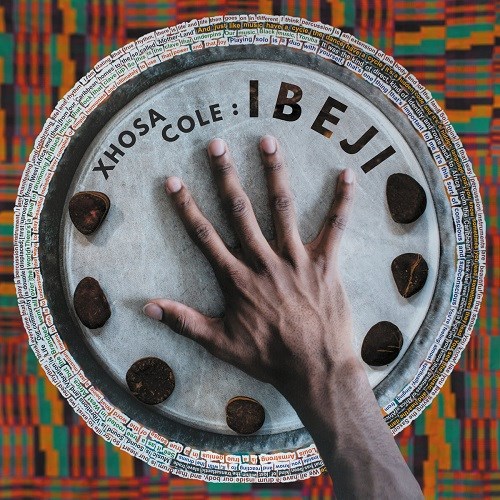 Tony Dudley-Evans, LondonJazz News:
XHOSA COLE Ibeji
Stoney Lane Records

Tony Dudley-Evans:
"Ibeji, Xhosa Cole's second album for Birmingham label Stoney Lane, after K(no)w Them, K(no)w Us (2021) is innovative. The  saxophonist plays duos with no fewer than seven different percussionists, all of African descent: Jason Brown, Adriano Adewala Itaúna, Azizi Africa Cole, Lekan Babalolá, Mark Sanders, Corey Mwamba and Ian Parmel. There are also conversations and interviews: the participants talk about the role of the drum in jazz and their identity as part of the African diaspora.  Ibeji is the Yoruba orisha (West African spirits), representing twins, duality, joy, mischief, abundance and children."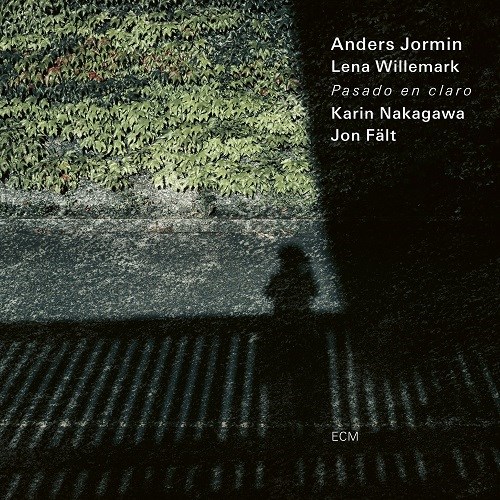 Patrik Sandberg, Jazz:
ANDERS JORMIN Pasado en claro
ECM

Patrik Sandberg:
"The creative partnership of Anders Jormin and singer and violinist Lena Willemark was first given exposure on ECM in 2004 with the album In Winds, In Light. In 2015 Jormin and Willemark introduced a new project with koto player Karin Nakagawa on Trees of Light. Now, with the addition of drummer Jon Fält, Jormins long time collaborator in the Bobo Stenson Trio, the group has expanded its improvisational range. Many creative ideas are explored on Pasado en claro, emerging from its juxtaposition of poetry and music. Chinese ancient and Japanese sources are mixed with contemporary Scandinavian poetry, also setting words by Mexican writer Octavio Paz and by Petrarch, lyric poet of Renaissance Italy."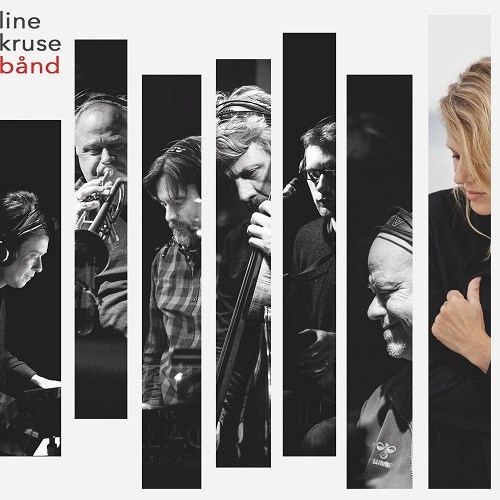 Cim Meyer, Jazz Special:
LINE KRUSE Bånd
Continuo Jazz
Lars Mossefinn, Dag og tid:
CARL PETTER OPSAHL Kyrkja
Visions and Dreams
https://www.carlpetteropsahl.com/lyd-og-bilder/video/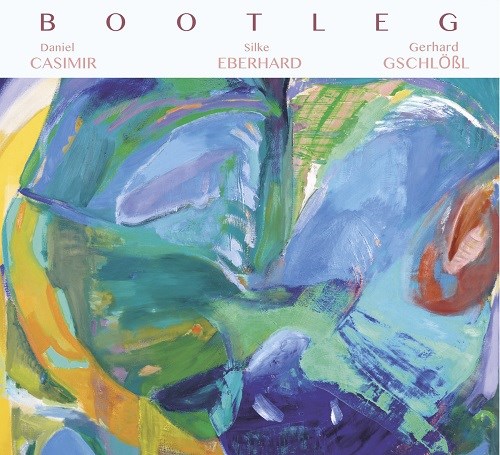 Matthieu Jouan, citizenjazz.com:
DANIEL CASIMIR / SILKE EBERHARD / GERHARD GSCHLÖSSL
Bootleg
Self produced

Matthieu Jouan:
"Sometimes, unexpectedly, and out of the blue, musicians get together and create a new and beautiful music. These moments of improvised concerts often disappear with the last note. But this trio, playing for the first time in this church with its particular reverberation, had in mind to record their first and fantastic meeting. The three musicians alternate solos and trios, switching from one instrument to another. Daniel Casimir, the trombonist with a successful career in France, also plays the tuba, Gerard Gschlössl also switches from trombone to tuba, and Silke Eberhard has fun playing the alto saxophone, the gayageum (a Korean zither) and the taepyeongso (a kind of Korean oboe). The three improvisers play with all these colors, the reverberation and the silences. It's an art, well mastered here."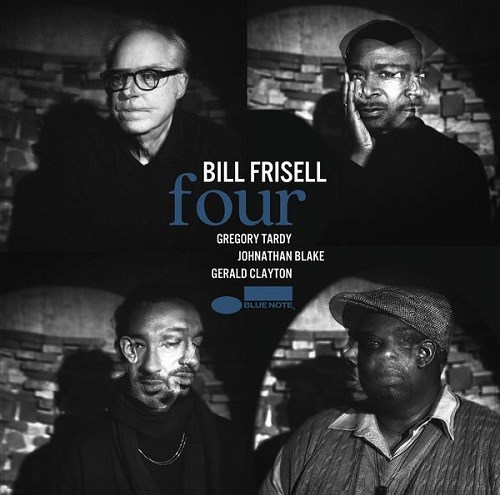 Axel Stinshoff, Jazz thing:
BILL FRISELL Four
Blue Note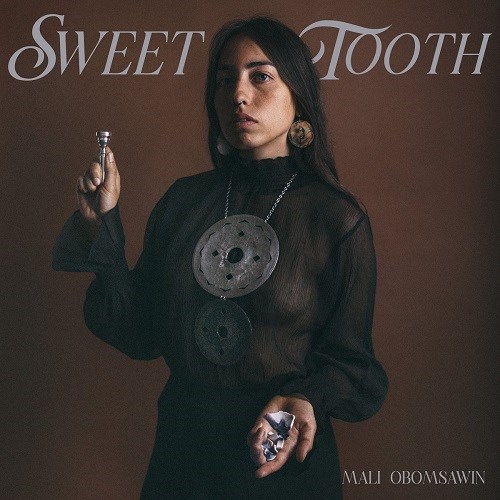 Luca Vitali, Giornale della Musica:
MALI OBOMSAWIN - Sweet Tooth
Out Of Your Head Records
Yves Tassin, JazzMania:
VARIOUS ARTISTS
Here It Is: A Tribute to Leonard Cohen
Blue Note

Yves Tassin:
"This record was necessary for us. For us who tirelessly listen to the original songs, for us who will henceforth do some infidelity to L.C."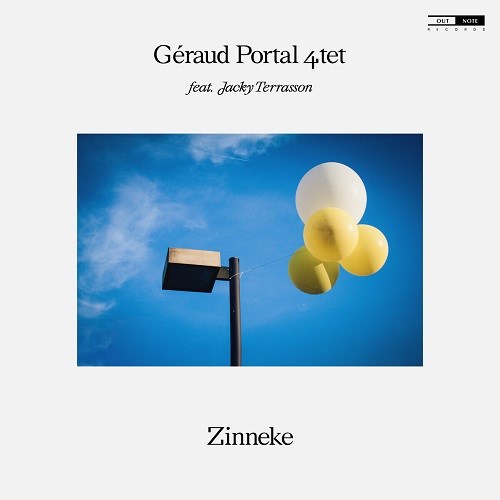 Jos Demol, jazzhalo.be:
GERAUD PORTAL 4TET Zinneke
Out Note Records
YOUTUBE
https://outhere-music.com/en/albums/zinneke

Jos Demol:
"Leaving a lot of space to his partners - no need to try to find a strong moment, they are all at their best - Géraud Portal offers us a well-balanced, joyful album which we are looking forward to hearing on stage." (Jean-Pierre Goffin)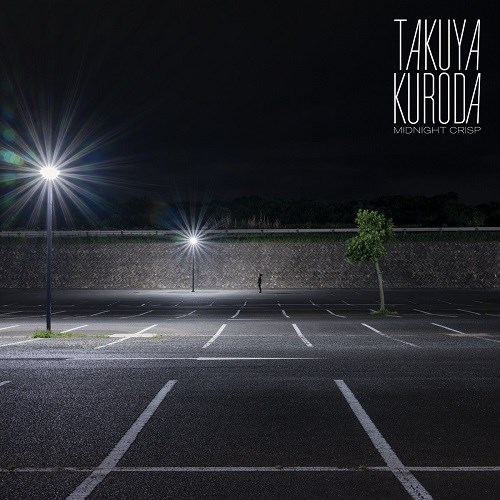 Christof Thurnherr, Jazz'n'More:
TAKUYA KURODA Midnight Crisp
First Word Records
Kaspars Zavileiskis, jazzin.lv:
FUNCOOLIO Funcoolio, Vol. 2
Funcoolio Records

Kaspars Zavileiskis:
"Funcoolio is a jazz fusion quartet from Latvia that plays sonic games with the local jazz traditions of earlier times, but does not forget about these days as well. Released on cassette at the very end of 2021, now the album is also released on vinyl, which is the most authentic format for it. A light old-school feeling is intertwined with the modern musical coquetry and sometime jamming, as the Latvian quartet plays together with internationally known local saxophonist Deniss Pashkevich, as well as colleagues from France (saxophonist Fred Hormain), Germany (flautist Ilja Gussarov) and the United Kingdom (Rhodes piano player Michael Kasper). The main author in the band is the experienced guitarist George Panfilov, bassist Denis Gradalev also joins in writing, and Hammong organ player Vladimir Tuzov and drummer Yuri Osipovich add pretty colorful accents. If you are also interested in Vol. 1, then look back to 2014. On the other hand, Vol. 3 could be expected in 2024."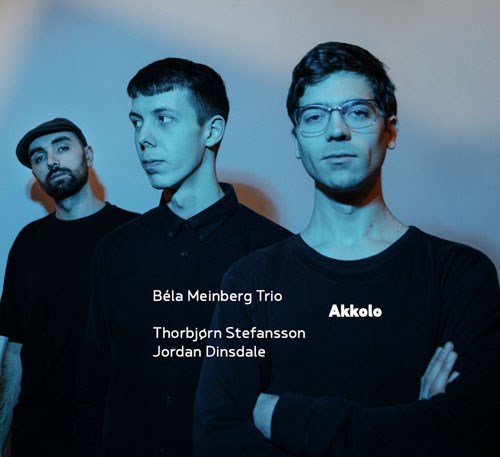 Jacek Brun, www.jazz-fun.de:
BÉLA MEINBERG TRIO Akkolo
Fattoria Musica Records

Jacek Brun:
"Busy and involved in the projects of many great musicians, Béla Meinberg has found time to record another album with his own trio. The experience that the pianist has gained during this time in various musical encounters and the resulting activities in the artistic field are evident in this latest recording. It is not necessary to convince anyone that this talented artist has the ability to captivate attention, to inspire and to make his music return to the player again and again after listening to the album "Akkolo". And although Béla Meinberg is the undisputed leader, he does not show dictatorial tendencies. His band is guided by democratic principles, which leads to a beautiful polyphony that resounds in the emerging musical space."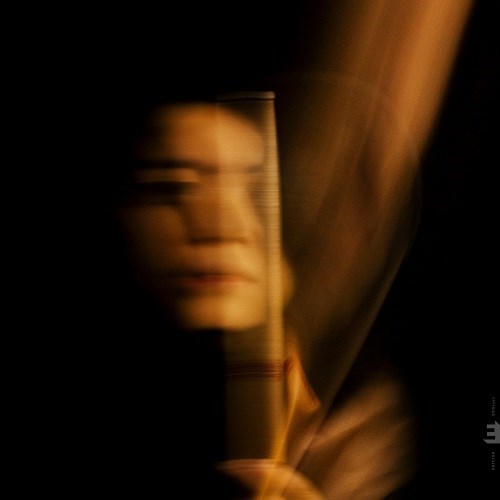 Madli-Liis Parts, Muusika:
SUN-MI HONG Third Page: Resonance
Edition Records
Paweł Brodowski, Jazz Forum:
MIŁOŚĆ & LESTER BOWIE: Live in Gdynia
AC Records

Paweł Brodowski:
"Miłość (Love) was a group that changed the course of Polish jazz, manifesting an alternative approach to the mainstream which dominated the scene in the '90s. To strengthen their stance, they even changed the spelling of the name of the music they played to "yass". Its core line-up comprised colorful, charismatic personalities: the founder bassist Tymon Tymański, Mikołaj Trzaska on alto saxophone, Maciej Sikała on tenor and soprano saxophones, Leszek Możdżer on piano and Jacek Olter on drums. Miłość spread a musical ferment, stressing spontaneity, openness, and freedom. Over the course of its ten-year existence, the group recorded several albums, including two with American trumpeter Lester Bowie as extraordinary guest – Not Two (1994) and Talkin' About Life and Death (1997). Now comes, released only on vinyl, "the missing link": Miłość & Lester Bowie Live in Gdynia with archival recordings from a concert at the Gdynia Summer Jazz Days in 1996. The music sizzled. It was a final night of a week-long tour with Lester Bowie, covering seven Polish cities, perhaps the highlight and most exciting time of the group's career. The album features five compositions spread over two sides of the LP – four originals and, winding it all up, John Coltrane's "Impressions". Just recently, twenty years since the group's dissolution, the members of the original lineup reunited on one December day for a charity concert in a Gdynia club. The one-time-only get together (sans the drummer) coincided with the release of this sensational album."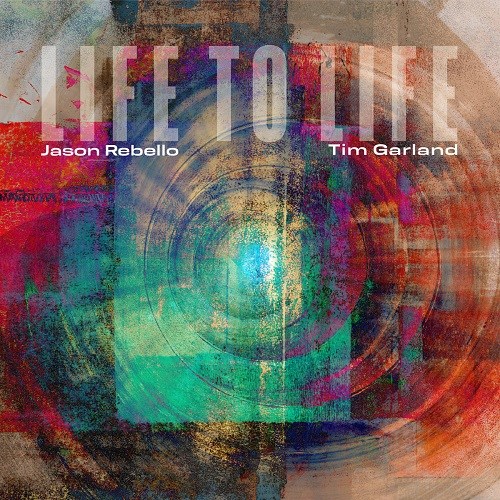 Mike Flynn, Jazzwise:
JASON REBELLO AND TIM GARLAND Life to Life
Whirlwind Recordings
https://www.timgarland.com/life-to-life/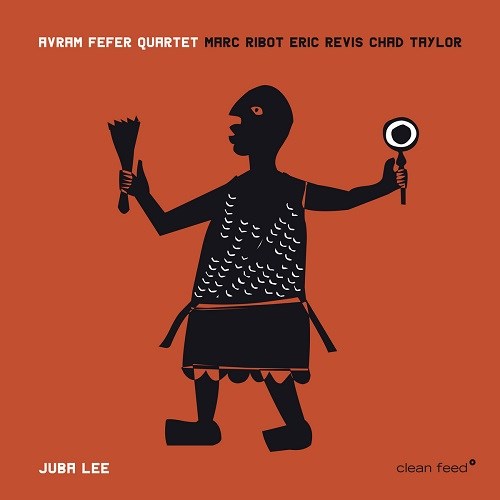 Jan Granlie, salt-peanuts.eu:
AVRAM FEFER QUARTET Juba Lee
Clean Feed

Jan Granlie:
"The alto- and tenor saxophonist and bass clarinetist Avram Fefer is in good company on this record, where he meet the fantastic guitar player Marc Ribot, the perfect bass player  Eric Revis and the great drummer Chad Taylor. Fefer composed all the pieces, eight of them are new ones. The quartet opens with the soulful and sensual groove of «Showtime» that cements Fefer and Ribot's organic ability to breathe melodies as one and their almost telepathic interplay. This gift is even more clear when the quartet juggles with polyrhythmic patterns with its middle-Eastern vibes on pieces like «Bedouin Dream» and «Brother Ibrahim», the latter piece was originally recorded on Fefer's Shades of the Muse (CIMP, 2004) in the midst of the Iraq war, as a protest piece against the horrors of that futile war. Throughout Juba Lee, Revis and Taylor demonstrate why they are such a perfect rhythm section, offering unshakeable, seductive and rolling-cyclical grooves that keep propelling Fefer and Ribot's free and funky flights, including on the Ornette Coleman-inspired «Gemini Time», or coloring beautifully the touching ballad «Love Is in the Air». This great album is concluded with a beautiful, moving ballad dedicated to Tate, «Sweet 15 (for G.T.)», with Fefer on the bass clarinet and Ribot on the acoustic guitar. A great start on the new year!"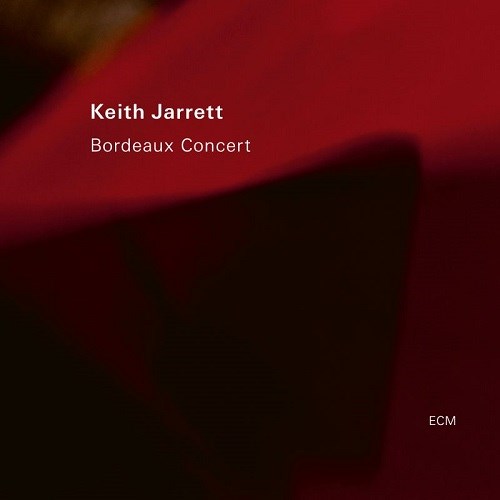 Viktor Bensusan, jazzdergisi.com:
KEITH JARRETT Bordeaux Concert
ECM

Viktor Bensusan:
"No matter how you play it, life is one long song, actually ..."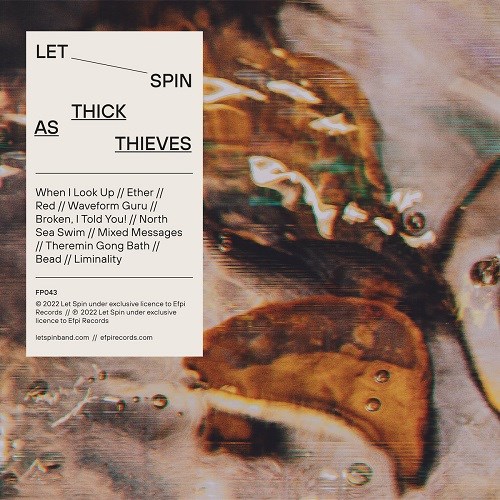 Dick Hovenga, Written in Music:
LET SPIN Thick As Thieves
Efpi Records

Dick Hovenga:
"Because the compositions on Thick As Thieves flow smoothly into one another, you are completely sucked into the music the quartet unleashes on you. Let Spin constantly wanders from adventurous jazz to post-rock and everything in between to explore. Ever challenging, ever unpredictable, ever beautiful.The playing is also amazingly fantastic, with a fine proportionality in instrumental variety. Just like the compositions to which all four of them contributed. It is precisely the fact that the music is very experimental and cross-grained and then again comes together in beautiful sounds and melody lines that makes this album so intriguing."