Europe Jazz Media Chart April 2022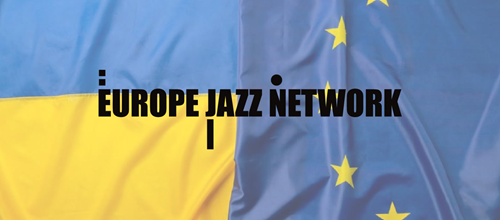 STATEMENT

The exceptional and dramatic circumstances produced by the incomprehensible war led by the Russian army of Vladimir Putin, call for an international and unanimous response.
The informal group of European jazz media and journalists has been working for years to promote information, diffusion and cooperation between European jazz scenes and for the benefit of jazz artists. Every month, the chart for the best jazz records is compiled by about 20 magazines in Europe, including Meloport in Ukraine and Jazz.ru in Russia.
At the time of the Russian invasion at the end of February, the votes were in progress and we had then published an e-mail from our Ukrainian colleagues who had not been able to vote because of the random shelling on civilian targets in Ukraine.
Today, as the war escalates and the number of Ukrainian civilians killed increases every day, the European Jazz Media Group, after a long discussion, has decided by a majority to suspend the Russian magazine Jazz.ru from the group until further notice.
This decision, although admittedly symbolic, marks the group's support for its Ukrainian colleagues in permanent threat of death. It also contributes to isolate and sanction Russia, as a political entity, including the smallest activity, like the one we are dealing with.
There is no small war, there are no small deaths and there are no small symbols either.



THE CHART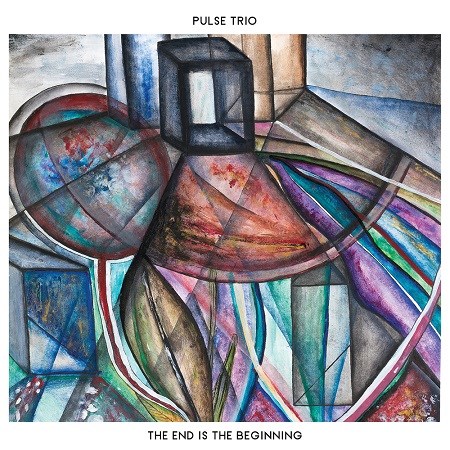 Kaspars Zavileiskis, jazzin.lv:
PULSE TRIO The End Is The Beginning
(HOOB Records)
Kaspars Zavileiskis:
"An album based on the Northern European jazz tradition with influences from classical, popular and folk music. The creative driving force of the trio that released their debut album is Latvian drummer Pauls Pokratnieks, who lives in Sweden and has joined forces with Swedish keyboardist Fabian Kallerdahl and Finnish double bassist Olli Rantala. Melodic and spirit-free contemporary jazz, which makes this trio to keep in mind."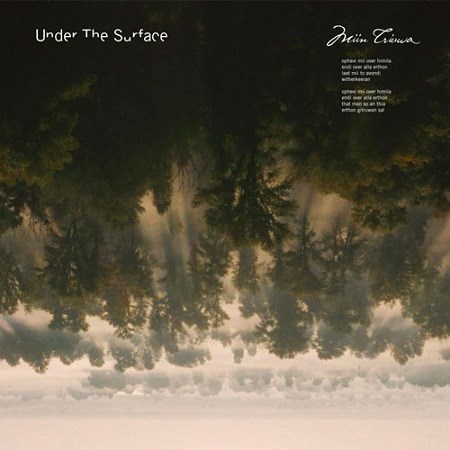 Jacek Brun, www.jazz-fun.de:
UNDER THE SURFACE Miin Triuwa
(Jazz in Motion)
https://www.jazz-fun.de/under-the-surface-miin-triuwa-i-am-true.html
https://youtu.be/gAANl5FbrPo
Jacek Brun:
«Unusual, spiritual and expressive music that is irresistible. From the first moments Under The Surface draws us into its world full of mythical landscapes, musical spaces and beautiful improvisations. It is like a path that leads through different landscapes and evokes picturesque
associations.»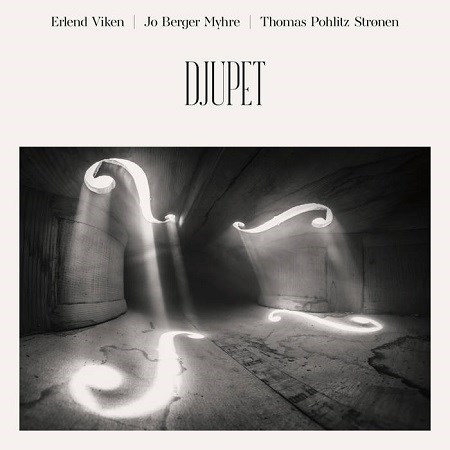 Madli-Liis Parts, Muusika:
MYHRE/VIKEN/STRØNEN Djupet
(OKWorld Records)
on SPOTIFY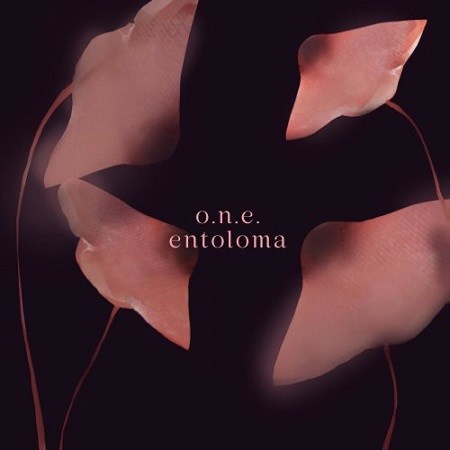 Paweł Brodowski, Jazz Forum:
O.N.E. Entoloma
(Audio Cave)
https://youtu.be/fwLDtcwHous
Paweł Brodowski:
«O.N.E. is one of the most interesting new groups on the Polish jazz scene.
"Entoloma" is a follow up to their debut outing of two years ago called "One", released on the same label. Since then this all-female collective has shrinked in size from a quintet to a quartet (sans the violin), now featuring Monika Muc - as, Paulina Atmańska - p, Kamila Drabek - b, and Patrycja Wybrańczyk - dr. The album includes entirely original material written by the members of the band. The melodies maintain the Slavic trail, but there's  more space in improvisations, the playing is more assured, sometimes a little rough and daring.»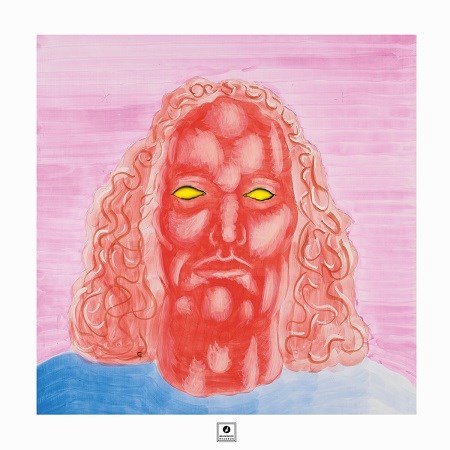 Mike Flynn, Jazzwise:
JAMESZOO Blind
(Brainfeeder)
https://jameszoo.bandcamp.com/album/blind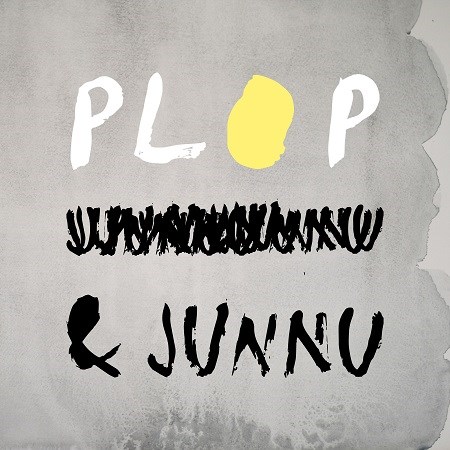 Jan Granlie, salt-peanuts.eu:
PLOP & JUNNU Plop & Junnu
(FIASKO RECORDS)
Jan Granlie:
"The Finnish trio, PLOP, with saxophonist Mikko Innanen, bassist Ville Herrala and drummer Joonas Riippa, are celebrating their 15th anniversary as a band this year. In connection with the anniversary, they release this album which was recorded at the end of 2020, where they collaborate with the Finnish jazz legend, flutist and saxophonist Juhani "Junnu" Aaltonen. With this recording, PLOP has added new elements to their story. And together with maestro Junnu, they have made a magnificent record that should provide the four with access to any jazz festival with respect for themselves in the coming years."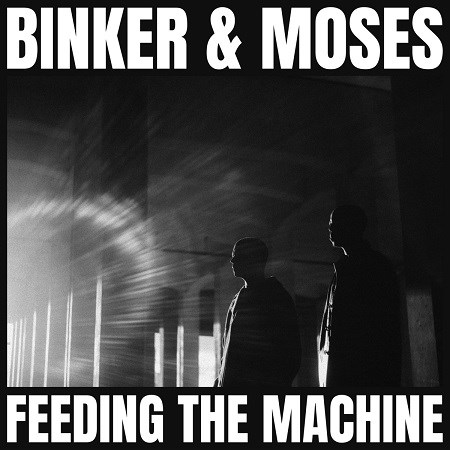 Christine Stephan, JAZZTHETIK:
BINKER & MOSES Feeding The Machine
(Gearbox)
https://binkerandmoses.bandcamp.com/album/feeding-the-machine
https://youtu.be/1-VnRJ-GBt0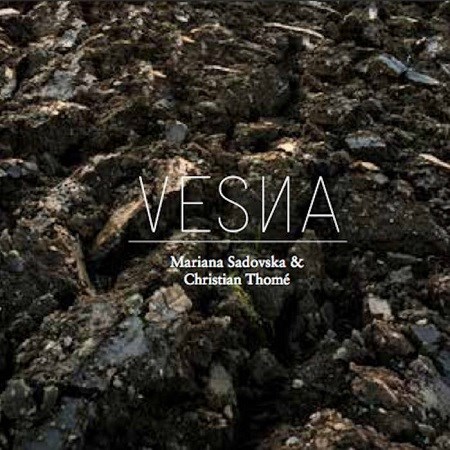 Viktor Bensusan, jazzdergisi.com:
MARIANA SADOVSKA & CHRISTIAN THOMÉ Vesna
(Flowfish Records)
https://marianasadovska.bandcamp.com/album/vesna
https://youtu.be/MgMq-ZpWlys
Viktor Bensusan:
«Mariana Sadovska plays harmonium and keyboards and she sings, as well. Yet, her main instrument is the Ukrainian language that she uses in an utmost profound and penetrating way.
Christian Thomé is one of the least loud drummers in jazz and beyond. His musicality is empathetic, sympathetic as well as philosophical. And Vesna means Spring in many Slavic languages. And today it might as well be spring instead of war and destruction in Slavic languages...»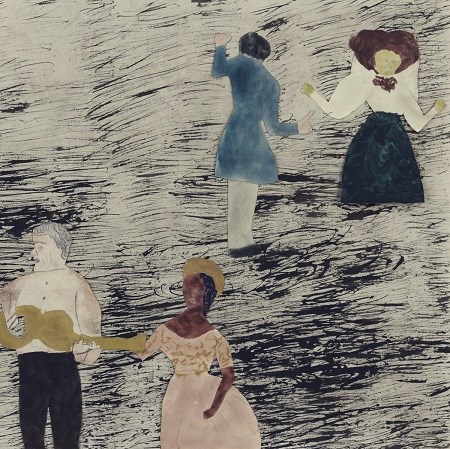 Henning Bolte, Written in Music:
RUBEN MACHTELINKX + ARVE HENRIKSEN
A Short Story
(Aspen Edities)
https://youtu.be/N4WxZu4zFHw
Aspen Edities
Henning Bolte:
«Every now and then you come across an album that is unique in its kind and beyond the common. This album's crystal clear, close-up tone and direct, physical sounding relates to listeners with amazing immediacy. And, it wouldn't work like this weren't the music that essential, deeply consistent, pure and transcendental.  I am talking about this Belgian-Norwegian duo of acoustic (tenor)guitar and trumpet that spans its story between "lessness" and "dawning" in 12 atmospheric confluent and contrasting steps in its first ever meeting. It is a highlight of the art of the duo.
Henriksen's subtle trumpet-voice multi-phonics and Machtelinckx's economical, clear clinking and sparkling acoustic guitar inscriptions create breathing, self-contained shapes, spaces and moods of rare characteristic beauty. The economy and purity of expression harbors a treasure of suggestive and fulfilling songlines keeping the mystery.
In between these 12 steps listeners time will - time after time - find their accommodating revelations. My timely favorites "strands of black hair", "sleepwalkers forest" , "beek" ("creek") and "stone garden" touch on an imaginative range of evocative sentiments. I guess these titles trigger rich enough associations to arouse curiosity. It also applies to the awesome vinyl cover by Jockum Nordstrom. It  is the fitting finishing touch making it a work of art as a touchable,  engaging and endurable whole. It speaks the distinguishing language of the extraordinary Aspen-label.»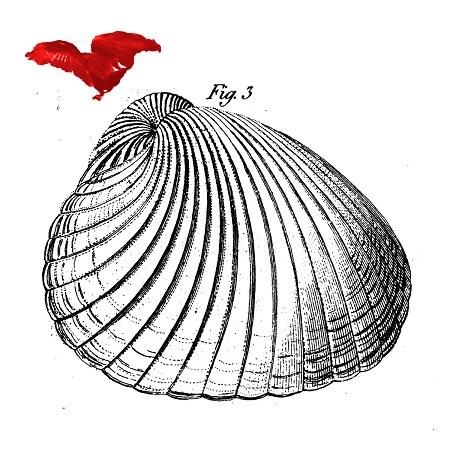 Tony Dudley-Evans, LondonJazz News (UK):
KOMA SAXO w/SOFIA JERNBERG Koma West
(We Jazz Records)
https://youtu.be/1ZR1Z4XaIL8
Tony Dudley-Evans:
«The enterprising Finnish We Jazz Records has another excellent release in this album, the third by Petter Eldh's Koma Saxo working together with vocalist Sofia Jernberg.  Jernberg adds vocal textures to the ensemble passages, and there is some excellent writing for the two string players, violinist Maria Reich and cellist Lucy Railton.»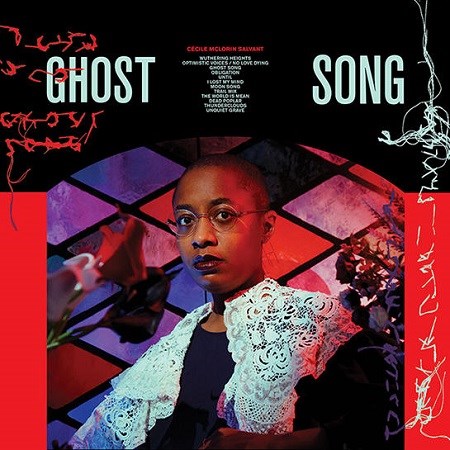 Patrik Sandberg, Jazz:
CÉCILE MCLORIN SALVANT Ghost Song
(Nonesush)
https://www.nonesuch.com/albums/ghost-song
Patrik Sandberg:
«The 32-year-old award-winning French-Haitian-American singer Cécile McLorin Salvant is undoubtedly one of the hottest singers on the jazz scene today. On Ghost Song she explores the tradition of piano and song and the genre's expressive possibilities. Together with pianist Sullivan Fortner, she improvises playfully, albeit with great depth, with a free approach to timing, harmonization, melody and phrasing. The duo format really feels like the singer's right element; she takes no shortcuts.»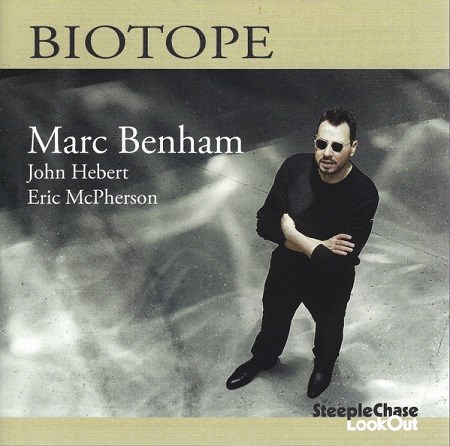 Cim Meyer, Jazz Special:
MARC BENHAM Biotope
(SteepleChase)
https://marcbenham.com/
Cim Meyer:
"Born in the Paris Area, keyboardist Marc Benham is a self-taught musician, who teaches jazz piano, contemporary and improvised music.
Excerpts from the cover notes: "the love of swing and the bizarre" – "A jazz standard is a material that everyone can model as they see fit" –  "From 10 o'clock in the morning to 8 o'clock in the evening, they [that is Marc Benham (p), John Hébert (b) and Eric McPherson (d)] recorded without looking back" – Martial Solal: "Genuinely nurtured by the entire history of jazz..."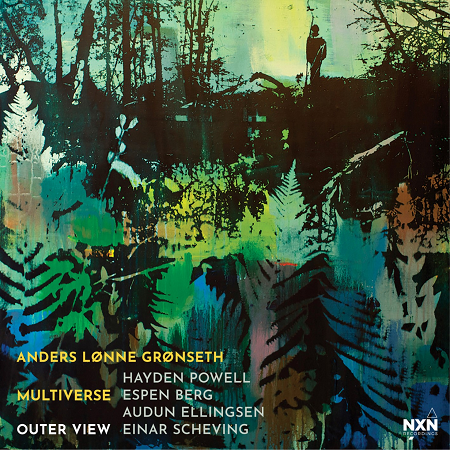 Lars Mossefinn, Dag og tid:
ANDERS LØNNE GRØNSETH MULTIVERSE
Outer View
(NXN Recordings)
https://youtu.be/I4n2nI4NvIk
https://youtu.be/gwQ1q50VPaI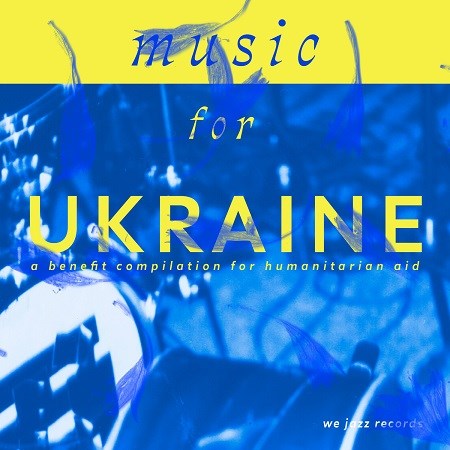 Matthieu Jouan, citizenjazz.com:
VARIOUS ARTISTS Music for Ukraine
(WeJazz)
https://wejazzrecords.bandcamp.com/album/music-for-ukraine
Matthieu Jouan:
«Because all very good music is previously unreleased and donated with love by the artists. 100% of album proceeds go to humanitarian aid in Ukraine. Let's be Jazz Citizens !»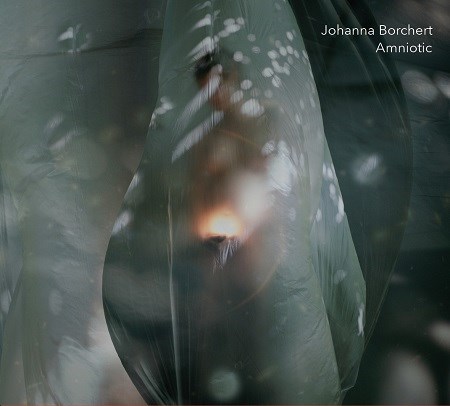 Axel Stinshoff, Jazz thing:
JOHANNA BORCHERT Amniotic
(Yellowbird Records)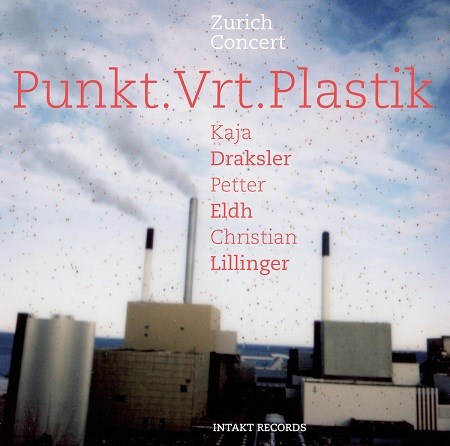 Luca Vitali, Giornale della Musica:
PUNKT.VRT.PLASTIK
(KAJA DRAKSLER - PETTER ELDH - CHRISTIAN LILLINGER)
Zurich Concert
(Intakt Records)
https://punktvrtplastikintakt.bandcamp.com/album/zurich-concert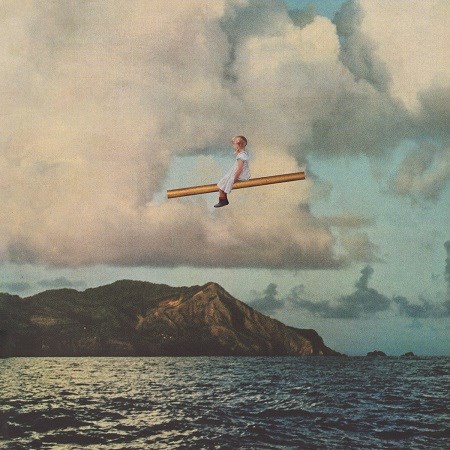 Yves Tassin, JazzMania:
LARA ROSSEEL Hert
(W.E.R.F. records).
Yves Tassin:
«Strong & shy like a deer.»
Jos Demol, jazzhalo.be:
THE SMUDGES Song and Call
(Cryptogramophone Records)
https://youtu.be/qT8b5L-kYUA
Jos Demol:
"Violinist Jeff Gauthier and cellist Maggie Parkins' The Smudges: Song and Call is a collaborative experiment 15 years in the making and marks the second act for famed West Coast jazz/new music label Cryptogramophone (Nels Cline, Alex Cline, Mark Dresser, Bennie Maupin, Ben Goldberg, Jenny Scheinman and others). Featuring compositions by accordionist Guy Klucevsek, composer Tom Flaherty, and Gauthier, the album mixes in adventurous duo improvs to create a genre defying experience with electrically altered sounds."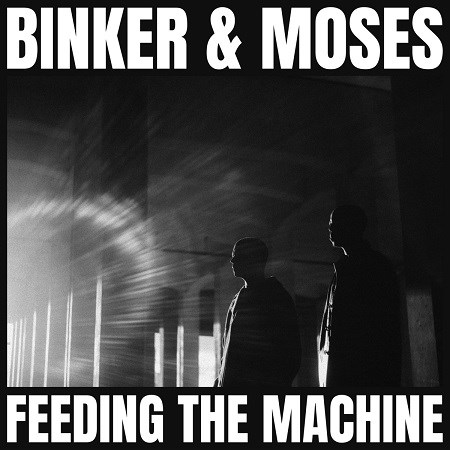 Christof Thurnherr, Jazz'n'More:
BINKER & MOSES Feeding the Machine
(Gearbox Records)
https://youtu.be/Tt6Ts3i9MpU
Christof Thurnherr:
"This fifth installment of the duo's collaboration is another intriguing view on the contemporary London scene of which both Binker and Moses are a pivotal part. The duo's music oscillates between free expression and rhythmical involvement. Its sound has always been expanded through other musician's voices. Through the contribution of Max Luther with his tape loops and effects the duo's sound on Feeding the Machine reaches new, dark yet embracing spheres."