Edinburgh Jazz & Blues Festival 2023
From Fri 14 – Sun 23 July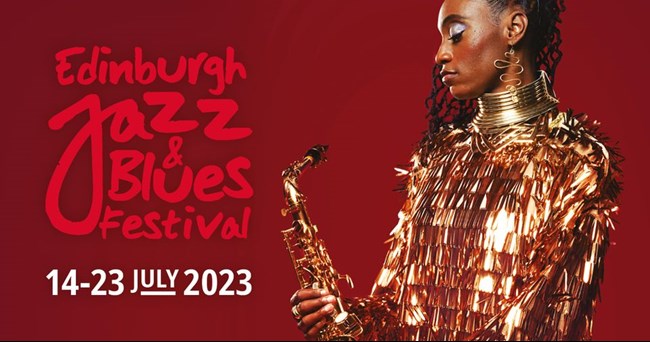 Edinburgh Jazz & Blues Festival is back for 2023, ready to present a bumper edition as they celebrate their 45th anniversary.

Over ten days in July, they will present over 110 concerts, curated programmes, free events, and a jazz school. With a diverse and innovative programme showcasing the incredible music coming out of Scotland as well as some of the best international talent, the 2023 programme will entertain, excite, and stimulate with music ranging from 1920s traditional jazz to the here and now.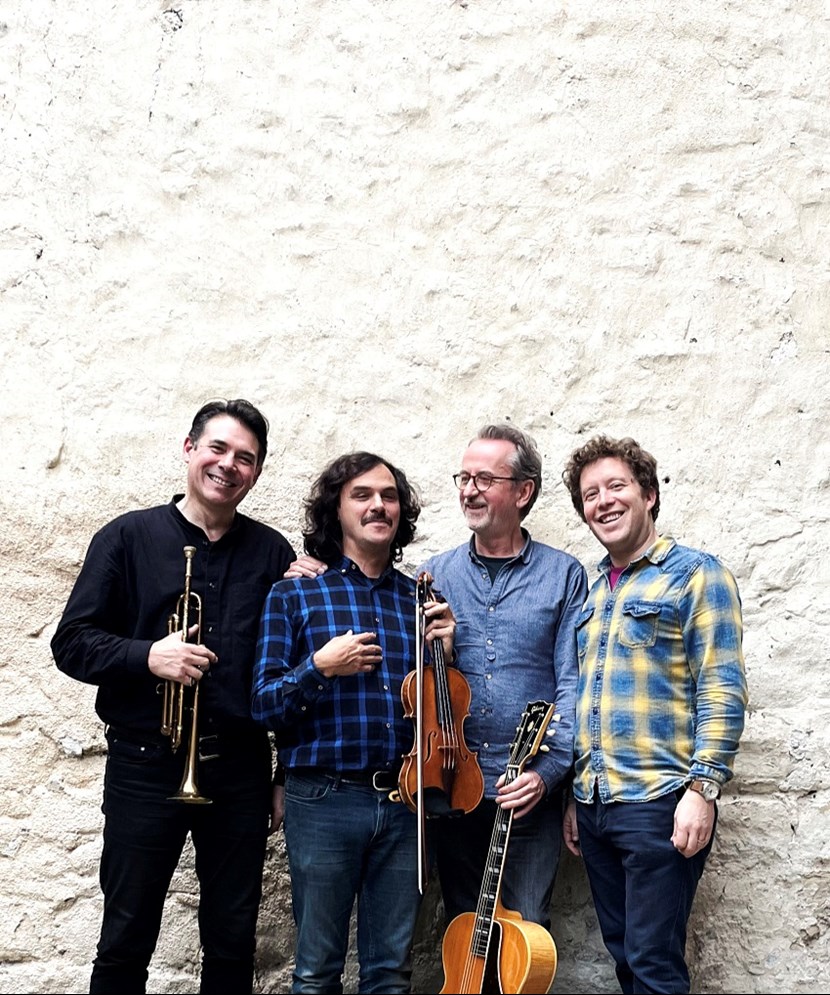 © Tcha Limberger Viper Club

No other festival covers jazz and blues, across all the styles, with such depth and quality, and with so many unique events. Tcha Limberger, Theon Cross, Popa Chubby and cover artist Lakecia Benjamin – just a few of the names within this year's programme who are set to bring their unparalleled artistry to stages across the city.
They welcome back some familiar faces to the Edinburgh stage as Jools Holland, Ibibio Sound Machine, Hamish Stuart, and Pasadena Roof Orchestra.
This year's international programme aims to open ears to the wider world of talent. At the heart of the programme is SPARK, which showcases the best in jazz from Norway with a programme curated by Øyvind Skjerven Larsen, Director of Oslo Jazz Festival. They are also welcoming Elephant9, ASQ, Mona Krogstad, Kristina Fransson and Liv Hauge to Edinburgh, plus a special collaboration between Arild Andersen, Thomas Strønen and Tommy Smith.
EJBF will also continue the partnership with i-Jazz, welcoming four bands from Italy, and the programme also includes artists from Belgium, the USA and France, among others.
The Scottish Jazz EXPO artists are the beating heart of the programme, and feature an array of new and exciting bands, projects and commissions including Fergus McCreadie, Nicole Smit, Jed Potts, and Laura Macdonald. The EXPO series also gives voice to the new wave of Scottish jazz including Ali Watson, Chun-Wei Kang, and Escher.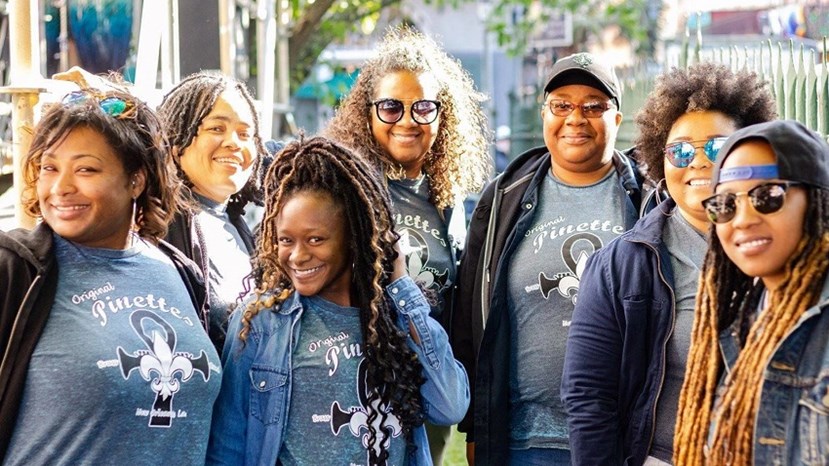 © The Original Pinettes Brass Band

They also present New Orleans' only female brass band – The Original Pinettes Brass Band. They join a host of other great female band leaders including American saxophonist Lakecia Benjamin who makes her festival debut and Eno Williams whose group Ibibio Sound Machine returns. They are joined by Liz Jones, Georgia Cecile, Nicole Smit, and Laura Macdonald, whilst saxophonist Sue McKenzie leads the Summer School.
They continue the success of the digital concerts with the EJBF23 ONLINE programme, hosted in the EJBF Digital Hub. Across the 10 days, online audiences can enjoy some of the UK's finest jazz and blues artists from the comfort of home. The full programme will be announced on Monday 5 June.
On top of the programme of concerts is the much-loved Mardi Gras. This free event brings non-stop entertainment and a party atmosphere to Edinburgh's Grassmarket as a host of bands perform on multiple stages. The full line-up will be announced at the beginning of July.
The Edinburgh Festival Carnival, Scotland's largest and most flamboyant multicultural event, returns to the city centre streets with over 1000 participants from across the globe and from the heart of Edinburgh. The Carnival programme will be released on Tuesday 20 June.
The festival presents Jazz for Kids, courtesy of Sue McKenzie as part of a programme of events covering every ward in the city, which sees American blues artist Michael Roach in Oxgangs, New Orleans all female brass band The Pinettes in Murrayfield, Scottish singer and violinist Seonaid Aitken in Granton and Scottish saxophonist Colin Steele in a concert in his hometown of Portobello.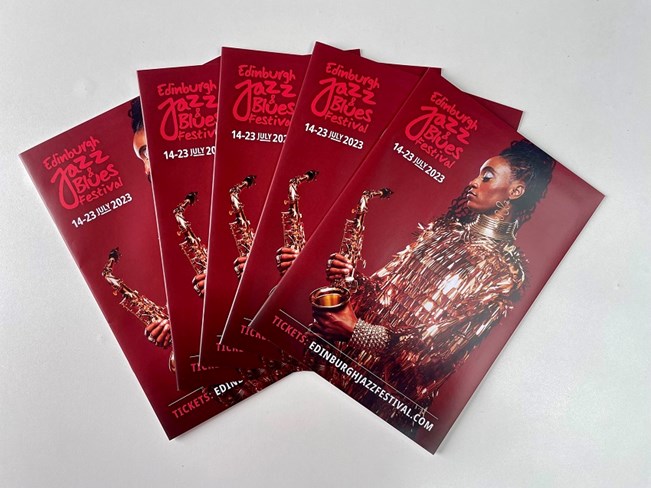 The full programme will be live from noon on Tuesday 2 May at www.edinburghjazzfestival.com and live on social media Twitter | Facebook | Instagram



Chair of Edinburgh Jazz & Blues Festival, Councillor Jason Rust said:
"I am proud to see the Edinburgh Jazz & Blues Festival return for 2023 with an exciting and diverse programme that offers something for everyone at iconic venues across the city, including our new festival hub of St Bride's in Dalry.
As we celebrate our 45th anniversary, I am thrilled to see us celebrating the history of the artform in Edinburgh while supporting the brightest and best young talent in Scotland."


Culture Minister Christina McKelvie said:
"The Edinburgh Jazz & Blues Festival kicks off the summer festivals with an extended anniversary programme which reflects the breadth of ambition within the sector in Scotland.
I'm pleased to see that the £100,000 from the Scottish Government's Expo Fund will support 20 concerts including world premieres and new collaborations alongside an exciting line-up of talented young musicians making their debuts on the international stage."


Alan Morrison, Head of Music, Creative Scotland said:
"Timing is perfect for the Edinburgh Jazz & Blues Festival to put the Scottish scene in an international spotlight. The buzz around what's going on here gets louder by the day, as new talent builds on decades of stellar work by our world-class musicians. This year it's particularly inspiring to see so many female artists and band leaders enrich the programme, while the festival continues to develop stronger relationships with our musical peers in Norway, Italy, Belgium and beyond."