Donder, a collaboration between three young promising Belgian musicians
Donder is the result of a collaboration between three promising young musicians on the Belgian scene. They were brought together by their shared love for improvised music and the necessity to express their imagination through sound.
Donder's music ranges from atmospheric, minimalistic soundscapes to deep energetic grooves. Traces of their common fondess for 20th century composers and african music could be heard, but the music is mainly a reflection of personal experiences and the sounds and cries of the world.
In may 2016 Donder released its debut album 'Still'.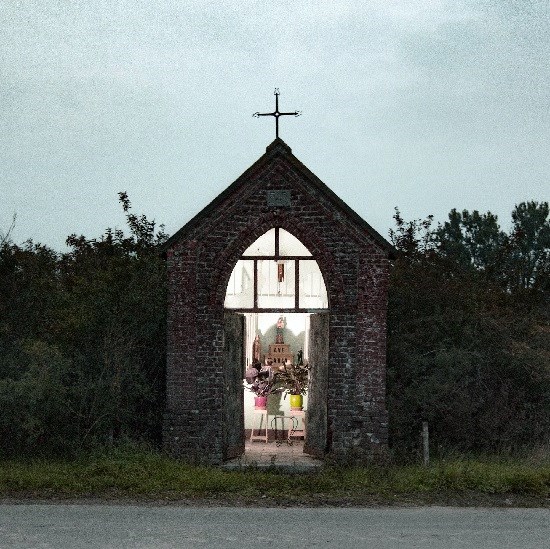 DONDER - STILL (cover)
Casper, Harrison and Stan first played together in 2014 in the rhythm-section class of teacher Free Desmyter at the Royal Conservatory of Antwerp, where they focused on playing the jazz repertoire.
It was only after being invited to play at the Harmos festival in Porto in September 2015 that they started playing their own compositions and formed a band under the name of HST (High Speed Train, or also possible: Hubble Space Telescope). In Portugal, they played several concerts including one in the beautiful concert hall Casa da Música.
Later that year they decided that their music was not as 'high speed' as they initially thought and changed the band name to 'Donder', meaning thunder in Dutch. On a cold afternoon in February 2016, Donder recorded its debut album 'Still' in the attic of the local music academy in Knokke where Harrison got his first piano lessons. The album became one beautiful entity of seven simple filmic songs merged together in a 40-minute short story.
Three months later they released it independently on bandcamp and on compact disc, with stunning artwork by Robbe Callewaert that manages to catch the atmosphere of the whole album in one image. In spring 2017 they are planning a small tour through Belgium, Denmark and Germany with a partly new repertoire.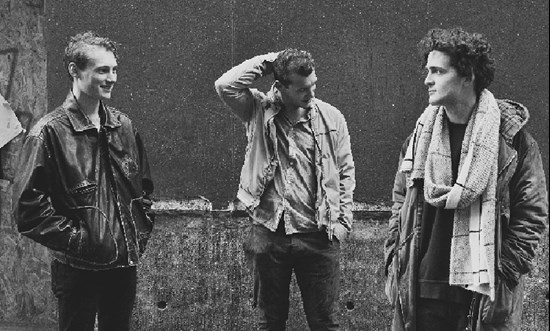 © Pull & Over photographs
Belgian pianist, arranger and composer Harrison Steingueldoir (°1995) first encountered a piano at the age of seven. Hearing the sound of the instrument made him want to go music academy. DeKunstAcademie in Knokke is where he got his classical and jazz education and studied with teachers Werner Meert and Janos Bruneel. At the age of 17 he entered the Royal Conservatory of Antwerp where he studied with Christoph Erbstösser, Free Desmyter and Erik Vermeulen. Through the Conservatory he got to play at the Jazz Middelheim festival in the summer of 2016 with trumpet player Avishai Cohen as part of a coaching project. Throughout the years several prizes and projects gave him the opportunity to play in festivals in Belgium, Italy, Norway, Portugal and Japan.
Casper Van De Velde (°1995) started his musical carreer in the local harmony playing percussion and drums. While he kept on doing this, he enrolled for the music school of Aalst, where he was taught by Erik Bogaerts, Karel Van Marcke and Stijn Cools. In 2013 he graduated from the Art School of Brussels with Jean-Philippe Komac and inscribed at the Royal Conservatory of Antwerp. Here he got lessons from Teun Verbruggen, Kurt Van Herck, Stéphane Galland, Dré Pallemaerts, ...In the meanwhile he played in several bands, like Tacalan, with whom he won first prize at the Belfius Classics 2012, and SCHNTZL, his duo with piano player Hendrik Lasure, with whom he won the Storm! Contest 2015 and got the prize for 'Best Artist' at Tremplin Jazz Contest d'Avignon. They recorded their first album in June 2016 and got a JazzLab Series Tour throughout Belgium and the Netherlands.
Stan Callewaert (°1995) started playing double bass at the music academy of Tielt when he was seven years old. After a few years he decided that he wanted to play rock music and changed to electric bass guitar. After first dreaming of becoming an architect and later astrophysicist, he discovered that playing music for a living was also an option and one year later he signed up for jazz bass guitar the Royal Conservatory of Antwerp. There, after one year he gave the upright bass another chance and immediately fell in love with it again. At the conservatory he studied with among others Nic Thys, Kurt Vanherck, Free Desmyter, Lode Leire and Brice Soniano. Through the years he also took classes with Michel Hatzigeorgiou, Janos Bruneel, Nathan Wouters, Scott Colley and others. In 2016 Stan moved to Denmark to study at the Rhythmic Music Conservatory in Copenhagen, where he studies with Kresten Osgood and Anders AC Christensen.