Cryptogramophone is moving to Bandcamp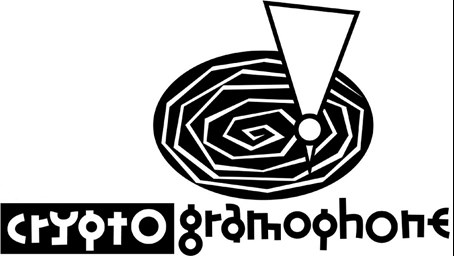 Just like Jazz'halo, our friends from the Cryptogramophone label are moving to Bandcamp. We both celebrate our 25th anniversary.
Here's their new release!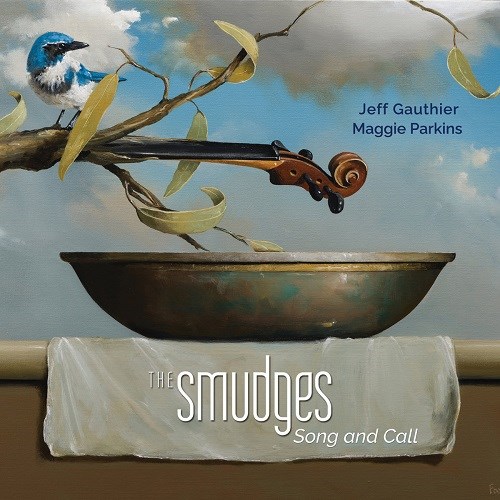 Cryptogramophone is moving to Bandcamp, with a brand new release by The Smudges - violinist Jeff Gauthier and cellist Maggie Parkins.
The Smudges have been playing together since 2008. However, it took a global pandemic and suspension of all live concerts for them to hunker down and document their work.
The album "Song and Call" is a Smudges sandwich of compositions by good friends Guy Klucevsek and Tom Flaherty on the crusty outside, and compositions by Jeff Gauthier and duo improvs in the middle. All of this music can be performed live with the assistance of loops, samples and a vast array of computer hosted electronic effects, all activated by the violinist's feet.
The piece "Song and Call" is inspired by the cover painting by good friend and neighbor Jeff Faust. The source material consists of bird songs and calls that have been slowed down up to 10 times normal speed, as well as bamboo wind chimes from the garden, and a Tibetan singing bowl. The birdsong samples are sliced and diced, and triggered by the electric violin. The piece is in four movements played attacca, and titled after the four birds whose songs are represented: Gray Fantail, Common Starling, American Robin and Eastern Winter Wren. Maggie can be heard whistling with the Wren in the last movement.
© Cryptogramophone
releases February 18, 2022





Now you can purchase CDs, digital albums and tracks directly, and watch videos by The Nels Cline Singers and The Smudges on Bandcamp. And while you're there, please follow them!