BROSELLA 2016
Forty years! Brosella Folk & Jazz festival celebrates this year four decades!
Brosella celebrates this special occasion with a prestigious programme and additional activities. The children will have their own very special Brosella Kids festival, full of fun, concerts and workshops at the Brosella Kids Village. New at the festival is the 'Brussels Poets Speakers' Corner', in collaboration with the Brussels Poetry Collective. Picture and poster exhibitions retracing the 40 years of the festival will take place at the 'Parlement francophone bruxellois' and the 'Vlaamse Raad' as well as in La Tentation in Brussels. And last but not least, Brosella will publish a 'Brosella 40 Book' taking an unusual look behind the scenes showing the diversity of this collaborative event over the last 40 years.
09 July 2016         



LOD Het huis der verboden muziekjes © Kurt Van der Elst

LOD     
15:00     Theatre Stage

'House of Hidden Musics - return match'

Massive Central: Kurt Budé (tenor saxophone, clarinet), Wim Konink (percussion), Jean-Philippe Poncin (tenora, (bass) clarinet, chalumeau), Gilles Repond (trombone), Nic Roseeuw (bass saxophone, German flute), Dick van der Harst (tible, bandoneon, banjo); String quartet : Liesbeth De Lombaert & Karel Ingelaere (viola), Saartje De Muynck (violin), Lode Vercampt & Yunah Proost (cello), Jan Oelbrandt (guitar), Wim Segers (percussion), Christian Mendoza (piano), Koenraad Hofman (double bass); voices : Amparo Cortés, Nora Fischer & Ialma: Nathalie Codesal, Veronica Codesal, Marisol Palomo, Magali Menendez; dance : Sofia Yero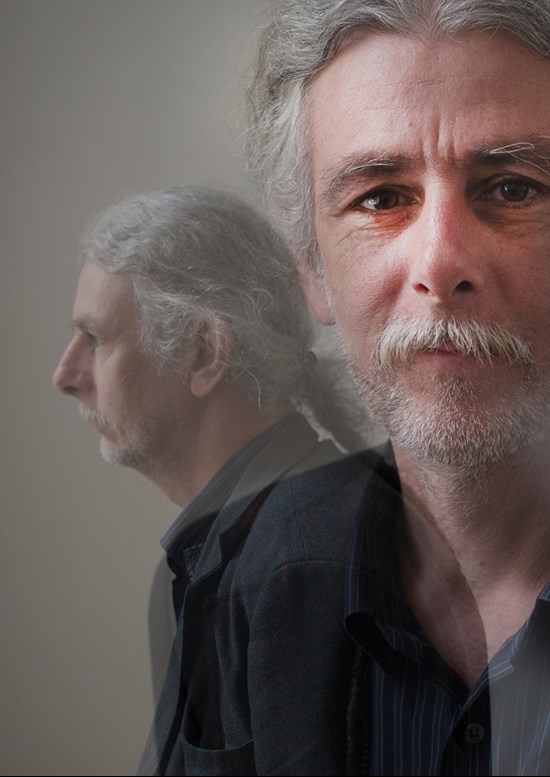 Dick van der Harst © Kurt Van der Elst
Musician, arranger and composer Dick van der Harst was composer-in‐residence at LOD muziektheater (from 1989 until 2013), a Ghent production company for opera and musical theatre, a creative base for performing artists.

Admiring skills from other times and climes but resisting routine, Dick van der Harst blends together jazz, classical and folk music in his compositions. He is constantly seeking to define what authenticity can mean today. The result is music for which there is no standard model: he listens to music from other times, other countries, other cultures, and intuitively connects the styles and genres with his own musical world, all of which gives rise to a new artistic language. Respect, honesty and traditional workmanship are the watchwords

Especially for the 25th anniversary of LOD, Dick van der Harst has once again launched into an unbridled musical adventure: 15 years after the first House of Hidden Musics, created in 2000 for Brussels, European Capital of Culture, they are now staging the 'return match'… a little older, a little more daring: The House of Little Hidden Musics. With among others: Ialma, Amparo Cortés, Sofia Yero, Nora Fischer, Massive Central and string quartet with Lode and Gudrun Vercampt.
http://www.lod.be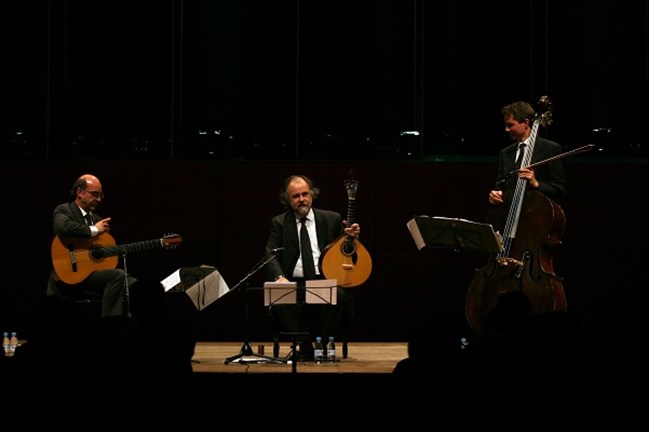 © Pedro Caldeira Cabral

Pedro Caldeira Cabral     
16:30     Palm Stage

'Labyrinth of the Portuguese guitar'

Pedro Caldeira Cabral (Portugese guitar), Duncan Fox (double bass), Joaquim Silva (acoustic guitar).

Pedro Caldeira Cabral (Lisbon, 1950) is an exceptional figure in today's music world. This outstanding performer plays a vast instrumental repertoire spanning the Mediaeval, Renaissance, Baroque, and Classic periods of Iberian Music, but also includes Portuguese traditional folk music influences, the 20th century repertoire of great Portuguese guitarists and his own compositions. Pedro Caldeira Cabral is undoubtedly a maestro of the Portuguese guitar. He is both composer and musician, playing professionally several string and wind instruments from different epochs since the age of sixteen. His main instrument is the Portuguese guitar (Citara Lusitanica) with which he has achieved a phenomenal level of mastery, expressiveness and virtuosity.

With his 'Labyrinth of the Portuguese guitar', Pedro Caldeira Cabral lays the focus on making the biography of this marvelous and unique instrument audible. By accurately interpreting music of the last five centuries, Pedro Caldeira Cabral drives us through a most beautiful and very varied voyage in time and space.

http://www.pedrocaldeiracabral.net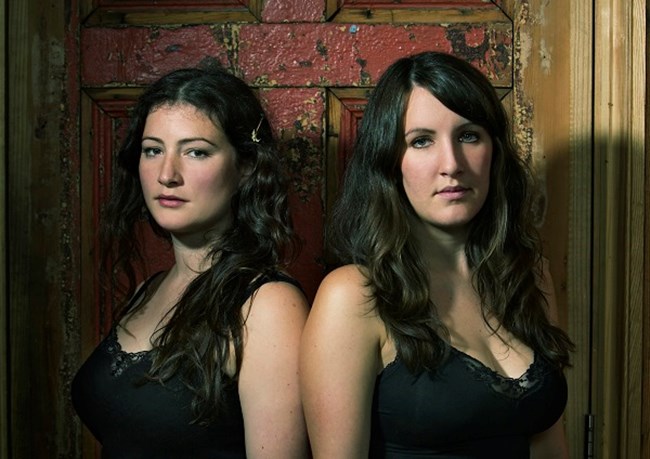 The Unthanks © Sarah Mason
The Unthanks     
17:45     Theatre Stage

Ten Years On Stage

Rachel & Becky Unthank (voice), Niopha Keegan (violin, voice), Adrian McNally (piano, voice, celeste, kalimba, Fender Rhodes, percussion), Chris Price (bass, guitar, ukulele), Martin Douglas (drums, percussion), Becca Spencer (viola), Kath Ord (violin), Lizzie Jones (trumpet), Gemma Kost (cello)

Formerly known as Rachel Unthank and the Winterset, The Unthanks is a prominent group in the British Folk Rock scene. Rachel and Becky sisters' approach to storytelling straddles the complex relationship between modernism and learning from the past. Their compositions combined with Rachel and Becky's crystal clear interpretations make you spontaneously cry or smile, a true wonder.

Their albums were lauded by the most demanding British critics as well as being nominated for the Mercury Music Prize (2008) and the BBC Folk Awards (2008).

At Brosella, The Unthanks will present a mix of traditional material from their ten year career as well as numbers from their latest album Mount the Air. This album received five-star reviews in The Daily Telegraph and The Irish Times and four-star reviews in the Financial Times and The Guardian.

This intimate and original folk group overflowing with feeling and musical intelligence is simply a must!

http://www.the-unthanks.com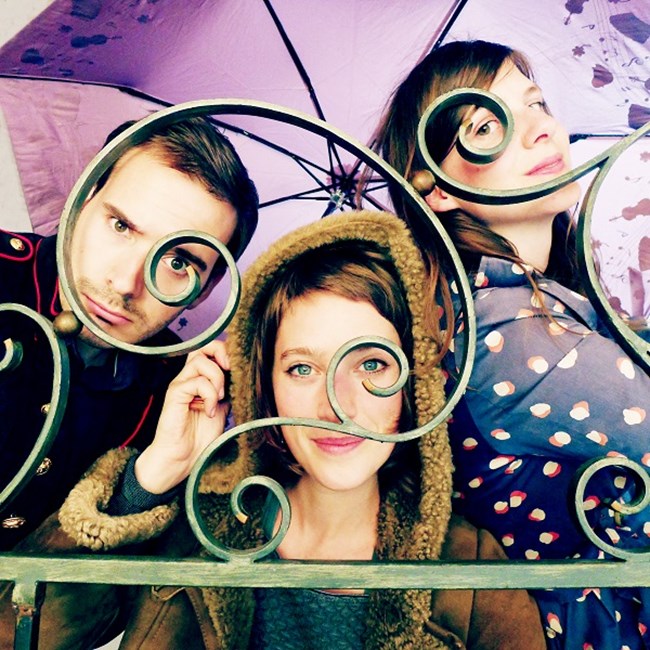 OakTree © Yann Lecollaire
Sarah Klenes & OakTree     
19:00     Palm Stage

BROSELLA CARTE BLANCHE

Thibault Dille (accordion), Annemie Osborne (cello), Tcha Limberger (violin), Michel Massot (tuba), Magic Malik (flute, voice).

Sarah Klenes (1983) was born in Liège and lives in Brussels. She started studying music and vocal jazz in particular after a 3-year contract as a ballet dancer in the Royal Ballet of Flanders (Antwerp).
Her group, OakTree, is an acoustic music trio exploring the unusual combination of voice, cello and accordion. It is an adventure into sound, colour and texture, full of surprises, nourished by jazz, folk and chanson, a poetic and unbound music brought alive by three generous tightrope walkers transporting their listeners to the land of dream and dance!

Especially for their carte blanche, Sarah and the members of OakTree, Annemie Osborne and Thibault Dille, surround themselves with three guests: Michel Massot (trombone & tubas) and Tcha Limberger (violin & voice) - together they pursue a collaboration initiated whilst recording their last album 'Well' (released in July 2014) – and Magic Malik - the French flautist, composer and vocalist. The performance they are preparing for the 40th anniversary of Brosella is inspired by the cycles of seasons, life, nature and breathing. Their music is an invitation to dance, a time of spontaneity and freedom, a land where voices weave and converge in a garden full of sounds and lights: a singular musical permaculture.

http://www.oaktreetrio.com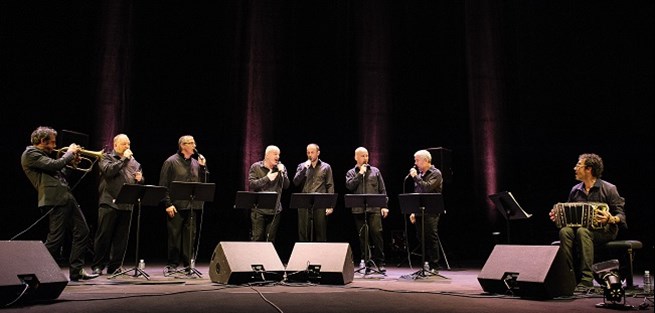 A Filetta with Paolo Fresu & Daniele di Bonaventura © Sébastien Cholier
A Filetta, Paolo Fresu & Daniele di Bonaventura     
20:15     Theatre Stage

'Danse mémoire danse'

A Filetaa : Jean-Claude Acquaviva, François Aragni, Paul Giancily, Stéphane Serra, Jean Sicurani & Maxime Vuillamier (voice), Paolo Fresu (trumpet, bugle) & Daniele di Bonaventura (bandoneon).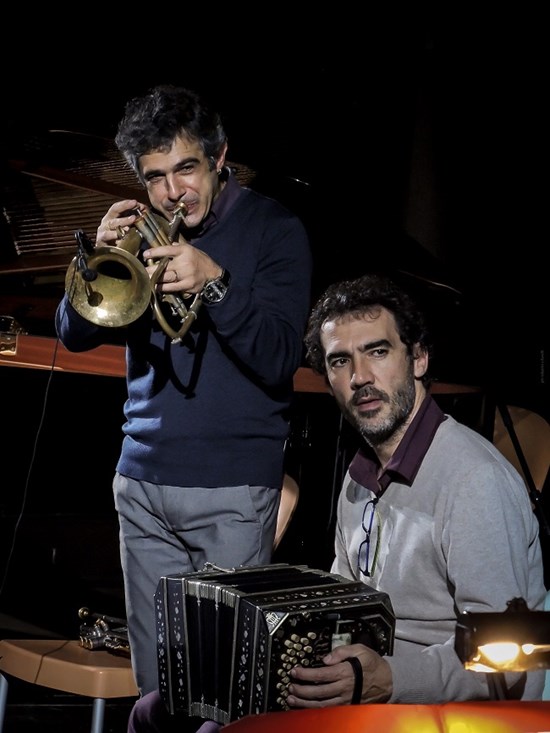 Paolo Fresu & Daniele di Bonaventura © Roberto Cifarelli
'Danse mémoire danse' is the result of a fascinating collaboration between two great Italian lyrical improvisers, the trumpeter and flugelhorn player Paolo Fresu and bandoneonist Daniele di Bonaventura, playing together with the magical voices of the polyphonic Corsican ensemble A Filetta.

'Danse mémoire danse' is a musical and vocal alchemy based on the work around the complementary and contrasting perspectives of two men, both islanders, outstanding people who experienced the 20th century in an exceptional manner: Aimé Césaire was a writer, poet and playwright from Martinique and Jean Nicoli was a teacher and resistance fighter who was executed in Bastia in 1943 by the fascist Italian occupying forces. Césaire was a descendant of African slaves and a fierce defender of the 'negritude' concept he invented. Jean Nicoli hated the fate to which Africans were subjected in the name of 'progress' and 'civilization' of colonialism. Both passionately loved Africa.

These musicians are Corsicans and Italians, polyphonists and jazzmen, all deeply rooted in their own traditions, and will use voice, trumpet and bandoneon to bring out the ideals and also the dreams of these 'cloud princes' by offering a musical mix that belongs to no-one in particular because it belongs to everyone.
http://www.afiletta.com
http://www.paolofresu.it
http://www.danieledibonaventura.com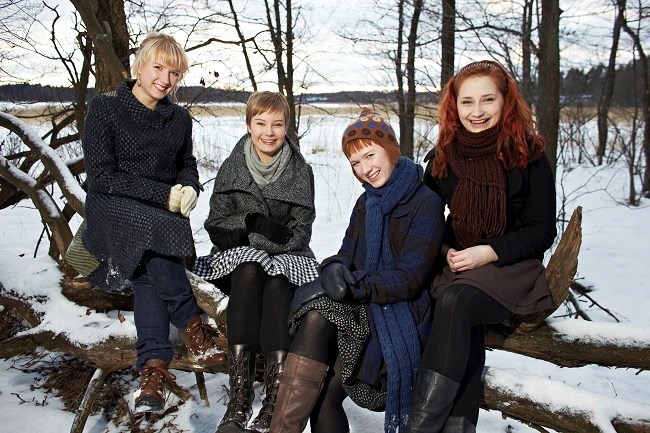 Kardemimmit © Eero Grundström
Kardemimmit     
21:30     Palm Stage

Maija Pokela, Jutta Rahmel, Anna Wegelius & Leeni Wegelius (kantele, voice)

Kardemimmit is a Finnish folk music group formed by four young women: Maija Pokela, Jutta Rahmel, Anna Wegelius and Leeni Wegelius. They are singers and players of the kantele, the national instrument of Finland. The group's roots go back to the music school Juvenalia in Espoo, southern Finland where all of the members studied.

The women of Kardemimmit have been playing together for over ten years. This long history has led to the creation of a unique sound in both the group's singing and playing. Kardemimmit has been a pioneer of kantele music: in 2004, the Kantele Association chose the group as the kantele group of the year and the following year, it won the national kantele group contest in its category.
The group's repertory consists of modern folk music, mostly composed by the members themselves. The music of Kardemimmit is fresh but it's strongly rooted in Finnish tradition from both Eastern and Western regions featuring, for instance the reki-style of singing, the Perhonjoki valley kantele style, Karelian small kantele and 'runo'-song traditions, as well as improvisation in the archaic style.

http://www.kardemimmit.fi

In collaboration with the Finnish Cultural Institute for the Benelux.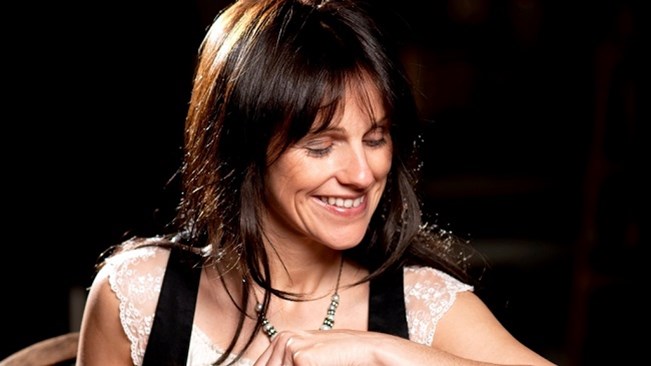 Sharon Shannon © Con Kelleher
Sharon Shannon Band     
22:45     Theatre Stage

Sharon Shannon (fiddle, button accordion, tin whistle, melodeon), Sean Regan (fiddle, vocals), Alan Connor (piano, electric guitar, vocals) & Jim Murray (guitar).

Co-Founder of the traditional band Arcady and historical member of The Waterboys, the Irish accordionist Sharon Shannon has since had a long and varied solo career. Her album, 'The Galway Girl' (2008), has gone four times Platinum in Ireland and the title track has won the Meteor Award for most downloaded song over two years. The Meteor Awards also honoured Sharon as the youngest ever winner of the Lifetime Achievement Award.
Since then, this ambassador of Irish music has toured heavily around the world and has even played for Presidents Clinton in The White House and Obama in Dublin.
The long list of collaborations with top names such as Adam Clayton and Bono (U2), Kate Bush, Alison Krauss and Sinéad O'Connor speaks for itself and is testament to Sharon's versatility and talent.

Sharon Shannon has music at her fingertips ... literally! We look forward to welcoming her to the festival.

http://www.sharonshannon.com    
10 July 2016        

Brussels Jazz Orchestra © Marco Mertens
Bert Joris & Brussels Jazz Orchestra     
15:00     Theatre Stage
AVANT-PREMIÈRE
Bert Joris (trumpet); Frank Vaganée, Dieter Limbourg, Kurt Van Herck, Bart Defoort & Bo van Der Werf (saxophone); Marc Godfroid, Lode Mertens, Frederik Heirman & Laurent Hendrick (trombones); Serge Plume, Nico Schepers, Pierre Drevet & Jeroen Van Malderen (trumpet); Nathalie Loriers (piano); Jos Machtel (bass) ; Toni Vitacolonna (drums).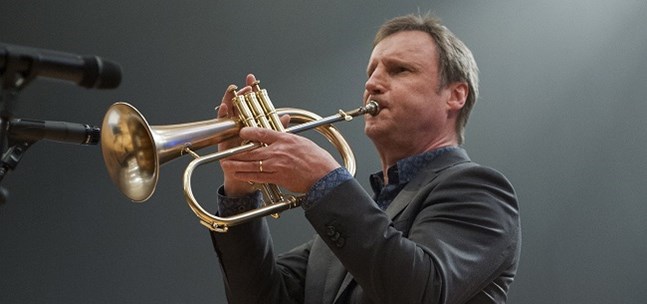 Bert Joris © Jos Knaepen
Jazz trumpeter Bert Joris (1957) has an impressive discography. His works received international awards and are performed by musicians all over the world. He is often invited as a soloist, composer, arranger and conductor by larger European formations and big bands. He has built a close relationship with the BJO and as their house composer he has produced three CDs.

The Brussels Jazz Orchestra, founded in 1993, has become one of the world's best 'classic' big bands working and performing with many big names. Typical of the BJO is the wide-ranging diversity of their repertoire.

The Brussels Jazz Orchestra has planned a new project in collaboration with Bert Joris - their fourth large-scale composition and production together with Bert. He cannot give away much about what he's planning, but one thing is certain, is that it'll be inspired by groove!
Especially for the 40th edition of Brosella Folk & Jazz, there will be an exclusive avant-premiere of Bert Joris and BJO's brand new project. The CD will be released in January 2017.
http://www.bertjoris.com
http://www.brusselsjazzorchestra.com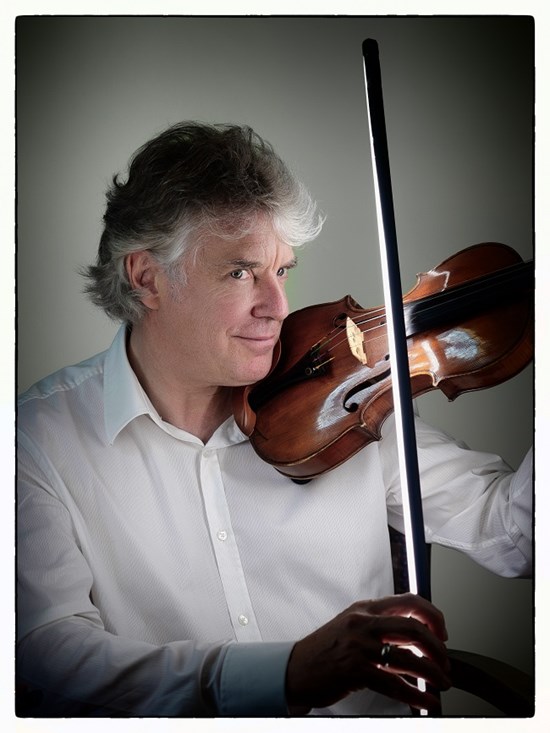 Didier Lockwood & special guest Biréli Lagrène     
16:30     Palm Stage
Didier Lockwood (electric and acoustic violin), Biréli Lagrène (guitar), Fiona Monbet (violin), Darryl Hall (double bass).
The highly acclaimed Frenchman Didier Lockwood is considered by many to be the world's greatest jazz violinist ever. Known for being keen to explore different musical horizons, he has been touring the world and going 'outside the box' for the last 40 years with the most acclaimed jazz, rock, world music and classic performers.

He has received a large number of prizes and distinctions over the last four decades such as 'les Victoires de la Musique', 'Django d'Or', the SACEM and Jazz Academy prizes, the 'Django Reinhardt' prize and election as 'Chevalier de la Légion d'honneur et d'Officier du Mérite National et des Arts et Lettres'.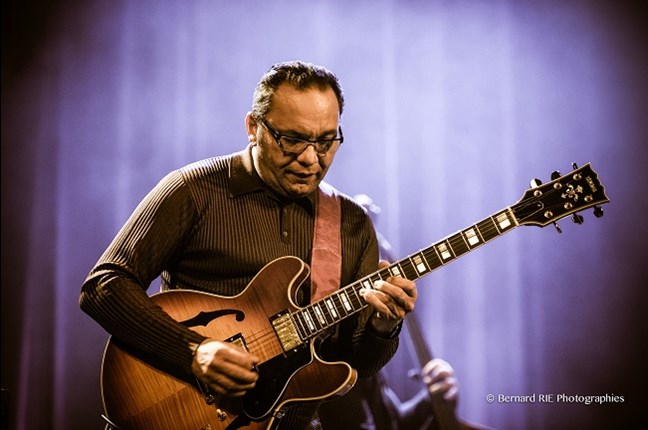 Biréli Lagrène © Bernard Rie
At Brosella, Didier has invited jazz guitarist Biréli Lagrène, considered by his peers as one of the worthiest inheritors of Django Reinhardt, founding father of Gipsy jazz. They will be joined by French violinist and former student of Didier Lockwood, Fiona Monbet and American bassist Darryl Hall.

Didier Lockwood will present his very personal version of Gypsy jazz standards and some of his own compositions.

http://www.didierlockwood.com
http://www.bireli-lagrene.fr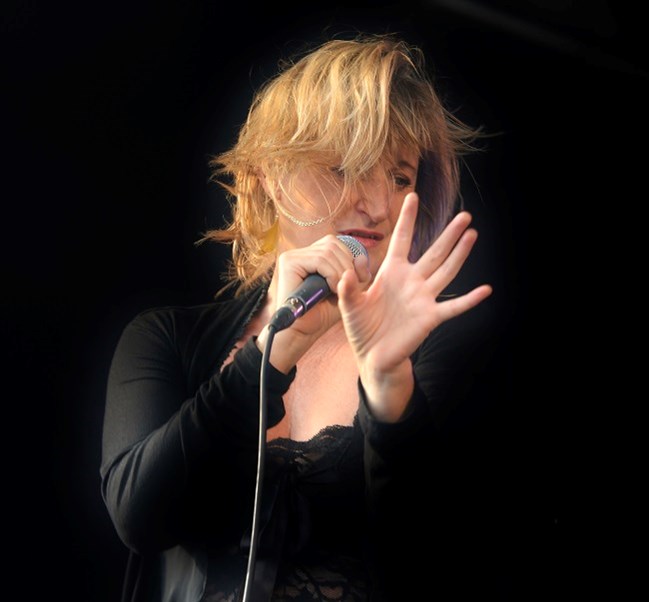 B.J. Scott © Santina Vaccalluzzo
Beverly Jo Scott & Bruno Castellucci Quintet     
17:45     Theatre Stage
BROSELLA PROJECT
BJ Scott (guitar, voice), Bruno Castellucci (drums), Ron Van Rossum (piano), Jean-Paul Estievenart (trumpet), Joe Higham (saxophone), Bart Denolf (double bass), Patrick Deltenre (guitar), Carmen Araujo Santamaria (voice).
Beverly Jo Scott doesn't need any introduction. This talented songwriter has already a long list of excellent live and studio albums to her name. Her friendship and numerous musical collaborations with many different musicians made her popular in the United States, Europe and Japan.

After the Woody Guthrie Tribute concert ('Woody100 Project') she presented in 2012 during the folk day, she now offers a unique jazz concert!

Bruno Castellucci © Michel Binstok
For this special anniversary concert; B.J. has chosen to play with the living legend of Belgian jazz, drummer Bruno Castellucci who celebrates this year his 50th anniversary as a performer.

B. J. will be joined on stage by Carmen, a finalist in 'The Voice', and guitarist Patrick Deltenre, to pay a beautiful tribute to some of the most beautiful jazz voices (Nina Simone, Billie Holiday, etc.). B. J. Scott's concert with her sense of humour and poet's approach to life promises to be unforgettable.

Ruben Machtelinckx © Geert Vandepoele
Ruben Machtelinckx     
19:00     Palm Stage
BROSELLA CARTE BLANCHE
Ruben Machtelinckx (guitar, banjo), Thomas Jillings (saxophones), Niels Van Heertum (euphonium), Nils Økland (Hardanger fiddle), Jakob Bro (guitar), Ingar Zach.(percussion).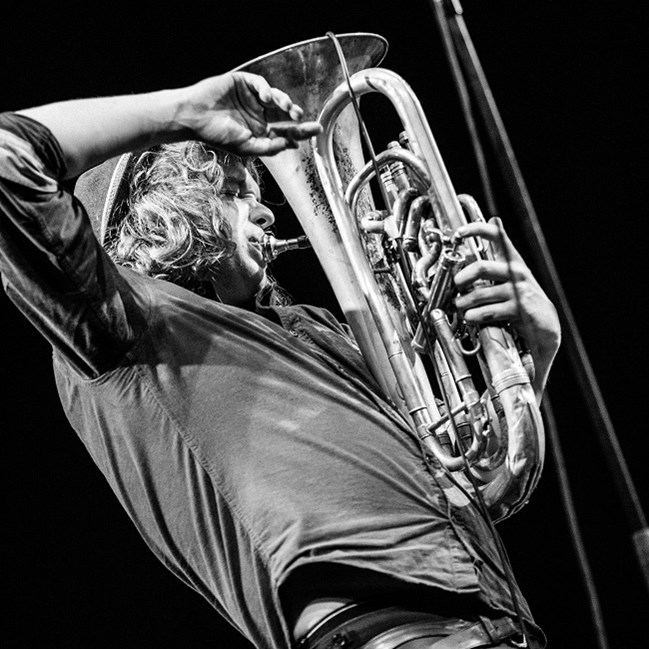 Niels Van Heertum © Geert Vandepoele
Ruben Machtelinckx took master classes with a long list of top artists. The lessons with mentors Pierre Van Dormael and Karl Van Deun proved especially inspiring and motivated him try to find his own way in life and music. He currently plays and composes for his duo Linus and his Machtelinckx /Jensson/Badenhorst/Wouters Quartet. He is an active musician in different side projects ranging from improvisation to pop.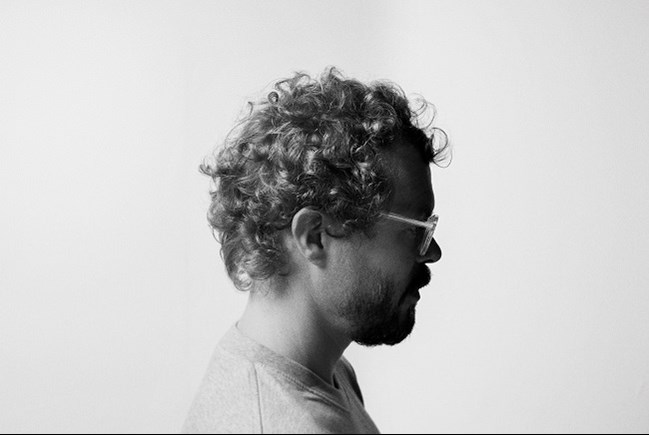 Jakob Bro
In 2012 he went to Copenhagen to take some lessons with Jakob Bro and to record his first album 'Faerge' as leader with Hilmar Jensson, Joachim Badenhorst and Nathan Wouters (El Negocito Records). This album was chosen as the best release by a Belgian band in Knack's top ten jazz records of 2013. Several albums followed, including 'Flock' and others with his duo Linus and guests, the last of which was 'Felt Like Old Folk' with Niels Van Heertum and Nils Økland (February 2016).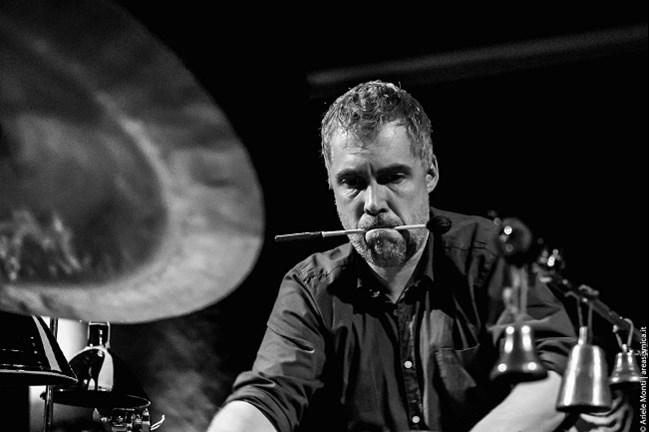 Ingar Zach © Ariele Monti
With his Carte blanche at Brosella Folk & Jazz 2016, Ruben will perform his own new compositions together with Thomas Jillings (on various reed instruments) and Niels Van Heertum (euphonium). For this special occasion, he invites Nils Økland, a renowned master of Norway's national instrument the Hardanger fiddle; Norwegian percussionist Ingar Zach and Danish guitarist Jakob Bro.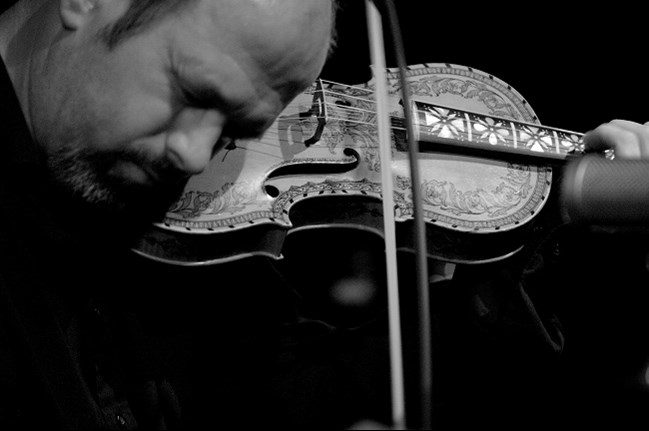 Nils Økland © Frederic Boudin
These top musicians represent a solid fixture in the Scandinavian and international jazz and improvisation scene
http://www.rubenmachtelinckx.com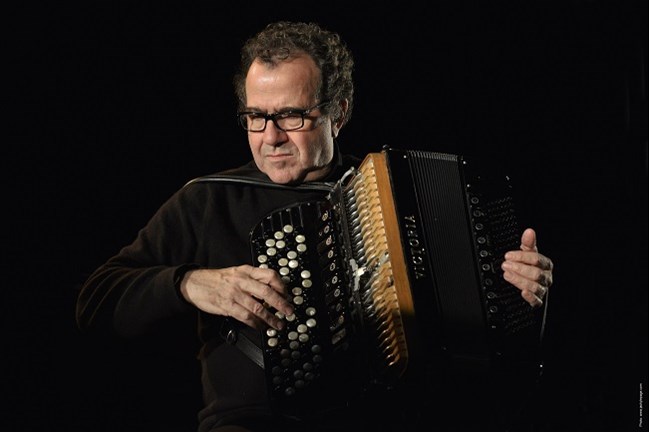 Richard Galliano © Jacky Lepage
Richard Galliano New Musette Quartet & special guest Philip Catherine     
20:15     Theatre Stage
Richard Galliano (accordion), Philip Catherine (guitar), Philippe Aerts (double bass), Hans Van Oosterhout (drums)
The internationally recognized French accordionist Richard Galliano gave the accordion a distinctive and different sound to the French musette. He learned everything on stage in the 70s, with artists like Nougaro, Barbara, Reggiani and Aznavour. But it was his meeting with the renowned bandoneon player Astor Piazzolla that led him to invent the French 'new musette' based on his Argentinian's 'nuevo tango'.

Through his musical emphasis on melody, rhythm, and harmony, Richard Galliano has succeeded in imposing his instrument in genres like French chanson, classical music as well as South American, jazz and world music.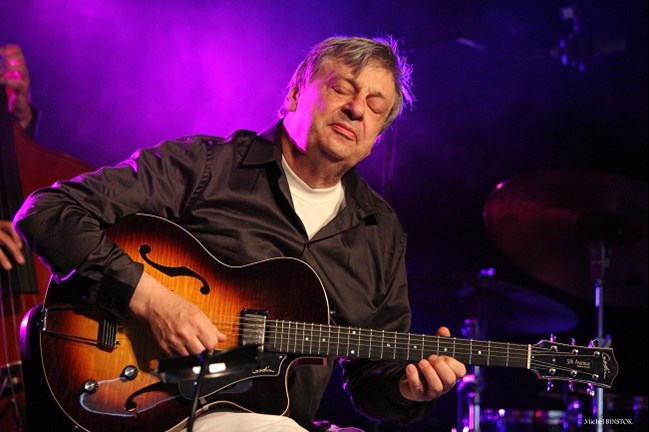 Philip Catherine © Michel Binstok
It is alongside his friend, jazz guitarist Philip Catherine, that Richard will present his best solo compositions of the last 30 years. Philip is a major figure of the European jazz scene, known for his unique approach and sound. He was already Richard's ally during the recording of his 'New Musette' in 1991. His many albums and rewards is proof of his overwhelming success.

His loyalty is undoubtedly a good reason for his presence at the 40th edition of the festival. A concert not to be missed!

http://www.richardgalliano.com
http://www.philipcatherine.com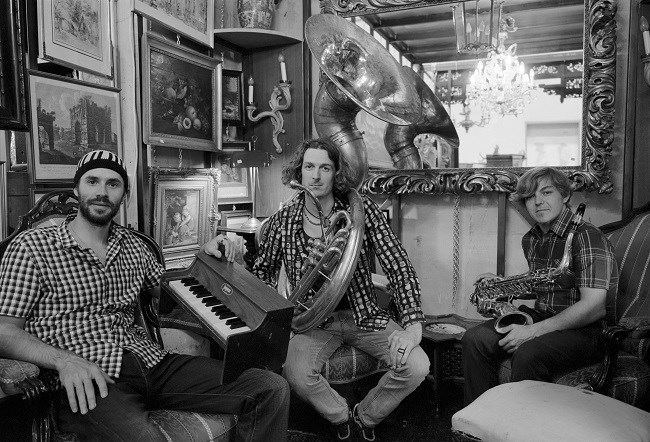 Random Control © Severin Koller
David Helbock's Random/Control     
21:30     Palm Stage
'THINK OF TWO'
David Helbock (piano, inside-piano, toy-piano, melodica, percussion, toys, electronics), Johannes Bär (trumpet, Flugelhorn, piccolo-trumpet, euphonium, tuba, sousaphone, alphorn, didgeridoo, beat-box, percussion, electronics) and Andreas Broger (tenor sax, soprano sax, clarinet, bass clarinet, flute, slide-trumpet, percussion)
After carrying off numerous awards, not least the audience prize at the world's biggest solo jazz-piano competition at the Montreux Jazz Festival and the most important prize in Austria - the 'Outstanding Artist Award' - in 2011, as well as a lot of enthusiastic and international reviews for his CDs, David Helbock (1984), the Austrian pianist and composer is without doubt on the way up to a great international musical career.

Helbock is not only a brilliant pianist; he is also a very individual thinker, who invests not only a great deal of dexterity but also a significant amount of brain activity in his projects. One of his major works (among others) was a year-long compositional project in which he wrote a new piece every day for a whole year (In April 2010, his 'Personal Realbook', with over 600 pages of music was released).

David Helbock and his Random/Control trio use a huge variety of 'unorthodox' instruments that enrich the facets of a lesser known musical universe. David's music thrills both the body and the mind.

David Helbock has toured and recorded with various projects all over the world and his discography includes some 15 albums.

http://www.davidhelbock.com

In collaboration with Österreichisches Kulturforum.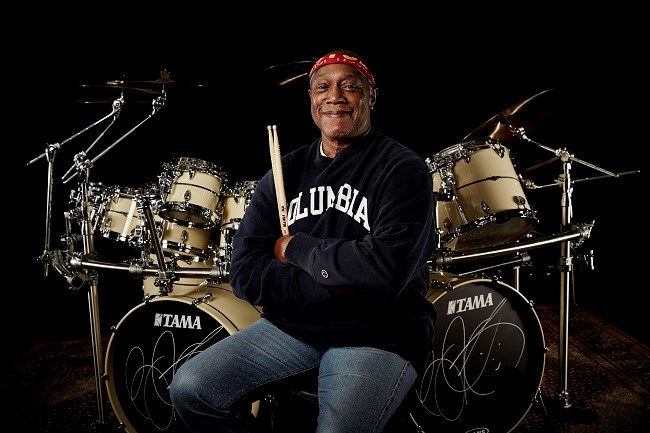 Billy Cobham © TAMA
Billy Cobham Band     
22:45     Theatre Stage
'TIERRA DEL FUEGO'
Billy Cobham (drums), Jean-Marie Ecay (guitar), Christian Galvez (bass), Steve Hamilton (keyboards) and Camelia Ben Naceur (keyboards)
Billy Cobham was a co-founder of the jazz-rock combo, Dreams (1969 - with the Brecker brothers) and the jazz-drummer of Miles Davis's new fusion ensemble. Ever since his breakthrough in the early 1970s as a founding member of the Mahavishnu Orchestra with guitarist John McLaughlin, and as a drummer/leader whose recordings and powerful, complex style of play have exerted a strong influence on the course of jazz and jazz-fusion; Billy Cobham (1944) has remained a tireless musical explorer. His debut solo album release, Spectrum (1973), with Tommy Bolin on guitar and Jan Hammer on electric piano, was a breakthrough in jazz-fusion and is universally recognized as one of the genre's most significant and influential creations.

The pioneering and versatile Cobham has contributed seminally as a master drummer, percussionist, composer, producer, educator, clinician and tireless musical explorer. With the same energy and exuberance he displayed in his youth, he forges ahead with an always passionate commitment to innovation and service to the world through his music.

At the 40th Brosella Folk & Jazz festival, Billy Cobham will present 'Tierra del fuego', the fourth and last volume of music dedicated to the memory of his parents William and Ivy. For the past 10 years, Billy Cobham has developed this song book that began with 'Fruit From the Loom', 'Palindrome' and 'Tales from the Skeleton Coast'