BASSDRUMBONE:
40th Anniversary tour and recording in 2017 !!!!!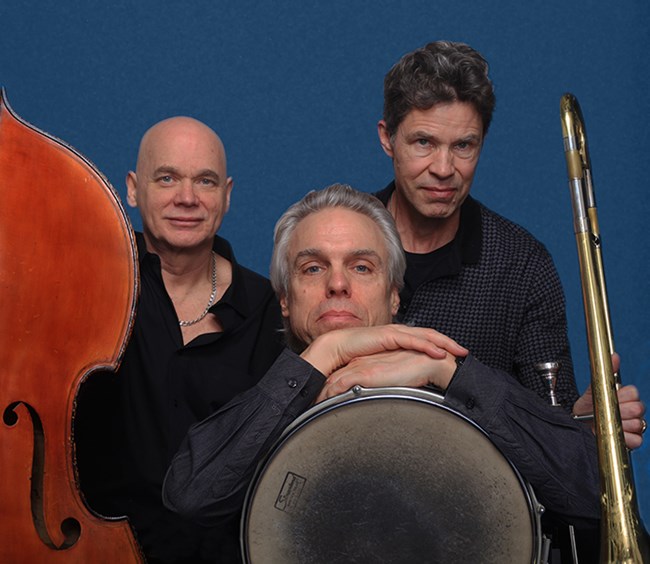 February 2016 © Jordan Hemingway
BassDrumBone is a trio that has wedded the uniqueness of its instrumentation with the singular personality of its three members. A true collective, their music combines three distinct compositional and improvisational approaches with an exceptional musical rapport.
Mark Helias, Gerry Hemingway and Ray Anderson began performing as a trio in the fall of 1977. Their first record, "Oahspe", was released in 1979 on the Auricle Record label. Bob Rusch in his review of the record, wrote: "Exceptionally good music, fearlessly played and tightly coordinated. Recommended."

In 1984 "Right Down your Alley" was released on Soul Note Records of Italy and in the beginning of 1986 "You Be" was released on the Minor Music label of Germany. Both records received acclaim from the European and American press including a five star review in Downbeat magazine for "You Be".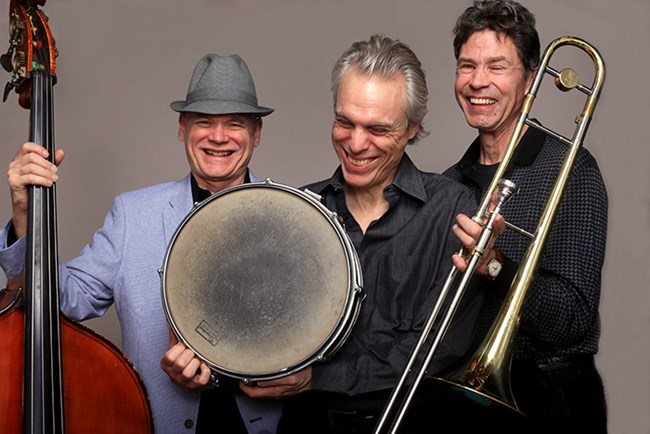 February 2016 © Jordan Hemingway
Next in 1988 came "Wooferlo" which was released on the Soul Note label. Ben Watson of Wire Magazine commented: "Each musician has a story to tell, the solos are stuffed with event and happenstance".

After 1988 the group went into a temporary dormancy while all three of its members pursued their own individual groups. In the fall of 1993 BassDrumBone became active again for a tour in Europe. A tour in 1996 yielded "Hence the Reason"(enj9222) and in March of 1999 BDB released some archival material from 1986-97 on an Auricle Records CD entitled "Cooked to Perfection". BassDrumBone celebrated its 25th year together with the release of "March of Dimes" on the Dutch label Data.
On the eve of their 30th anniversary, Clean Feed released "The Line Up". Followed by "The Other Parade" also on Clean Feed in 2009.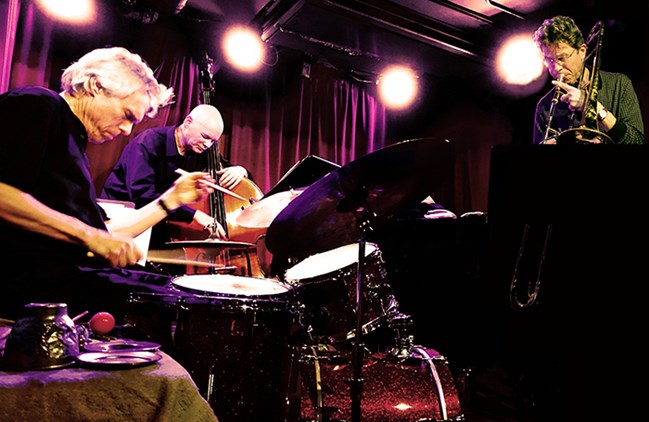 Live in NYC 2016 © Jordan Hemingway
And now on November 15, 2017 will come a very special double CD called "The Long Road" on Auricle Records.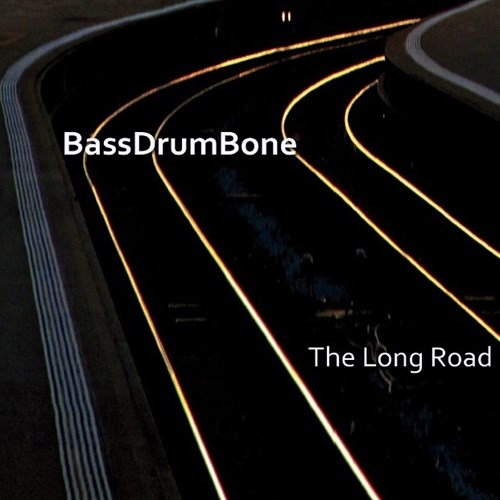 At their age they appreciate that life is short, and just being alive at all, which is not a flippant statement in some of their cases. Wynton Marsalis once remarked in a dinner conversation that he had heard about Ray Anderson and was "pretty sure he was dead". It's funny on the one hand but also aptly illustrates the huge gap between what they do and the commercial jazz world's awareness of their many contributions to jazz history.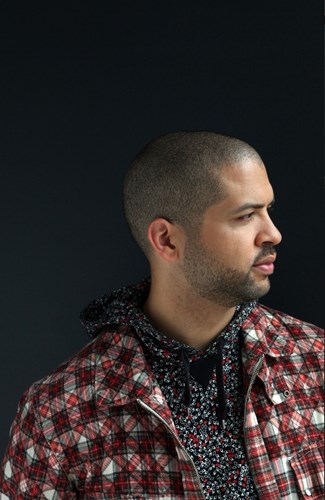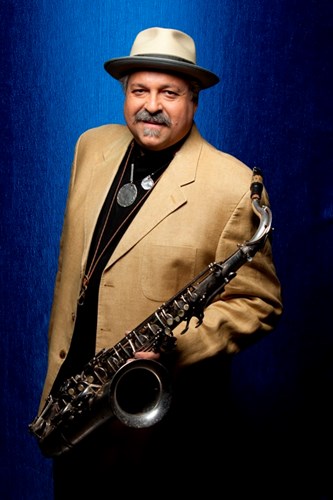 ©  Jason Moran                                                   Joe Lovano © Jimmy Katz
They wish to change that dynamic and decided first of all to do something different for this new recording and invited their friends Joe Lovano and Jason Moran to join them for some quartet material. The project was proposed to all of the major labels and they all responded very positively but could not accommodate 2017 as a release year due to their prior commitments. BassDrumBone then decided that their overall plans were best served if they took full control and responsibility of the production as well as their far-reaching worldwide touring plans for this anniversary year in 2017.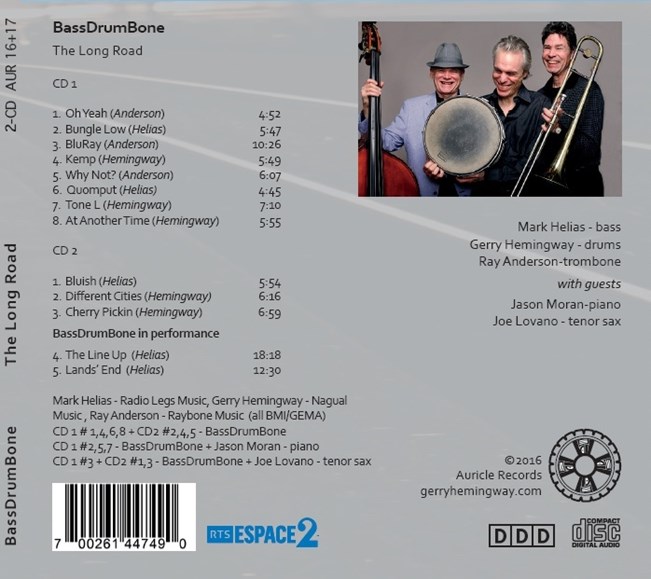 More information: