Am I Jazz? 2020
Showcases. Nov 11-15, 2020






Am I Jazz?, an annual festival of Black American and improvised music. The program focuses on vanguard expressions, emphasizes contrasts and parallels between new acoustic and electronic music, and invites an audience to listen, to discuss, and to dance.
 
In response to the exceptional times, this year the festival does an intermission with broad international programming. Instead, it's going inward. Commissioned by the Ukrainian Institute, Am I Jazz? presents an online showcase of local musicians who celebrate Black American music in their mastery. Who found a way to connect it to our native melodies, with our industrial and seashore landscapes, our cities, friends, and events in mind.
 
The program includes all-star bands of the Kyiv scene: contemporary and mainstream jazz adepts Dennis Adu Quintet, and avant-garde devotees Yuriy Seredin Quartet. We will hear a minimalistic trio based in Odesa Marevo and a progressive Danylo Vinarikov Ensemble from industrial Dnipro City. And Lviv-native IMAGOjazz will be responsible for the jazz rhythms with ethnic melodies intertwined.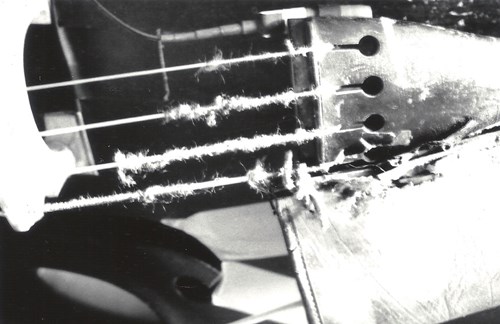 The videos will premiere between Nov 11-15 via YouTube and Facebook official channels of Am I Jazz? and Ukrainian Institute.

Premiers schedule:
Nov 11 - Yuriy Seredin Quartet  
Nov 12 - Marevo
Nov 13 - Danylo Vinarikov Ensemble
Nov 14 - IMAGOjazz
Nov 15 - Dennis Adu Quintet

amijazzfestival.com
facebook.com/closer.jazz
https://www.youtube.com/channel/UC8VWKJTOr9JOEXY_A6BxRaQ

The Ukrainian Institute is a public institution affiliated with the Ministry of Foreign Affairs of Ukraine. Our mission is to strengthen Ukraine's international standing through the means of cultural diplomacy. We facilitate international connections between people and institutions and create opportunities for Ukraine to interact and cooperate with the world.
https://ui.org.ua/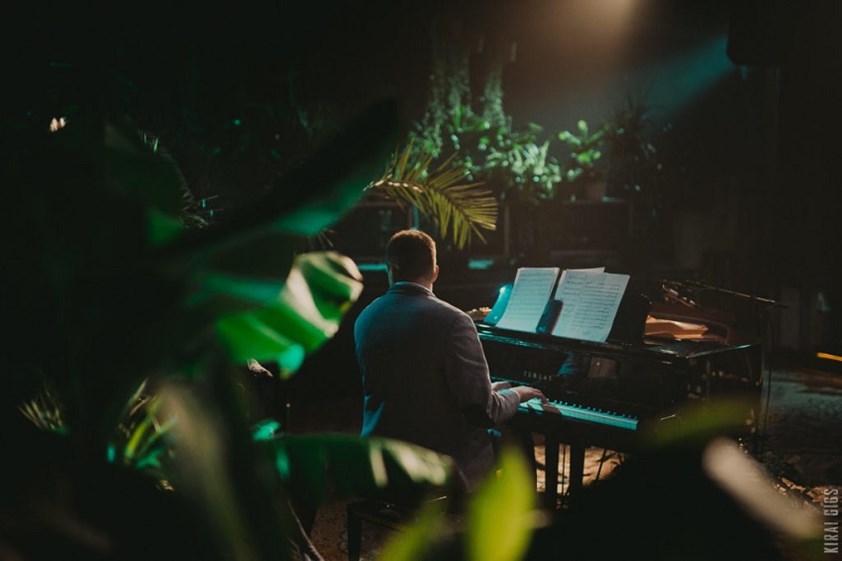 Yuriy Seredin Quartet

Yuriy Seredin – piano
Borys Mohylevskyi – saxophone
Ilya Alabuzhev – bass
Oleg Markov – drums

Premier: November 11

Yuriy Seredin (b. 1988) – Ukrainian jazz pianist and composer, currently residing in Kyiv. As a kid Yuriy studied privately with Eugeny Filin, former teacher of improvisation of Moscow Conservatory. Filin made a huge impact on the forming of musical taste and way of thinking and understanding improvisation and composition. Later on in 2006-2011, Yuriy studied as a composer in Lviv National Music Academy and in 2014-2015 as jazz pianist and composer in Berlin Jazz Institute with famous drummer and composer John Hollenbeck.
In 2018 Yuriy's debut record Asylum Search was released and won the A-Prize (Independent Ukrainian music award established by the digital media «Radio Aristocrats») as the best jazz record of the year. Yuriy is active on Ukrainian jazz scene as well as film and TV composer.
He played and recorded with Ben van Gelder, Seamus Blake, Nasheet Waits, David Norman to name a few.

https://www.facebook.com/yuriyseredinmusic/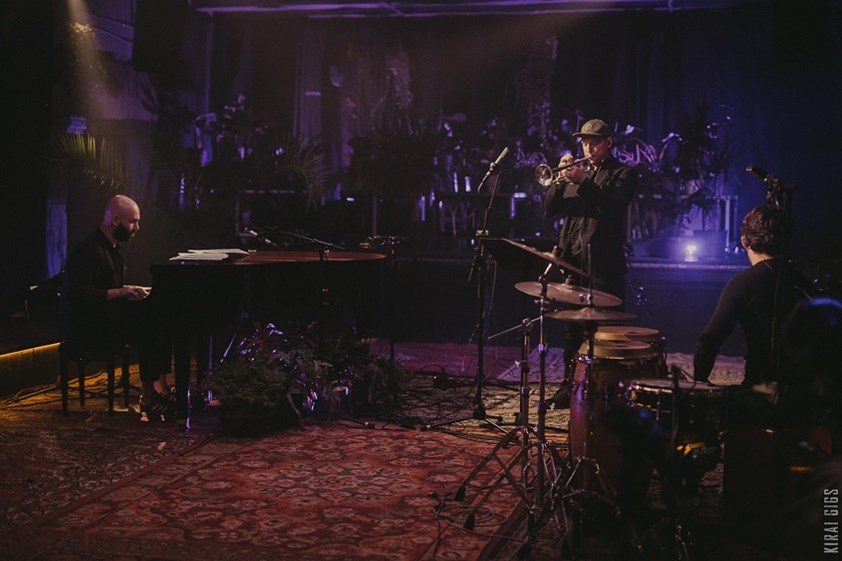 Marevo

Myroslav Pyatnikov – trumpet
Andrew Pokaz – piano
Daniel Castro – percussion

Premier: November 12

The band has formed in Odessa in the summer of 2020. All members graduated from Odessa National Music Academy, and during the lockdown used its room to jam in a trio. In improvisation, the base for the tune "Conversation with the void" was born, and it became the starting point for forming a project.
Members of Marevo have different backgrounds. Andrew Pokaz - is an acclaimed classical composer and pianist, leader of minimalistic jazz collective Pokaz trio. Myroslav Pyatnikov - mostly famous as a jazz trumpeter and a participant of various Balkan ethnic projects. Daniel Castro, who moved to Ukraine from Ecuador, brought his authentic rhythms. "Marevo" means "illusion" or "dry mist," the substance that fills the space. In a time when new reality created lots of holes, the band composed their original matter.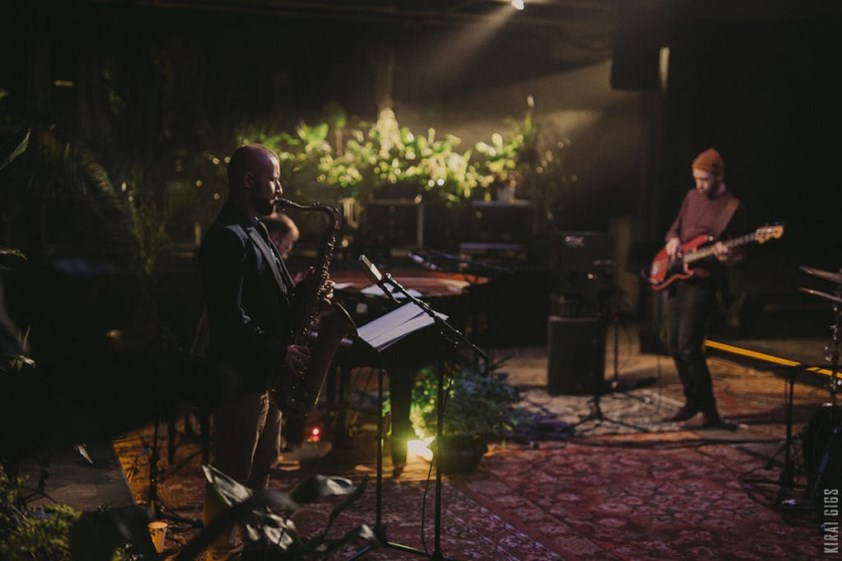 Danylo Vinarikov Ensemble

Danylo Vinarikov – saxophone
Oleksiy Bogolyubov – piano
Konstantin Ivchuk – guitar
Serhii Artemov – bass
Dmytro Lytvynenko – drums

Premier: November 13

Danylo Vinarikov Ensemble, one of the most active bands of the new generation of the Ukrainian jazz scene. The ensemble represents the industrial part of Ukraine - Dnipro city and dedicates music to their monolithic surroundings.
The band is led by composer and saxophone player Danylo Vinarikov. He graduated from the Dnipro Academy of music named after M. Glinka and currently teaches there. He's a member of projects such as Fusion Quartet (Ukraine), LIMOrchestra (Ukraine), Breezy Rodio Quintet (USA), performs with Oleksiy Bogolyubov, Eugene Pugachev, and others. In 2015 he formed Dark Side Trio, which evolved into Danylo Vinarikov Ensemble. In 2018 debut album "Old Bookcase" was released (as Dark Side Trio), followed by the recent record "Industrial Song".

http://facebook.com/trioDarkSide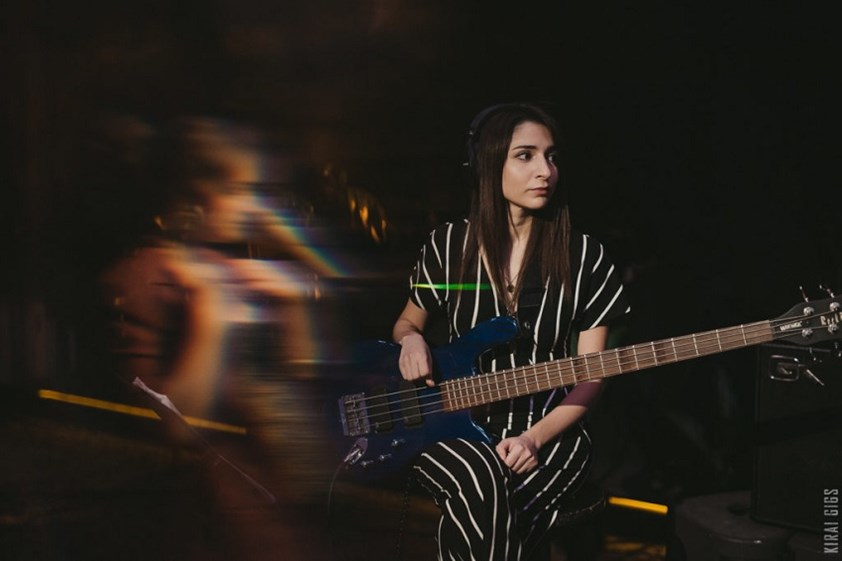 IMAGOjazz

Inna Pavlyk – keyboard
Yuriy Mykhailovsky – flute
Yuliyana Kovalska – vocal
Elina Arzumanyan – bass
Illia Tereshchenko – drums

Premier: November 14

IMAGOjazz – is a group of young musicians based in Lviv. They all have different backgrounds: Inna Pavlyk, Yuriy Mykhailovsky, and Yuliyana Kovalska trained in classical music, Elina Arzumanyan, and Illia Tereshchenko – in jazz.
The collective is striving to explore the limits of genres and as a result, found their original sound in the integration. The music is composed by Inna Pavlyk, so-composer and arranged by Yuriy Mykhailovsky. The experiments of IMAGOjazz during a short period of time brought lots of attention to the band. In December 2020, the deduct album will be released.

http://www.facebook.com/piznaysebevmuzytsi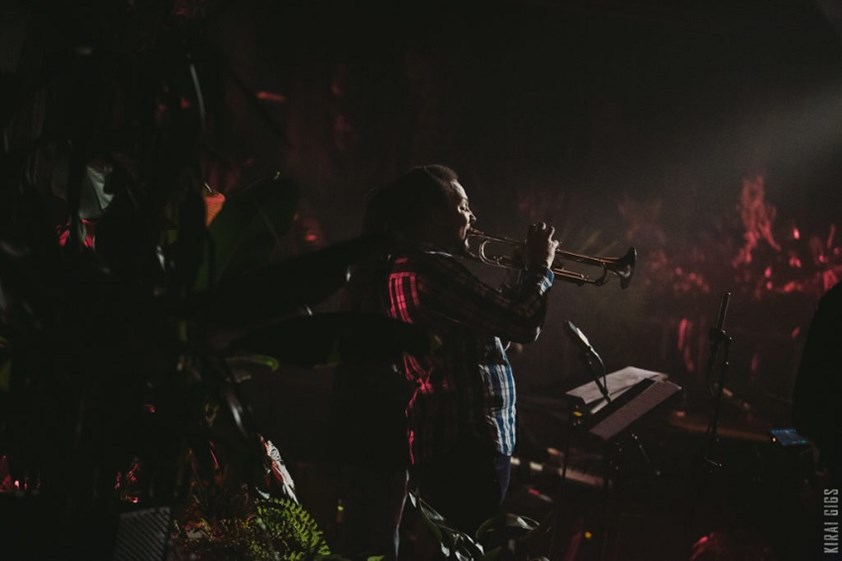 Dennis Adu Quintet

Dennis Adu – trumpet
Dmytro Aleksandrov – saxophone
Oleksandr Malyshev – piano
Oleksandr Yemets – bass
Pavlo Galitsky – drums

Premier: November 15

Dennis Adu is a composer, arranger, educator, and one of the most in-demand trumpet players on the Ukraine jazz scene. He was born in 1987 in Saltpond (Ghana). When he was two, his family moved to Kryvyi Rih, Ukraine. He started playing the trumpet when he was seven, and at the age of eight, he was invited to the Alexander Gebel Orchestra. In 2007 Adu won the "Do#Dж Junior" (The Best Trumpet Player), in 2009 in this competition he became the winner in nominations "The Best Musician in Ukraine" and "The Best Arrangement of Jazz Standard."
Dennis participated in such international festivals and competitions as "Millau en Jazz" (France), "Fel du Sher" (France), "Jazz A Vienne" (Viena), and many others. He played with Frank Lacy, Gregory Porter, Curtis Fuller, Jim Rotondi, Roy and Ofer Assaf, Steve Slagle, Javon Jackson, Larry Willis, Quincy Davis, Dana Hall, Jason Brown, Jimmy Bosch, Mitch Froman, Pete Nater Frankie Vasquez, Wayne Escoffery, Michael Dease, Mambo Legends Orchestra, Seamus Blake, John Hollenbeck, and other.
He leads the Quintet, Sextet, Septet, and Big Band. In 2017 Dennis Adu released his debut album Influences. The new album Sunlight Above the Sky is coming in November this year.

http://dennisadu.com/


Colour photography © Kirai Gigs