26th International Jazzfestival Münster 2017
The festival will start at the 6th of Jan 2017 and will end at the 8th of Jan 2017. The Theater Münster will host the festival and performances will take place in the big and the small theatre hall.

The confirmed line-up:

6th of Jan 2017
6 pm, Big Hall: EMPIRICAL (GB):
"The coolest of Britain's young jazz bands." (The Daily Telegraph)
    Nathaniel Facey – as
    Lewis Wright – vibes
    Tom Farmer – b
    Shaney Forbes – dr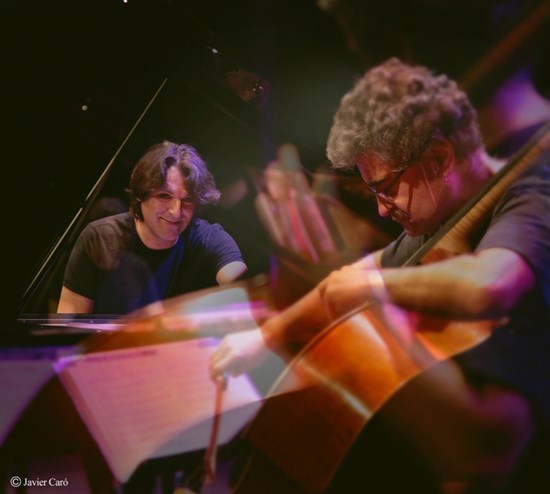 Dorantes and Renaud Garcia-Fons © Javi Caro
7.30 pm, Big Hall: DORANTES & RENAUD GARCIA-FONS (ES/FR): "PASEO A DOS":
"Flamenco für das 21. Jahrhundert auf ungewöhnlichen Instrumenten – Klavier und Kontrabass – gespielt von herausragenden Musikern mit ihren Grundlagen im Jazz, aber einer gemeinsamen Liebe für Flamenco." (The Daily Planet)
    David "Dorantes" Peña – p
    Renaud Garcia-Fons – b
9.00 pm Big Hall: EBERHARD/NEUSER/MARIEN (DE):
"I AM THREE – THE MUSIC OF CHARLES MINGUS"
    Silke Eberhard – as
    Nikolaus Neuser – tp
    Christian Marien – dr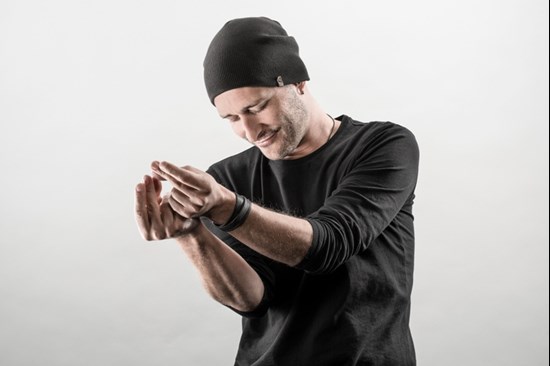 Andreas Schaerer © Reto Andreoli
10.30 pm Big Hall: SCHAERER/BIONDINI/KALIMA/NIGGLI (CH/IT/FI):
"A NOVEL OF ANOMALY"
    Andreas Schaerer – voc
    Luciano Biondini – acc
    Kalle Kalima – g
    Lucas Niggli – dr
7th of Jan 2017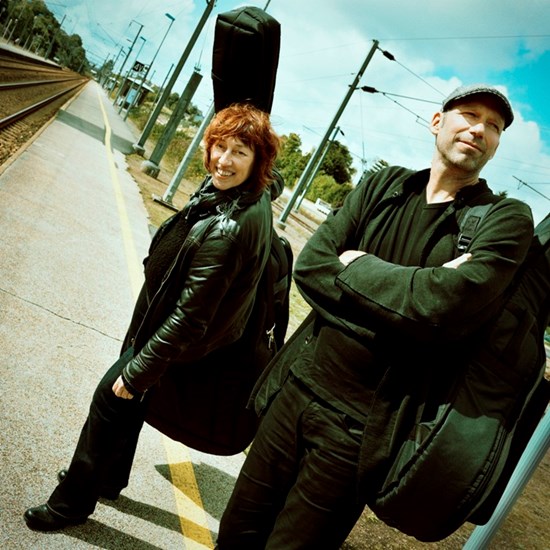 Hélène Labarriere and Hasse Poulsen "Busking" © Eric Legret
3.00 pm Small Hall: HÉLÈNE LABARRIÈRE/HASSE POULSEN (FR/DK) "BUSKING"
    Hélène Labarrière – b
    Hasse Poulsen – g
4.30 pm Small Hall: ALEXANDER HAWKINS – ELAINE MITCHENER QUARTET (GB)
    Alexander Hawkins – p
    Elaine Mitchener – voc
    Neil Charles – b
    Steve Davis – dr
6.00 pm Big Hall: PREISTRÄGER WESTFALEN-JAZZ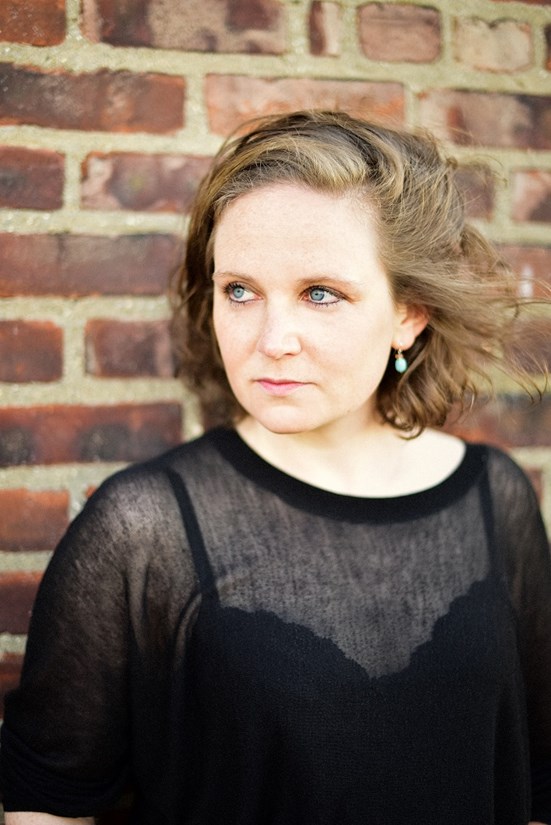 © Sally Lazic

The Westfalen Jazz Preis 2017 is awarded to the drummer Eva Klesse. The award will be handed out Sat, 7th. January 2017 during the 26th Internationalen Jazz festival Münster.
The musician originally from Werl (Westphalia) is regarded as the 'Rising Star' of the European Jazz scene. She is due to perform at the Jazz festival with her quartet. It is one of three concerts in relation to the accolade. It is quite rare to see female drummer in the world of Jazz. Eva Klesse is one of them. Quoting the credentials given by the artistic director of the festival Fritz Schmücker, the program presenter Waldo Riedl (domicil Dortmund) and Lena Jeckel (Bunker Ulmenwall Bielefeld) you find the following line : "Eva Klesse beeindruckt mit einem dynamischen Spiel, beherrscht feinste Nuancen und zarteste Töne. Sie überzeugt als Schlagzeugerin, Bandleaderin und Komponistin. In ihrem seit vier Jahren bestehenden Quartett prägt sie die Musik, eröffnet aber zugleich ihren Mitspielern alle Möglichkeiten, sich zu entfalten. Am Ende entsteht ein eigener Gruppensound auf Augenhöhe. Eva Klesse ist kreative Gestalterin mit identifizierbarer Handschrift und kongeniale Partnerin zugleich."
Eva Klesse started with drumming at the age of 11. She studied medicine first but changed the subject and decided to be a trained drummerby studying at conservatories in Leipzig, Weimar, Paris and New York. "Xenon" (enja records) was her debut album and got the Echo Jazz 2015  "Newcomer of the year".  Her second album "Obenland" made quite a splash in Europe too.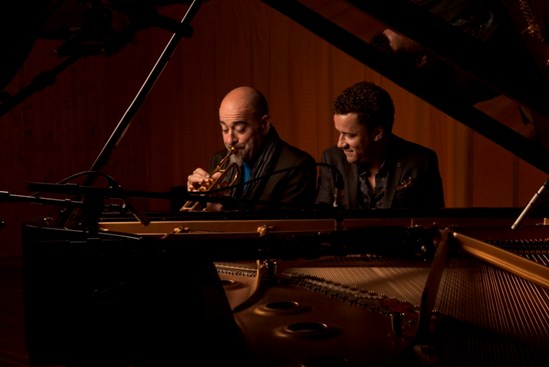 Stéphane Belmondo and Jacky Terrasson © Philippe Levy-Stab
7.30 Uhr Big Hall: JACKY TERRASSON / STÉPHANE BELMONDO / MAJID BEKKAS (FR/MA)
    Jacky Terrasson – p
    Stéphane Belmondo – tp
    Majid Bekkas – guembri, oud, voc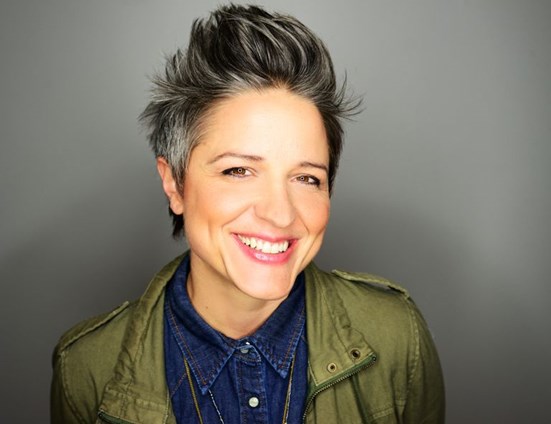 The Americana drummer Allison Miller © Shervin Lainez
9.00 pm Big Hall: ALLISON MILLER'S BOOM TIC BOOM (US)
    Allison Miller – dr, comp, arr
    Jenny Scheinman – viol
    Kirk Knuffke – cornet
    Jeff Lederer – cl
    Myra Melford – p
    Todd Sickafoose – b
10.30 pm Big Hall: BROTHERHOOD HERITAGE (FR)
    Michel Marre, Alain Vankenhove – tp
    Jean-Louis Pommier, Mathias Mahler – tb
    Chris Biscoe, Raphaël Imbert,
    François Corneloup – cl, sax
    François Raulin – p, arr
    Didier Levallet – b, arr
    Simon Goubert – dr
8th of Jan 2017
10:30 am Small Hall: Family concert: RITTER ROST UND DER SCHROTTKÖNIG
1.30 pm Small Hall: LUCIA CADOTSCH "SPEAK LOW" (CH/SE)
    Lucia Cadotsch – voc
    Otis Sandsjö – ts
    Petter Eldh – b
2.45 pm Small Hall: KAJA DRAKSLER / PETTER ELDH / CHRISTIAN LILLINGER (SI/SE/DE)
    Kaja Draksler – p
    Petter Eldh – b
    Christian Lillinger – dr
4.00 pm Big Hall: ICP ORCHESTRA (NL)
    Guus Janssen – p
    Ab Baars, Tobias Delius,
    Michael Moore – cl, sax
    Thomas Heberer – tp
    Wolter Wierbos – tb
    Mary Oliver – viol
    Tristan Honsinger – vc
    Ernst Glerum – b
    Han Bennink – dr
5.30 pm Big Hall: ANNE PACEO "CIRCLES" (FR)
    Anne Paceo – dr, comp
    Leila Martïal – voc
    Christophe Panzani – sax
    Tony Paeleman – fender rhodes
7.00 pm Big Hall: JOÃO BARRADAS TRIO (PT)
    João Barradas – acc
    André Rosinha – b
    Bruno Pedroso – dr
8.30 pm Big Hall: DANIEL ZAMIR QUARTET (IL)
    Daniel Zamir – sax, voc
    Tomer Bar – p
    Gilad Abro – b
    Amir Bresler – dr




Ticketing:

Tickets can be ordered during the 15th of Nov 2016 starting at 10.00 am. Please log in to http://www.theater-muenster.com/seiten/tickets-online.html

Prices Big Hall reserved seating:

category I:  stalls tier 1-14       42,00 €
category II:  2nd center gallery tier 1-3 and side gallery tier1   29,00 €
category III:  2nd side gallery tier2-3 and 3rd center gallery tier1-2  20,00 €
category IV:  3rd side gallery tier1-2      13,00 €

Small House
family concert         17,00 €

For festival passes click to http://www.jazzfestival-muenster.de/tickets/index.php#tab1.