Yôkaï - Yôkaï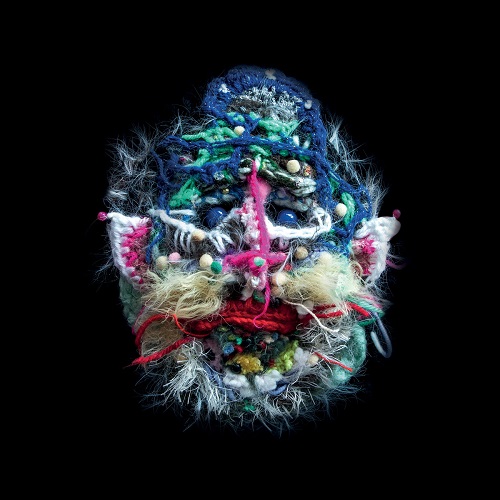 Y
Humpty Dumpty
Vijf jaar na het titelloze ep-debuut van Yôkaï is er nu eindelijk een vervolg. De caleidoscopische ritmen evenals de link met Ethiopische etnotradities bleven behouden maar dan op een gefilterde wijze en met toegevoegde waarden.
Jordi Grognard, samen met Yannick Dupont (Wolke) de stuwende kracht achter Yôkaï, is een ware "cratedigger" die houdt van vele muziekjes. Hem vastpinnen op een bepaald genre is onmogelijk. Hij duikt dan ook op in de meest verschillende groepen zoals Moker, Oba Loba, Machine Mass Trio en Giovanni Di Domenico & Abschattungen. Bij Yôkaï kan hij al deze invloeden kwijt.



Dat hij een grote voorliefde heeft voor Afrikaanse grooves en meer bepaald deze uit Ethiopië, heeft hij nooit ontkend. Dat kwam al tot uiting op de debuut-ep van Yôkaï, zij het onder verdoken vorm. Op het vervolg is dat net hetzelfde. Zo bevat de openingstrack 'Plutonia' verborgen Ethiopische referenties maar hij koppelt deze aan een spacy (surf)gitaar. Ontwrichtend en toch meteen verslavend mede door een trance verwekkende beat. In 'Daphné' lijkt hij samen met zijn medemuzikanten op zoek te gaan naar "close encounters of the third kind". Om even later stevig uit te pakken met wah wah gitaren en orgelvibes. Kant A sluiten ze af op de tonen van electro-golven en een gierende gitaar. Een vinnige punkdrive versmolten met gemuteerde sixties psychedelica à la Jimi Hendrix.
In 'Petit Indien n°3' (eerste track op kant B) geven ze aanvankelijk hun eigen interpretatie van "the French touch" om daarna lichtjes te experimenteren met een stevige knipoog naar wat er zoal in Brooklyn (New York) gebeurt. Een nummer dat in de catalogus van een label als Intakt kan prijken. Sciencefiction rock-'n-roll serveren ze onder de titel 'X'. Om uiteindelijk op de tonen van sprookjesachtige (orgel)klanken de nacht in te wandelen.
Uitgegeven op vinyl (rood in beperkte oplage) met uitklapbare hoes en gesierd met het intrigerende werk van Stephan Goldrajch. Wie dacht de sound van Yôkaï door te hebben na het eerste visitekaartje, is eraan voor de moeite. Deze heren hebben nog een karrenvracht verrassingen in petto. Het is spannend uitkijken naar de première van dit nieuw materiaal tijdens Les Nuits (du Botanique).
© Georges Tonla Briquet

Musici:
Frédéric Becker: saxofoon, fluit, percussie
Eric Bribosia: piano
Yannick Dupont: drums
Louis Evrard: drums
Axel Gilain: bas
Jordi Grognard: saxofoon, fluit, klarinet, percussie
Clément Nourry: gitaar
Ivan Tirtiaux: gitaar
+
Lynn Cassiers: stem, fx (op 'Petit Indien n°3)


Live 2019:
04.05, Botanique (Brussel)
25.05, Luxemburgplein (Brussels Jazz Weekend)