Wheels - Souletude (C. Loxhay)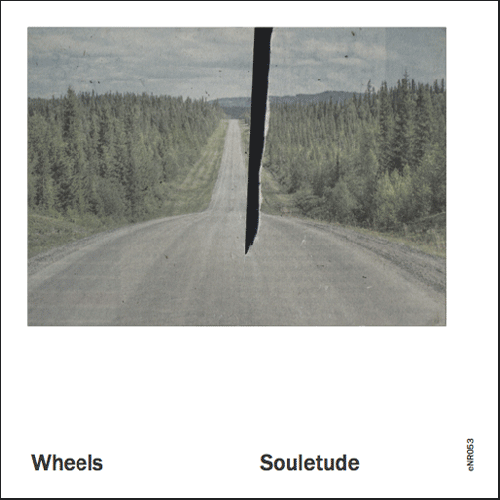 W
El Negocito
Wheels est un trio qui rassemble le guitariste Mathias Van de Wiele, le contrebassiste Manolo Cabras et le batteur Jakob Warmenbol: histoire d'explorer les frontières entre jazz contemporain, rock, musique improvisée et effets électroniques.



On connaît bien Mathias Van de Wiele, le guitariste du groupe Moker, avec Bart Maris à la trompette, Jordi Grognard au saxophone ou à la clarinette  et Giovanni Barcella à la batterie (albums Ladder, Overstroomd, KongKong), du nonet Chopsticks avec, au chant, Steven Segers, le chanteur de Greetings from Mercury et du Bricks Quartet avec Ben Sluijs. Ici, il nous fait découvrir un autre aspect de son talent: sur deux plages, il joue du cor, un instrument rarement utilisé en jazz par un soliste, si l'on excepte Tom Varner.
Le Sarde Manolo Cabras est l'un des contrebassistes les plus sollicités en Belgique: membre du quartet de Ben Sluijs, d'Heptatomic d'Eve Beuvens, du trio de Manu Hermia, il dirige aussi un quartet avec Jean-Paul Estiévenart et Nicola Andrioli. Le week-end dernier (le 9/7/2017), au Brosella, on a pu l'entendre, aux côtés d'Alexandra Grimal et Niels Van Hertum, lors de la carte blanche offerte à la vocaliste Lynn Casiers. Ici, en plus de la basse, il utilise aussi des effets électroniques.
On connaît moins bien Jakob Warmenbol, le batteur du nonet Nest (album Rub), ici il joue aussi des percussions.
Au répertoire, Crepuscule with Nellie de Monk, L'Inserpentone de Manolo Cabras, trois improvisations collectives et cinq compositions de Van de Wiele.
Deux pièces sont jouées au cor: The air is thin around here, sur tempo lent avec effets électroniques et Scream we are being squashed au style très "jazz".
Côté guitare, à côté de ce Crepuscule with Nellie revisité par la guitare électrique, Wheels propose une alternance entre plages très "rock", avec effets saturés de la guitare et rythmique très groovy (Keep on rollin', Krik-Krak, L'inserpentone) , espaces d'improvisation collective (The air is thin around here, Bailed out, A clown forever avec effets électroniques) et ballades mélodiques (Souletude).
Souletude, entre soul et solitude, la quête de nouveaux horizons musicaux.
Claude Loxhay