Intakt Records: entre héritage free et contemporanéité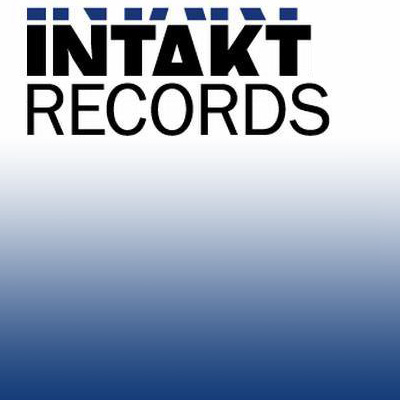 Various
INTAKT Records
Le label suisse est résolument hors des sentiers battus, entre héritage free et contemporanéité. Quelques exemples…


Alexander Von Schlippenbach Globe Unity - 50 years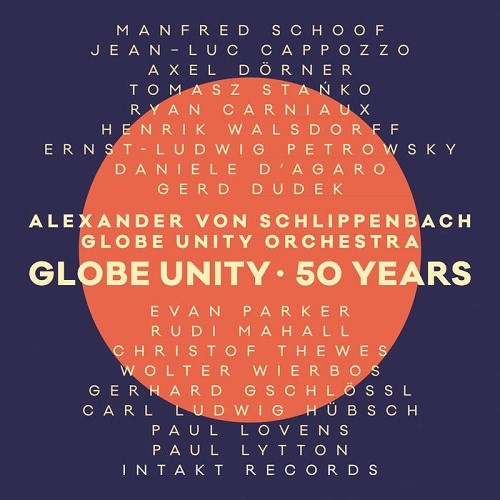 En 1966, Joachim-Ernst Berend, grand historien du jazz ("Le jazz, des origines à nos jours", chez Payot en 1963) mais aussi directeur du Berliner JazzTage, propose au pianiste free Alexander Von Schlippenbach de fonder une large formation réunissant la crème européenne de la libre improvisation. Ce projet n'aurait pu durer qu'un temps. Mais, après avoir célébré ses 40 ans d'existence (Intakt 133), voici que sort l'album des 50 ans.
Des 14 musiciens des débuts, outre le pianiste allemand, subsistent Gerd Dudek (sax, cl, fl), Ernst-Ludwig Petrowsky (as, cl, fl), Evan Parker (ts), Manfred Schoof (tp), Paul Lovens (dm). Ils sont rejoints par quelques pointures qui ont rejoint l'orchestre au fil des ans: Jean-Luc Cappozzo (tp), Tomasz Stanko (tp), Axel Dörner (tp), Wolter Wierbos (tb), Rudi Mahall (bcl) ou Paul Lytton (dm) et quelques nouveaux comme Christof Thewes (tb) ou Carl Ludwig Hübsch (tuba).
Soit, au total, 17 musiciens: 5 anches, 5 trompettes, 3 trombones, un tuba, piano et deux batteries. Une seule plage totalement improvisée longue de 44 minutes, enregistrée lors du JazzFest de Berlin en 2017, conjugue longs mouvements d'ensemble à la riche palette sonore et joyeuse anarchie à des dialogues ébouriffants entre solistes.


Joey Baron / Robyn Schulkowsky - Now you hear me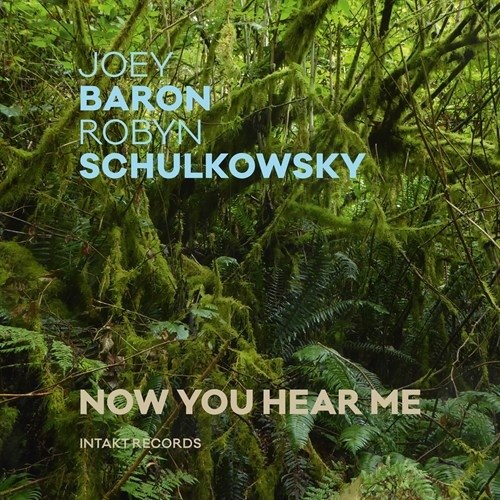 Un duo hors du commun. D'un côté, Joey Baron, un des batteurs les plus créatifs de la scène de New York et du jazz contemporain: John Zorn, Bill Frisell, ou Arthur Blythe (Down Home avec Ron Carter) ou ce duo avec Irène Schweizer (Live! chez Intakt).
De l'autre, Robyn Schulkowsky qui a quitté les Etats-Unis pour l'Europe. Elle est une figure marquante de la musique contemporaine: elle a travaillé avec Stockhausen, Mauricio Kagel, John Cage, Iannis Xenakis ou Luciano Berio. Mais aussi avec le trompettiste norvégien Nils Petter Molvaer ou, pour Sahara Dust, avec Lindsay Cooper (sax, basson).
Le duo avait enregistré un premier CD, Dinosaur Dances, il y a 15 ans, puis, en trio avec Fredy Studer, Armadillo. Ici, pas de solos tonitruants de batterie, mais une interactivité constante entre deux percussionnistes à la recherche de sonorités nouvelles.



Kukuruz Quartet - Julius Eastman piano interprétations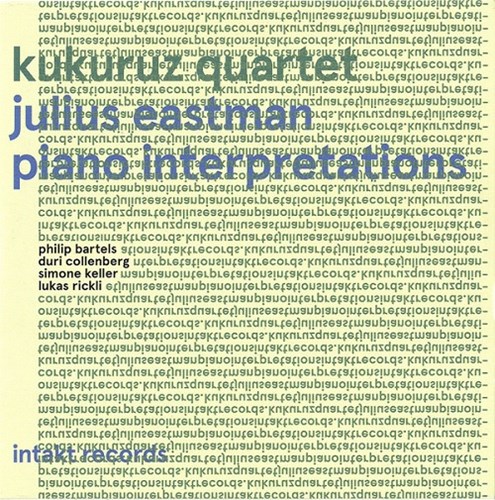 Autre projet hors normes: un quatuor de pianos revisitant la musique de Julius Eastman, compositeur et pianiste afro-américain du courant minimaliste, qui a collaboré avec John Cage ou Morton Feldman mais a aussi écouté Coltrane. Le quatuor est composé de l'Allemand Philip Bartels et des Suisses Duri Collenberg, Simone Keller et Lukas Rickli.
Au répertoire de cette musique intimiste Evil Nigger de 1979, Gay Guerilla de 1980 et deux compositions de 1983, Buddha et Fugue n°7.


Autre aspect du catalogue Intakt, la découverte de nouveaux talents.


Angelika Niescier - The Berlin Concert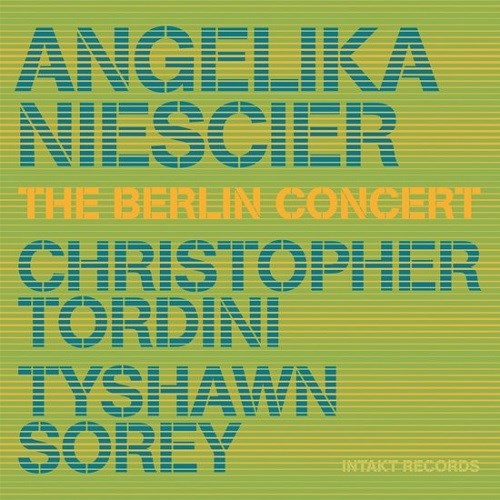 Par exemple, la saxophoniste Angelika Niescier, en compagnie de Christophe Tordini (cb) et Tyshawn Sorey (dm).
Au répertoire quatre compositions originales aux multiples références: Kundry, dédié à une héroïne de Parsifal de Wagner; Like sheep looking up basé sur le Barbara Song de Kurt Weil; 5.8 composé spécialement pour le concert de Berlin et The surge inspiré par le stress de la société contemporaine.


Dave Gisler Trio - Rabbits on the run



Mais aussi le guitariste Dave Gisler, en trio avec Raffaele Bossard (cb) et Lionel Friedli (dm): le guitariste influencé par Kurt Rosenwinkel, Bill Frisell et Mary Halvorson propose 9 compositions originales.

© Claude Loxhay