Stéphane Belmondo - Love for Chet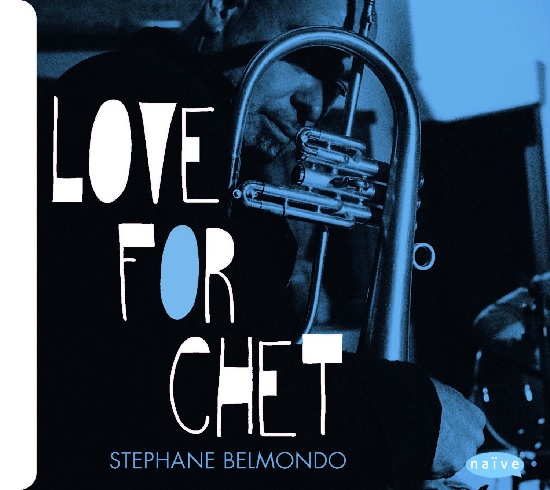 S
Naïve
Stéphane Belmondo, un des fidèles des défuntes Dinant Jazz Nights, a bien connu Chet Baker dans les années '80 mais il lui a fallu 25 ans pour qu'il ose lui rendre un hommage. En principale référence, les deux trios européens trompette-guitare-contrebasse du légendaire trompettiste: celui des albums Steeplechase avec Doug Raney et Niels Henning Ørsted Pedersen, fin des années '70 et celui qu'il a formé, quelques années plus tard, avec Philip Catherine et Jean-Louis Rassinfosse.


Pour son "Love for Chet", le trompettiste français a porté son choix sur deux compagnons expérimentés: d'une part, Thomas Bramerie qui était déjà le contrebassiste de son quintet du départ, avec son frère Lionel au saxophone; d'autre part, le Hollandais Jesse van Ruller, guitariste qui a une bonne dizaine d'albums à son nom, que ce soit avec le saxophoniste Seamus Blake et le batteur Bill Stewart (albums "Views" et "Circles") ou avec le pianiste Bert van den Brink ("In Pursuit").
Au répertoire, une série de grands standards, véritables fétiches de Chet, comme I remember you, With a song in my heart, If I should lose you, On Green Dolphin Street ou ce Love for sale avec sa ligne de basse obsédante. Mais aussi, Seven Steps to Heaven de Miles (que Chet a notamment joué sur son album "Live in Tokyo"); Tarde, un thème brésilien de Milton Nascimento (avec qui Belmondo a enregistré un album en 2008), le très lyrique Chanson d'Hélène, thème central du film "Les Choses de la Vie" (un thème qui avait déjà séduit Phil Abraham, pour son album "Fredaines", en trio avec Fred Favarel) et quelques compositions originales.
Là où Ricardo del Fra s'appropriait un répertoire cher au trompettiste américain pour en faire un matériau neuf ("My Chet" mais aussi "My Song"), voici un hommage des plus fidèles où l'on retrouve la sonorité ouatée de la trompette en parfaite empathie avec la guitare et la contrebasse. Sur Blame it on my mouth, Amin Bouker, un ami de Belmondo comme du producteur Christophe Deghelt, se joint au chant: une autre forme d'hommage.
Claude Loxhay