Rozina Pátkai - Taladim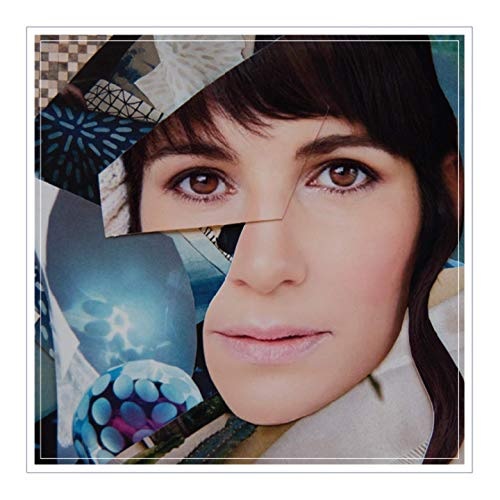 R
Tom Tom Records
Née à Budapest, Rozina Pátkai a très vite entamé des études de chant et s'est tournée naturellement vers la bossa nova, avec son époux Márton Fenyvesi, qu'on peut découvrir sur l'album Beyond the mountain, avec Fekete-Kovacs Kornél, le trompettiste du Modern Art Orchestra.
Elle a formé un quintet avec le guitariste István Tóth et le trompettiste Balázs Pecze. Elle a enregistré successivement Samba Chuva, Paraiso na Terra et Vocé e Eu.
Depuis peu, elle a eu le projet de réunir musique et poésie classique ou contemporaine. c'est la cas pour cet album Taladim. Au répertoire, 13 plages dont O Leãozinho et A Rã de Gaetano Veloso.
Au sinon, on a affaire à des compositions originales, signées par la chanteuse ou ses complices du sextet. Parmi ces titres, plusieurs sont inspirés de textes de poètes connus, comme T.S. Eliot (Song), William Blake (Laughing Song), Fernando Pessoa (Pôe-me as mãos nos ombros), Federico Garcia Lorca (LLagas de amor) ou Paul Verlaine (Chanson d'automne traduit en hongrois). D'autres sont moins connus, comme les Hongrois Zsófia Bán ou Gyula Juhász ou l'Américaine Jane Tyson Clement.
La chanteuse est accompagnée par une formation à géométrie variable.
Au saxophones ténor et soprano ou parfois au piano, János Avéd, membre titulaire de Modern Art Orchestra (voir chronique Tom Tom précédente).
Au violoncelle, Ditta  Rohmann, qui est coutumière du répertoire de Kodaly, Ligeti ou Kurtag et qu'on peut découvrir en solo sur l'album Solo Cello Portait.
Au synthé basse, la touche électrique du groupe, Márton Fenyvesi qu'on peut entendre sur l'album Beyond the mountain de Fekete-Kovács Kornél, le trompettiste leader du Modern Art Orchestra.
Mais les deux principaux complices sont István Tóth, à la guitare acoustique aux sonorités cristallines, et András Dés aux percussions acoustiques et électroniques, soit les membres du trio, qui, avec Márton Fenyvesi à la "steel string guitar", ont enregistré l'enchanteur album The worst singer in the world (chroniqué il y a quelque temps).
Rozina Pátkai possède une voix virevoltante et claire, aux accents chantants: elle n'est pas pour rien une spécialiste de la musique brésilienne et surtout de la bossa. Elle ondoie sur la trame tissée patiemment par la guitare acoustique de Tóth (écoutez Szerelem ou Llagas de amor) et les percussions colorées de Dés (Szerelem). Tout à tour viennent colorer de chant le ténor d'Avéd (Seasong, A Rá), son soprano (Laughing song, Pöe-mas as mãos nos ombros) ou le piano (Chanson d'automne) ainsi que le violoncelle de Ditta Rohmann (Sea song, Llagas de amor).
On ne peut que tomber sous le charme de cette musique aux accents dansants.
© Claude Loxhay