Robert Jeanne Quartet, Awèvalet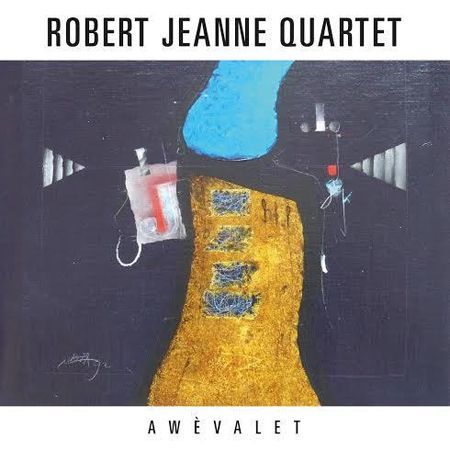 R
SEPTEMBER DISTRIBUTION
Il était présent au Pelzer Jazz Club pour honorer la mémoire de son ami Jacques mort il y a 20 ans, mais aussi à la Caserne Fonck pour célébrer le 20e anniversaire de la Maison du Jazz, et il vient de sortir son quatrième album personnel, au titre emprunté à une composition peu connue de Bobby Jaspar : Robert Jeanne a gardé le même enthousiasme qu'à ses débuts dans les années 1950. Jetez un coup d'œil sur le livret de l'album.
Une carrière de 60 ans résumée en quelques photos : le quintet avec le trompettiste Milou Struvay, Solis Lacus avec Michel Herr, Saxo 1000 avec Jacques Pelzer, Steve Houben, John Ruocco et Henri Solbach, Act avec Félix Simtaine, d'autres photos avec René Thomas, Jacques Pelzer, Eric Legnini, Jacques Pirotton et Sal La Rocca.
Après « Quartets » sorti en 1992 (d'une part, la reprise du LP « Second Life » de 1983 avec Léo Fléchet, d'autre part, le quartet avec Mimi Verderame), « Blue Landscapes » avec Michel Herr de 2003 et The Maastricht Sessions de 2005 avec le guitariste Joep van Leeuwen, voici « Awèvalet », une composition au rythme sautillant que Bobby Jaspar avait enregistrée sur l'album « New Jazz » de 1954.
Aux côtés de Robert, le fidèle Mimi à la guitare, en pur héritier de René Thomas, et la rythmique actuelle, Werner Lauscher à la contrebasse (qu'on avait découvert au sein du trio de Michel Bisceglia) et Stefan Kremer, l'ami de toujours, à la batterie. Au répertoire, deux compositions originales, une de Robert (Morning Fast), l'autre de Mimi (Just After Being Friends), et une série de classiques au travers desquels on retrouve la sonorité fluide de notre architecte du son.
On le sait admirateur d'Al Cohn (il reprend ici High On You, un thème que le membre des Four Brothers a enregistré, avec son fils Joe à la guitare, sur l'album «Overtones»), mais il aime aussi Stan Getz (à qui il a dédié sa composition Stan enregistrée avec le Jazz Addiction Band de Mimi Verderame), comme Sonny Rollins ou Rick Margitza. Ce répertoire, c'est aussi un voyage à travers le temps : de My Ship (un thème de la comédie musicale Lady In The Dark de 1941, repris pas Sonny Rollins en 1964) et Easy Living (une ballade chantée jadis par Billie Holiday) à Hello My Lovely, composition de Charlie Haden (album « Haunted Heart » du Quartet West avec Ernie Watts au ténor).
C'est aussi une belle alternance entre ballades (Easy Living, Hello My Lovely, My ship) et thèmes au tempo vif porté par le swing de la rythmique (Awèvalet, High On You, Morning Fast, Just After Being Friends ou Vignette de Hank Jones). Une manière de survoler 60 ans d'une carrière bien remplie.
Claude Loxhay

Article publié par Jazzaround