Pieter Vermeyen – Hygge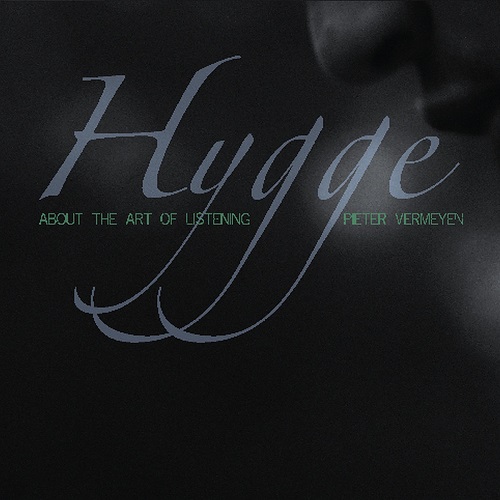 P
Wool-E Discs
Je cd de titel 'Hygge' geven, stelt meteen bepaalde verwachtingen. Componist en pianist Pieter Vermeyen houdt zich aan de afspraak en misleidt de luisteraar niet. Geen postpunk of hardcore trance maar wel degelijk een uur lang zweven in etherische klanknevels.
Wie kennis maakte met zijn vorig project 'Inuit', zal 'Hygge' zeker ook appreciëren. Net als bij ECM begint de cd met een stilte die hier uitgerokken wordt tot meer dan een halve minuut. Stilaan duikt een repetitief en minimalistisch pianopatroon op dat licht golvend verder en verder uitdeint. Geleidelijk aan worden hier natuurgeluiden (fieldrecordings gerealiseerd door Michel De Vry) aan toegevoegd. De associatie met Scandinavische releases zijn onvermijdelijk. Referenties als Book of Air vvolk, Max Richter en Nils Frahm duiken natuurlijk eveneens op.
Dit scenario wordt zes maal herhaald met veelzeggende titels als onder meer 'Fjaele' (we hide), 'Taenke' (we think), 'Dromme' (we dream) en 'Lykke' (we are happy). Een paar keer worden er gesproken passages in het geheel verweven en duiken in de verte ook de saxofoon op van Sebastian Fischer en "guitar tricks" van Michel De Vry.
Vermeyen toont zich vooral een meester in het uitplooien van epische ambient soundscapes met glitch effecten zonder echt naar een climax toe te bouwen. Het vijftien minuten lange 'Turde' (we dare) is op dat gebied een van de koninginnestukken. Even wordt het zelfs echt spannend in het 'Bladerunner 2049'-getinte 'Orke' (we are able).
Voor fans van Shigeto (zijn 'No Better Time Than Now'), Landscape Magazine, Alexander Nemeth en sowieso voor wie het Wool-E label genegen is waarop ook al releases verschenen van Jean-Marc Lederman en Galactic Underground.
© Georges Tonla Briquet

http://www.pietervermeyen.com/
https://wool-e-shop.be