Petros Klampanis - Irrationalities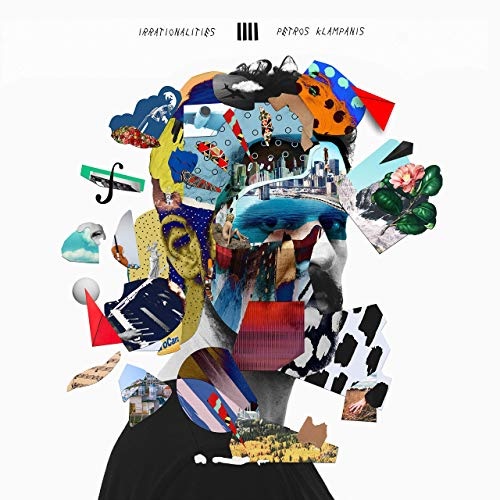 P
enja
De Griekse bassist Petros Klampanis pendelt continu tussen Athene en New York. Niet echt verwonderlijk dus dat er op zijn nieuwste cd 'Irrationalities' verwijzingen zijn naar beide werelden.
Het scenario van de openingstrack 'Easy Come Easy Go' is tekenend voor de overige zeven composities. Drie muzikanten die uiterst hecht samenspelen en meteen op elkaars voorstellen reageren. Aanvankelijk verloopt dit op een rustige en doordachte manier maar geleidelijk aan worden de interacties geanimeerder. Een crescendo opbouw die we al jaren kennen van bij Brad Mehldau en The Bad Plus. Ook bassist Avishai Cohen past deze formule toe en die invloed komt hier eveneens tot uiting. Klampanis drukt zich heel expressief uit maar out zich ook regelmatig als een heuse poëet. Pianist Randalu en drummer Bodek Janke volgen telkens haast blindelings in zijn spoor. Naast de zes eigen nummers zijn er tevens covers van 'Blame It On My Youth' (Oscar Levant & Edward Heyman) en van Manos Hadjidakis zijn 'Thalassa Platia'. De bewerkingen passen perfect in het volledige plaatje. Er worden geen grote verschuivingen of accenten toegevoegd.
Enkele korte interludiums doen vermoeden dat de cd opgebouwd is als een reisverhaal. Het zijn "the momentums of life" zoals Klampanis zelf verklaart. De laatste geluiden lijken afkomstig van een gsm met op de achtergrond kabbelende golfjes. Eindbestemming bereikt. Een cd die vooral doet uitkijken naar wat er live met dit materiaal zal gebeuren.
© Georges Tonla Briquet





Musici:
Kristjan Randalu: piano
Petros Klampanis: contrabas, glockenspiel
Bodek Janke: drums, percussie

Live:
19.10.2019, Jazzstation (Brussel)