Lina Allemano: Tweemaal…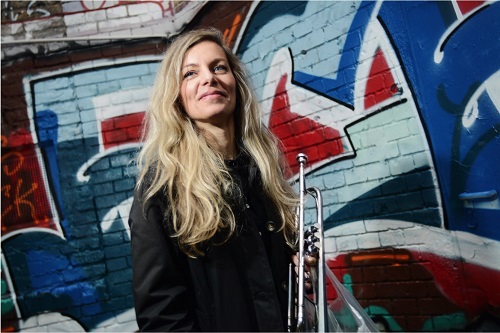 L
Lumo Records
Het voortdurend pendelen tussen Toronto en Berlijn zoals in het verleden zit er voor de Canadese Lina Allemano voorlopig niet in. Inspiratie en initiatieven genoeg echter. Zo verschijnen er deze maand twee nieuwe releases, een duo-opname en een met haar kwartet. Een dubbelslag die ze ook al eens in 2019 uithaalde met haar solo 'Glimmer Glammer' en het debuut van powertrio Ohrenschmaus ('Rats And Mice'). Twee sterk uiteenlopende cd's, net als nu trouwens.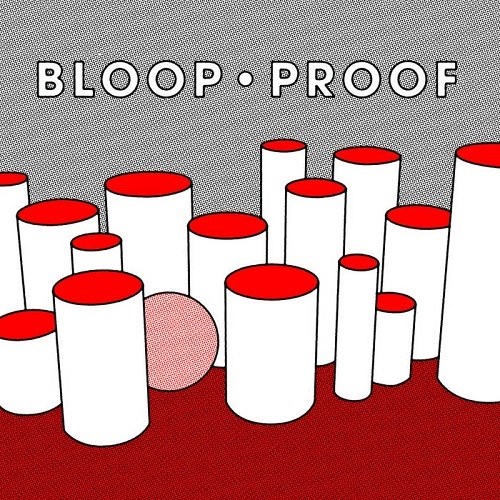 Bloop – Proof

Bloop is de cartoonachtige naam voor het duo van Lina Allemano (trompet) en Mike Smith (live-processing). Hun werkwijze: Allemano musiceert op haar instrument (met of zonder zelf ontworpen "mutes") met wat percussiespeelgoed aan de kant terwijl Smith daar live allerlei effecten en vervormingen aan toevoegt. Kortom, hun manier om akoestische en elektronische muziek en geluiden te kristalliseren. Na drie jaar (live) uittesten is er nu hun debuut, volledig in real time geregistreerd zonder overdubs of editing.
Vlotte melodielijnen moet je hier niet verwachten, wel uiterst vindingrijke en veelzijdige geluidstaferelen boordevol speelse accolades. Nu eens grimmig en futuristisch, dan weer dromerig en fluisterend. Titels als 'Enchantments', 'Recanting' 'The Summoning' of Cremini Oracle' kunnen eventueel een leidraad vormen maar eigen beeldrijke fantasie gebruiken loont het meest. Veel draait rond het creëren van luchtverplaatsingen gekoppeld aan zen-rituelen met kralen en belletjes. Alles verloopt weliswaar volgens de wetmatigheden van improvisatie zij het met enkele toegankelijk ingebouwde codes maar zonder salonfähige toegevingen.



Musici:
Lina Allemano, trompet, percussie
Mike Smith, live processing, effecten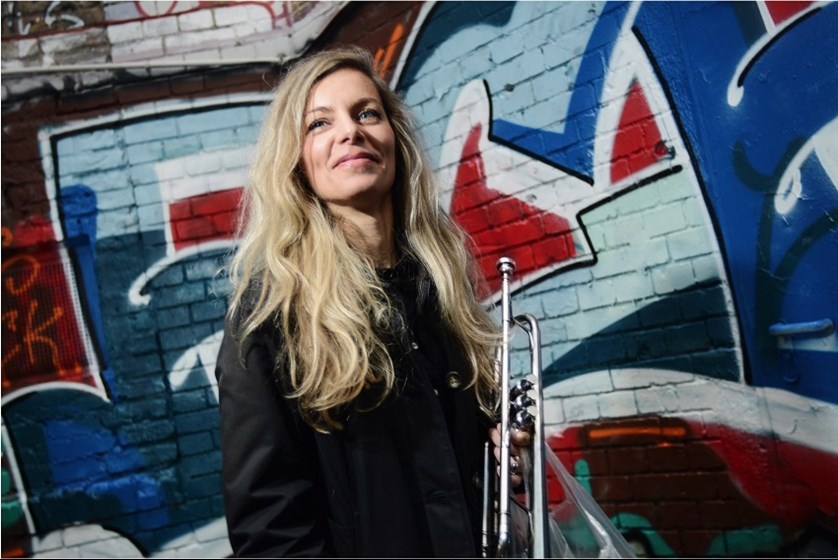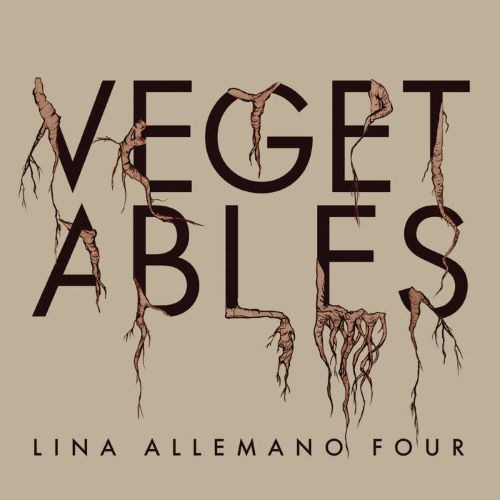 Lina Allemano Four – Vegetables

De Lina Allemano Four zijn nog steeds saxofonist Brodie West, contrabassist Andrew Downing, drummer Nick Fraser en de trompettist zelf. Samen brachten ze reeds een aantal cd's uit. 'Vegetables' is een logisch vervolg op wat voorafging. De vier produceren een hecht geluid dat bol staat van kinetische uitbarstingen waarin de meest uiteenlopende links en contrasterende schakeringen opduiken, reikend van bop en New Orleans tot avant-garde. Primitivisme en intuïtieve emoties geklit aan een sterk onderling verbonden techniciteit zorgen voor verrassende kortsluitingen. Allemano levert nog steeds het materiaal en vervolgens verlenen ze samen deze vormgevingen al improviserend een "flou artistique" zonder extreem af te wijken van de partituren. Het leidt tot een heuse maalstroom van ideeën maar wel degelijk uitgewerkt met een visie. Ook voor fans van Mâäk Quintet.




Musici:
Lina Allemano, trompet & composities
Brodie West, altsax
Andrew Downing, contrabas
Nick Fraser, drums

© Georges Tonla Briquet  -  foto © Manuel Miethe