João Almeida - Solo Sessions *IIII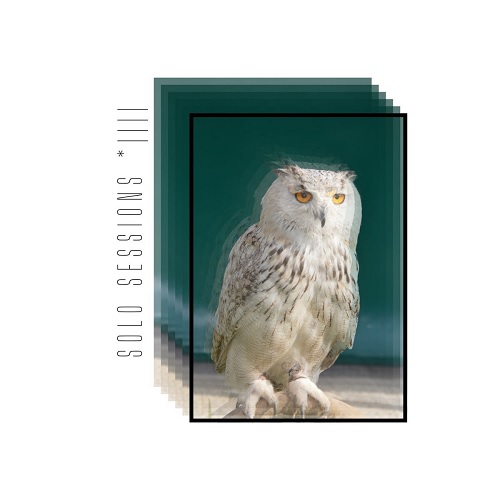 J
Eigen beheer
Solo-opnamen van muzikanten kunnen vele richtingen uitgaan. Er kan gewerkt worden met liedjes, rond thema's, met geluiden. In de vrije muziek klinken de resultaten wel eens als voer voor klankenvorsers. Nate Wooley en Peter Evans zijn wat trompet betreft hedendaagse, ronkende namen als het gaat om het aftasten en verleggen van de mogelijkheden met hun instrument. Bij laatstgenoemde volgde de jonge João Almeida (°1997) les in zijn laatste jaar aan de Escuela Superior de Musica de Lisboa.
Solo Sessions *IIII presenteert opnamen van maart 2020, een maand die we mogen associëren met Covid-19 en lockdown - of in ons taalgebied "Blijf in uw kot". Het lijkt er op dat deze jonge muzikant van de gelegenheid gebruik heeft gemaakt om zich te verdiepen in wat hij geleerd had van Peter Evans. Zowel op het vlak van techniek als van compositie klinkt diens invloed door op bijvoorbeeld het langere Train. Het fijntjes spelen met herhalingen, kleine wijzigen en timing maken het een van de plezieriger stukken. De titel biedt daar ook een visueel aanknopingspunt.
Stuck dat daarvoor komt doet mij afvragen of de inspiratie in een spinnenweb lag, waarin een insect kwam vast te zitten. Een insect dat nog probeerde, om met enige systematiek of als dat niet hielp een bizarre beweging dan maar, los te geraken.
Wat er ook van zij, hier horen we een jonge muzikant die zich een weg baant en zijn eigen stem wil vormen door zelf ook op zoek te gaan naar mogelijke elementen om in muziek mee te spelen. Het merendeel van de acht nummers op het album zal niet eender welke luisteraar als muziek in de oren klinken, of als de allerindividueelste expressie van een emotie. Richting kunst en fascinerende instrumentale uitingen mogen de gedachten wel zeker gaan.
Een album als dit zou niet misstaan in een soundtrack bij ruimtes van Verbeke Foundation, waar planten, dieren en geuren aansluiten bij het getoonde materiaal.
© Danny De Bock

João Almeida, trompet en trompet demper