Grencsó String Collective - Folyami Zene / River Music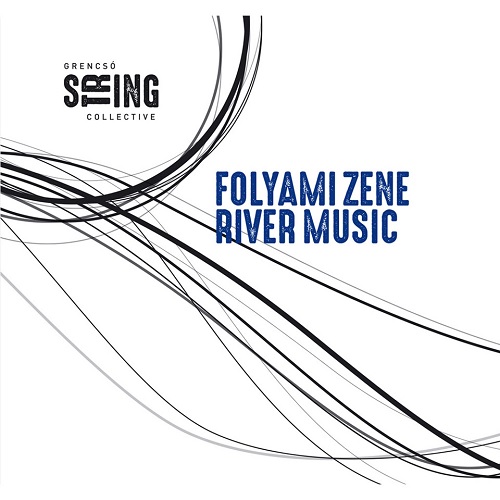 G
Adyton Records
Le multi-anchiste István Grencsó fait partie des musiciens hongrois présents sur le label BMC et dont jazz'halo.be s'est souvent fait l'écho.
Musicien très actif, il a fondé, d'une part, l'Open Collective, formation à géométrie variable avec laquelle il a notamment enregistré Marginal Music au sein d'un sextet avec Rudi Mahall à la clarinette basse mais aussi Flat, en plus petite formation.
D'autre part, il est le leader du Trio Kontraszt, avec Stevan Kovacs Tickmayer (p., orgue) et, à la batterie, soit Tamás Geröly, soit Szilveszter Miklós (From Dyonisos sound sparks to the silence of passing).
Le voici, pour le label Adyton, à la tête du String Collective: deux guitaristes, Sándor Szabó (acg et élg) et Roland Heidrich (elg, live processing) auxquelles s'ajoutent la contrebasse de Róbert Benkő et les anches du leader (ss, as, ts, bcl).
Au répertoire, 18 compositions originales collectives, certaines très courtes (0,28 de Morning coffee maker), d'autres longues (7,36 de River Music).
Sur la trame brodée par les cordes, le soprano est incisif et volubile (Dissolved in coastal vapor, Diving), le ténor rugueux (Buoy dance), la clarinette basse ombrageuse (Utravalosag, Booth with boats, Cane, Night boatman), parfois la sonorité du saxophone est distordue, en accord avec les guitares électriques (The sailor's compliment).
Tantôt la guitare acoustique se marie à l'électrique (Dissolved in coastal vapor), tantôt les deux instruments électriques se fondent, en accord avec la basse solide de Robert Benkó (Mishap).
A noter que la pochette renferme de précieuses notes de Jos Demol.
© Claude Loxhay