George Spanos - Dreams Beyond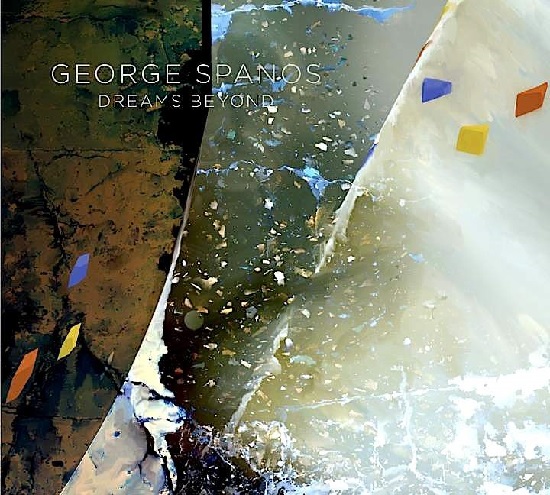 G
Evolver
Né en 1979, George Spanos est un batteur d'origine grecque établi à New York. Il a, entre autres, eu comme professeur Antonio Sanchez et a joué aussi bien avec John Zorn que la pianiste Sylvie Courvoisier. Dreams Beyond est son troisième album personnel après Jungle of Illusions et Downtown Avengers. Pour cet album consacré à 7 compositions originales aux titres qui semblent tout droit sortis de l'imagination fantasque de Sun Ra, il a fait appel à pas moins de 12 musiciens différents, faisant alterner trios, quartets et plus larges ensembles.
Ce qui laisse une impression de dispersion, d'autant que la musique proposée varie beaucoup d'une plage à l'autre. Ainsi, le trio qu'il forme avec Juini Booth (excellent contrebassiste qui a côtoyé aussi bien McCoy Tyner, Elvin Jones que Sun Ra) et Lawrence Clark, saxophoniste ténor qui a été formé à Berklee, entre autres avec Billy Pierce, et a notamment enregistré Judgment Day avec Rashied Ali, fait inévitablement penser à la période la plus flamboyante de Coltrane (Intergalactic Nucleus).
Par contre, Beyond the sky qui clôt l'album est beaucoup plus apaisé. Ce premier trio devient quartet avec l'adjonction du trompettiste Keaton Akins, dans la même optique post-coltranienne (Eternal Voyage).
The third dimension présente un autre trio, avec le tubiste, fort discret, Ben Stapp et met surtout en valeur le jeu de Juini Booth. Sur Innerspace, Ikue Mori, adepte de lamusique électro-acoustique qui a souvent joué avec John Zorn, vient s'ajouter au trio pour lui donner une tout autre direction avec ses effets électroniques.
Enfin, Eclipse et Cosmic Ray sont dédiés à de larges ensembles avec violon et violoncelle, l'un de 7 musiciens avec un violent contraste entre les cordes et les effets électroniques de Mori, l'autre de 11 musiciens avec guitare électrique, clarinette basse, voix et percussions.
Une telle diversité d'inspiration empêche de cerner la cohérence du projet.
Claude Loxhay