Gary Husband & Markus Reuter – Music Of Our Times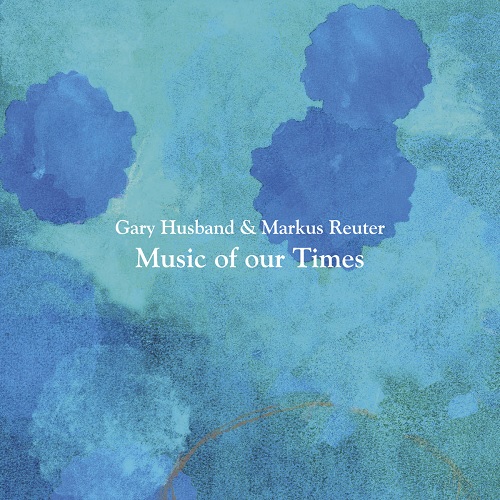 G
MoonJune Records
Zowat de meest verrassende cd van de laatste maanden komt van MoonJune Records, het New Yorkse label dat grossiert in diverse fusionvormen van jazz, prog en rock. 'Music Of Our Times' klinkt eerder als een nieuwe ECM-release. Verantwoordelijk hiervoor zijn pianist Gary Husband en gitarist Markus Reuter.
Laat het maar aan labelbaas Leonardo Pavkovic over om een plan B te bedenken in noodsituaties. De Japanse en Chinese tournee van Stick Men (Tony Levin, Pat Mastelotto, Markus Reuter) werd abrupt afgebroken na het eerste concert door het ondertussen alom bekende virus. Pavkovic boekte voor twee van zijn muzikanten een studio in Tokyo en gaf hen carte blanche. Het duo speelde het spel mee met 'Music Of Our Times' als eindresultaat.
Beiden hebben natuurlijk de nodige ervaringen opgedaan. Gary Husband (als gastmuzikant mee op tournee) werkte met onder meer John McLaughlin, Quincy Jones, Nguyên Lê en Keith Tippett. Markus Reuter is op zijn beurt een ware kameleon die moeiteloos de rol aanneemt van zowel componist, producer, klankingenieur en gitarist alsook van instrumentenontwerper. Het bracht hem van hedendaags klassiek en art rock tot industrial, pop, wereldmuziek en zelfs jazz. Dat hij heel wat bizarre klanken kan creëren uit speciale modellen als de Chapman Stick en de AU8 Touch Guitar helpt daarbij.
Wat het duo in de NK Sound Studio in Tokyo deed, was toch wel mijlenver verwijderd van het repertoire dat ze met Stick Men brengen. Deze laatste groep heeft de nodige affiniteiten met King Crimson en afgeleide progvarianten. 'Music Of Our Times' sluit daarentegen aan bij de hele golf van pianominimalisme, zij het mooi gekadreerd door spacy soundscapes. Geen noot is er te veel of te luid. De zes nummers (variërend in lengte tussen zes en tien minuten) leiden haast automatisch tot bezinning. Ze hadden evengoed een titel als 'Sign O' The Times' kunnen kiezen maar dan zonder de connotatie met het album van de overleden purperen visionair. We kijken hier eerder richting Nils Frahm, Max Richter en Ólafur Arnalds. Een afsplitsing van Brian Eno zijn ambient oeuvre is een andere omschrijving. Meer bepaald dan de soundtrack die hij componeerde voor het museum Kristallwelten van Swarovsky in Wattens (Oostenrijk).
Een verrassende opname in meer dan een opzicht. Neem vooral ook eens een kijkje bij MoonJune Records en ontdek de vele interessante aanbiedingen, soms tegen spotprijzen.
© Georges Tonla Briquet



Bezetting:
Gary Husband: Fazioli F212 Grand Piano
Markus Reuter: electronics, Touch Guitars

www.markusreuter.com
www.garyhusband.com
www.moonjune.com