Francesco Cigana – An Aesthetic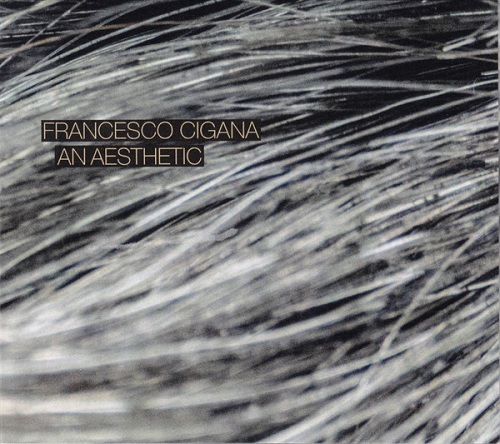 F
Setola Di Maiale
Elke release op het Italiaanse Setola Di Maiale blijft een gebeurtenis. Deze keer is het drummer, improvisator en festivalorganisator Francesco Cigana (DOOOM Orchestra) die voor auditieve illusies zorgt.
Of Cigana aanhanger is van de Cthulhu-cultus weten we niet maar hij doet in elk geval erg zijn best om met de openingstrack de deuren wijd open te zetten naar de geheimzinnige onderwereld uit de boeken van H.P. Lovecraft. Spielereien met kralen en op de achtergrond een soort dondergerommel zijn de eerste geluiden die je opvangt. Vanaf dan is het een afdalen in een steeds huiveringwekkender labyrint van sfeerscheppingen. Af en toe hoor je wat vertrouwde klanken resoneren zoals het licht geklingel van cimbalen en gongs. De enige aanduidingen om de juiste richting te kiezen op de diverse splitsingen zijn borden met mythologische namen als 'Pangea' en 'Ascra' en de geometrische verwijzing 'Octahedron'. Van industrial ambient tot zenuwslopende natuurverschijnselen, Cigana tovert het allemaal uit zijn instrumentarium.
In de laatste zaal staat een grote verrassing te wachten onder de vorm van een heus koor (Coro Nova Symphonia Patavina). Alsof Arvo Pärt plots verschijnt met een gevolg. Na drie kwartier ben je terug in de bewoonde wereld waar het momenteel op bepaalde plekken al even spookachtig is door de lockdown. Dan maar liever terug de occulte wereld in van Cigana?
Cigana geeft mee dat er nergens sprake is van electronics of overdubs. Bij het improviseren vormde elk hoofdstuk de aanloop naar de volgende take. Drie dagen vertoefde de man hiervoor in een studio. Voor het laatste nummer trok hij naar een kerk waar er wat meer ruimte was om het hele koor onder te brengen.
Tip voor een organisator met durf: Francesco Cigana en Karen Willems in duo. Zijn website is bovendien een bron van (her)ontdekkingen!
© Georges Tonla Briquet




Francesco Cigana: drums, percussive, gongs, speeltuigen
Coro Nova Symphonia Patavina: zang (track 6)

https://francescocigana.it/
https://francescocigana.bandcamp.com/