Flat Earth Society – Untitled #0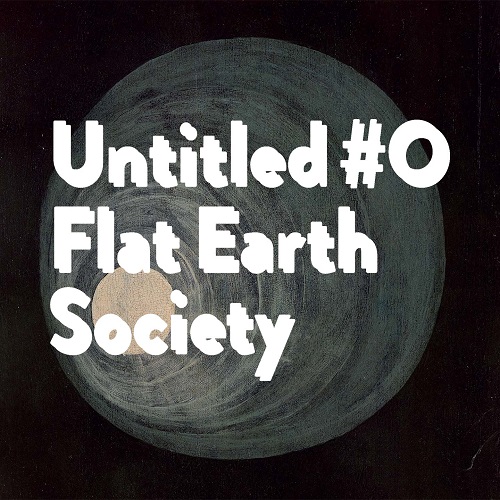 F
Igloo
Na twee decennia blijft Flat Earth Society er in slagen om gezwind een doordacht en zinvol statement van hun muzikale visie te poneren. Alles samengeperst op een dubbel-cd en bovendien met heel wat nieuw bloed in de groep.
De aparte vormgeving van de hoes ("animated gif") is al een eerste aanduiding. Niets is wat het lijkt. Achter elke cluster van noten en akkoorden zit een andere dimensie verborgen. Ze worstelen met etiketten en symbolen dat het een lieve lust is. Het zijn ware meesters in het laten vervagen van vertrouwde begrippen en toch knallen de associaties uit de boxen.
Nu eens hoor je slow core en dan weer hard freejazz, of alleszins vervormingen hiervan. Zowel bezwerend als unheimisch maar nooit onderkoeld. Ook al is de cd opgedragen aan Tommy Cooper zijn er meer dan ooit parallellen met het werk van David Axelrod terwijl er toch ook nog steeds een directe link is met bepaalde aspecten van Spike Jones zijn aanpak. En natuurlijk bleven de knipogen naar maffe soundtracks en exotica.
Elk nummer dissecteren en beschrijven is onmogelijk. Bij iedere luisterbeurt valt iets nieuws te ontdekken. Eventuele instapmodules zijn de eclips van 'Apes, Spies & Apps' of de dolgedraaide mallemolen 'Drstkova Polevka'. Spartaans is een woord dat duidelijk niet in het FES-lexicon voorkomt.
Bij een jonge groep zou je spreken van bewijsdrang. Bij FES is dit het leven zoals het is. Een heuse "Boulevard of Broken Sounds" uitgevoerd met een feilloos begrip van minutieuze timing.
De muziek van FES is nog altijd even ongrijpbaar en het blijft een uitdaging om termen en adjectieven te vinden die hun wereld voldoende omschrijven. Een FE(e)St voor het oor is het wel.


Musici:
Peter Vermeersch - bas(klarinet)
Martí Melià - bas(klarinet)
Benjamin Boutreur - altsax
Michel Mast - tenorsax
Bruno Vansina - baritonsax & fluit
Bart Maris - trompet
Thomas Mayade - trompet
Peter Delannoye - trombone
Marc Meeuwissen - trombone
Berlinde Deman - tuba
Teun Verbruggen - drums
Kristof Roseeuw - contrabas
Peter Vandenberghe - piano & keyboards
Pierre Vervloesem - gitaar
Wim Segers – vibrafoon

LIVE
23.11.18: Bimhuis (Amsterdam)
22.01.19: Marni (Brussel) in het teken van het River Jazz Festival

© Georges Tonla Briquet