Fanny Bériaux - New York Sessions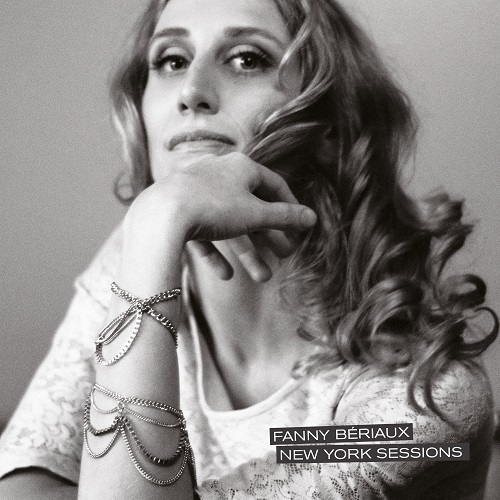 F
Eigen beheer
Zangeres Fanny Bériaux verdween even van de radar na haar alom geprezen debuutalbum 'Blow Up My World' (2009). Hoewel al in 2013 opgenomen en in 2014 geproduceerd verschijnt nu (oktober 2020) haar tweede album 'New York Sessions', dat door persoonlijke omstandigheden met 6 jaar werd uitgesteld. Het betekent voor haar een soort 'rebirth' met live concerten dit najaar.
De essentie van 'New York Sessions' houdt spontane livesessies zonder voorafgaande repetities in met verschillende vooraanstaande Amerikaanse jazz- en rockmuzikanten in de Big Apple.
In haar eigen composities 'I Tried', 'Here Is The Devil (Rules In New York) schittert ze in trio met Jamie Saft, Ben Perowsky en Don Falzone, in 'Leave It To Girls' Guts' met John Medeski, Ben Perowsky en Tony Scherr. Met laatstgenoemde trio geeft ze nog extra ruimte aan spoken word door Daniel Barbenel in 'Birthday Call'.
Een ander zwaargewicht van de NY-scene, pianist Kenny Barron geeft, samen met bassist Kiyoshi Kitagawa, haar vleugels in 'Why Don't You Do Right' (Kansas Joe McCoy) en 'Je T'ai Dans La Peau' (Bécaud/Pils).
Een heel apart verhaal vormt de samenwerking met Oren Bloedow die met zijn band Elysian Fields voor haar 'Resisting It All' schreef. Een song haar op het lijf geschreven, sensueel en aangrijpend, een perfecte hit. Helemaal in lijn met de chansons (Je T'ai Dans La Peau, La Noyée) die haar uitstekend liggen en een fraaie mix vormen met de typisch stadsgerichte jazzsfeer in de andere sprankelende nummers.
Enkele live tracks werden door Fanny Bériaux verder verfijnd met interactie van stemmen en extra post-postproductie met enkele Belgische muzikanten. Zo voegt gitarist Julien Tassin in 'I Tried' een dimensie toe en krijgt 'La Noyée' (Gainsbourg) een herwerking met o.a. violist Tcha Limberger en La Fanfare du Commando Fête (brass band). Overigens sluit het album met deze muzikanten af met haar compositie 'La Fin'.
In dit album 'New York Sessions' ontdek je de vele kleurrijke zangfacetten van Fanny Bériaux, soms opborrelend fris, soms weemoedig en verstild, soms nerveus en druk, maar altijd eigenzinnig en emotioneel raak. De gedroomde muzikale opwarmer van de mistige herfstdagen om lekker thuis ingeduffeld van te genieten.
© Bernard Lefèvre

Musici:
Fanny Bériaux (zang) + o.a.
Jamie Saft (piano)
Don Falzone (bas)
Ben Perowsky (drums)
Julien Tassin (gitaar)
Oren Bloedow (gitaar, Elysian Fields)
Kenny Barron (piano)
Kiyoshi Kitagawa (bas)
John Medeski (piano)
Tony Scherr (bas)
Daniel Barbenel (spoken word)
Paul Meyers (gitaar)
Gary Sogorka (spoken woord)
Tcha Limberger (viool)
La Fanfare du Commando Fête (brass band).

http://www.fannyberiaux.com/