Fanny Bériaux - New York Sessions (jpg)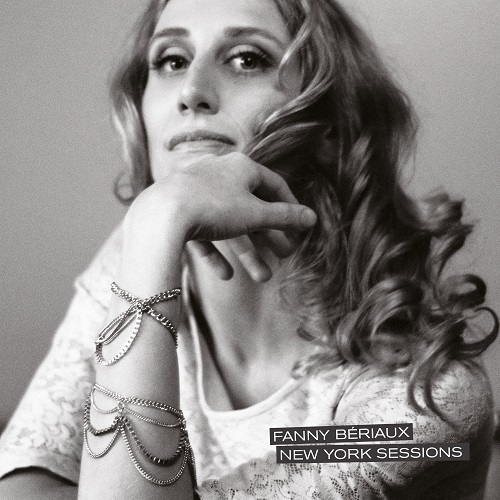 F
CD et vinyl autoproduction
Si Fanny Bériaux a en tête depuis sept ans la musique de son album newyorkais, c'est pour nous une vraie découverte. Après un premier album, « Blow Up My World » en 2009, et sa participation au trio vocal « Les Swallows » avec Géraldie Cozier et Sarah Klenes, on avait perdu de vue et d'oreilles la belle voix de Fanny Bériaux. Et ce retour attendu mérite vraiment le détour : quinze musiciens newyorkais, neuf musiciens belges pour le remixage en Belgique, sept ingés-son et six studios, plutôt impressionnant.
« I Tried » avec Jamie Saft aux claviers, ouvre l'album avec un petit air rock sur lequel Julien Tassin est venu ajouter sa guitare qui étoffe sensiblement le morceau. « Resisting It All », composition de Oren Bloedow d'Elysean Fields, sonne comme un futur tube et contraste avec « Je T'ai dans la Peau » (musique de Gilbert Bécaud) et son style plus jazzy qui offre un très beau solo de Kenny Barron. 
« Birthday Call », une composition du groupe belge « Girls in Hawaiï » débute tout en douceur pour s'envoler sous les rafales de piano de John Medeski. Pour celui qui écoutera ce disque dans sa version 33 tours, la pause pour retourner la cire sera bien nécessaire pour se remettre de l'envolée finale de la composition de Lionel Vancauwenberghe et Antoine Wielemans !
La face B s'ouvre sur le rythme carré de la batterie de Ben Perowsky et les voix et bruits de New York : « Here is the Devil (Rules in Ny) », c'est un peu le témoignage des mois passés dans la Grosse Pomme. Seul standard et joué comme tel, « Why Don't You Do Right » accompagné par les seuls Kenny Barron et Kiyoshi Kitagawa à la contrebasse, sonne comme dans l'ambiance feutrée d'un club, assis dans un fauteuil en velours rouge, le Bourbon à la main, on s'y croirait ! Et encore une fois, le solo de Barron vaut une deuxième tournée.
« Leave it to Girls' Guts » voit Medeski enchaîner le piano acoustique et l'orgue pour un changement de climat passant d'un lyrisme profond à une envolée quasi obsédante. « La Noyée » (texte et musique de Serge Gainsbourg) suit le même schéma s'ouvrant sur une mélodie douce jusqu'à l'apparition de « La Fanfare du Commando Fête » et l'improvisation de Tcha Limberger au violon, histoire de donner du peps à ce morceau dont la version susurrée par Carla Bruni n'atteint pas le relief de celle-ci !
« La Fin » poursuit sur le même tempo et le même Limberger tout aussi convaincant. Ne cachons pas notre plaisir, on est heureux d'entendre de nouveau Fanny Bériaux dans un album aux multiples facettes, témoignage de ces mois passés dans le cœur de la ville qui ne dort jamais, de ses racines aussi. Et heureux de retrouver les couleurs mouvantes de sa voix. Un bel album.
© Jean-Pierre Goffin
En partenariat avec jazzaroundmag