Dré Pallemaerts Seva - Winter (cl)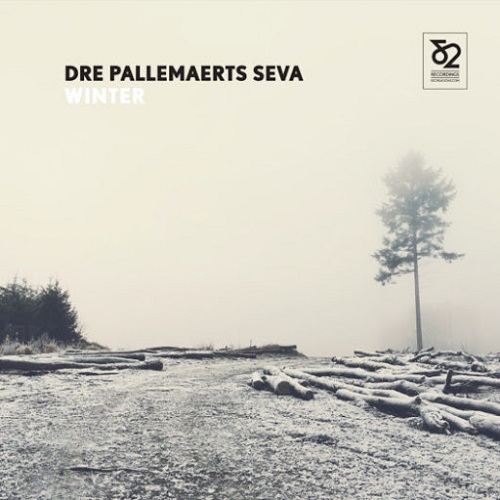 D
52Créations
Doit-on encore présenter Dré Pallemaerts?
En Belgique, il a joué avec tout le monde, de Philip Catherine à Octurn. En 1988, il est parti à New York et a joué avec Fred Hersch. Il fait aussi partie, avec Nic Thys, du trio de Bill Carrothers (albums Saving Sing Song et Live at the Village Vanguard). Il s'impose aussi à Paris auprès des frères Belmondo, du pianiste Baptiste Trotignon et du saxophoniste David El Malek. Il succède au légendaire Daniel Humair au Conservatoire de Paris. A côté d'un nombre impressionnant d'albums gravés en tant que sideman, il enregistre les cédés Pan Harmonie en 2007, avec Stéphane Belmondo (tp), Mark Turner (ts), Bill Carrothers (p) et Jozef Dumoulin (claviers) puis Coutances en 2016, avec les mêmes sans le trompettiste français.
Voici son nouveau projet, Seva, "service désintéressé" en sanscrit, un quartet européen qui réunit les Allemands Sebastian Gille (sax) et Pablo Held (p) ainsi que le contrebassiste néerlandais Clemens Van Der Feen.
Né en 1983, Sebastian Gille a joué en duo avec le pianiste Elias Stemeseder, en quartet avec Simon Nabatov (p), mais aussi avec le batteur Nathan Ott et Dave Liebman. Fidèle au label Pirouet, il a enregistré Brief avec le contrebassiste Robert Landfermann, le saxophoniste alto Christian Weidner et l'Américain Jim Black et, à son nom, il a gravé Anthem, en compagnie de Pablo Held. Né en 1986, celui-ci a collaboré avec les Américains John Scofield, Ralph Towner, Chris Potter, Dave Liebman et Tom Harrell. Pour Pirouet, il a enregistré en quartet avec le trompettiste Bastian Stein (Diegesis) et plusieurs albums en trio (Glow, Lineage): il est un des pianistes les plus en vue de la scène européenne.
Après ses études au Conservatoire d'Amsterdam, Clemens Van Der Feen a croisé Michael Moore, notre compatriote Robin Verheyen (When the birds leave) mais aussi avec Octurn (Songbook of changes). A son nom, il a enregistré High Places avec Toots en invité.
Pour Winter, Dré Palleamerts a écrit 8 compositions originales et propose des arrangements personnels du classique Goodbye de Gordon Jenkins et des succès pop-rock Roses Blue de Joni Mitchell et Eleanor Rigby de Paul McCartney, dont il accélère le rythme initial. Il propose ainsi une belle alternance entre rythmes énergiques portés par la batterie (Blues for Paul, Cezar, Jazz@Home, Cherry Blue ou Eleanor Rigby) et ballades d'un grand lyrisme (Goodbye, Roses Blue, The Maestro dédié à Toots).
Pas de longs solos de batterie très démonstratifs et souvent roboratifs mais une impulsion de tous les instants qui galvanisent ses musiciens et quelques notes de synthé en introduction de certains thèmes (Goodbye, Vairaga, Remi & Lowie). Au ténor, Sebastian Gille possède une sonorité fluide, qui évoque Mark Turner, que ce soit dans les ballades aux tonalités suaves (Goodbye) ou sur tempo nerveux (Blues for Paul).
Sur Cezar, le soprano se fait incisif à souhait. Au piano, Pablo Held fait preuve de sa technique éprouvée que ce soit dans les intros (Lord Ganesha, The Maestro) ou dans de lumineux solos (Blues for Paul, Cezar, Jazz@Home). La contrebasse est omniprésente, avec une sonorité ronde (solo sur The Maestro, passage à l'archet sur Remi & Lowie).
Dré Pallemaerts tire le maximum de la palette sonore de son quartet et montre tout son talent de compositeur, souvent inspiré par la sérénité orientale (Ganesha "sagesse", Vairaga "absence de passion). Un album passionnant de bout en bout.
© Claude Loxhay
En partenariat avec