Daymé Arocena – Sonocardiogram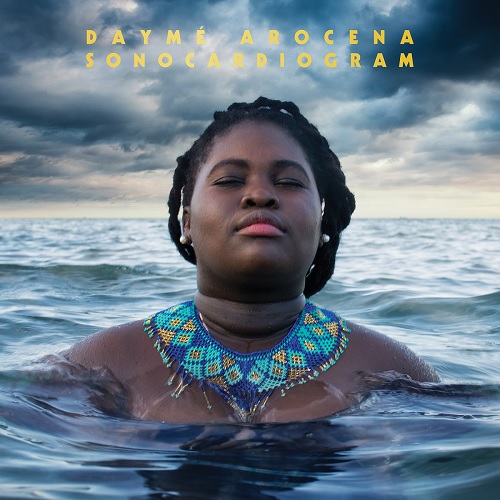 D
Brownswood Recordings
Voor 'Sonocardiogram' keerde Daymé Arocena terug naar haar Cubaanse roots, zeg maar "back to basics". Ze trok er speciaal voor naar Havanna en omringde zich met een keur aan lokale muzikanten.
Spoken word, traditionele ritmen (de typische batá drums!) en Afro-Cubaanse zang vormen de hoofdcomponenten. Deze samensmelting leidt tot een rituele en sjamanistische luisterervaring.
Achtergrondgeluiden van de straat werden niet steeds weg gefilterd, wat de "couleur locale" extra versterkt. Het eerbetoon aan een aantal goden (orishas) sluit hierbij aan, evenals het feit dat er gezongen wordt in de Lucumí taal die geworteld is in de Yoruban cultuur. Eventjes horen we tevens de legendarische Cubaanse zangeres La Lupe (een flard uit haar 'Que Te Pedi', opgenomen met het al even legendarische Tito Puente Orchestra). Slechts een paar keer schemeren westerse invloeden door zoals in 'Menuet Para Un Corazón' (met een solo van Fender Rhodes).
'Sonocardiogram' is een ideale manier om de hartslag van de Cubaanse (muziek)cultuur te voelen. Een cd als een ritus ("santería"). Uitgebracht op het label van Gilles Peterson waar ook onder meer Yussef Kamaal en Shabaka and The Ancestors onderdak vonden. "Say no more".
© Georges Tonla Briquet



Musici:
Daymé Arocena: vocals
Jorge Luis Lagarza Pérez: toetsen, vocoder
Rafael Aldama Chiroles: bas
Marcos Morales Valdés: drums
José Carlos Sánchez: drums

Live:
05.10.2019, Flagey (Brussel)

www.daymearocena.com